Announcing: HardFork Writing Prompt Contest Winners!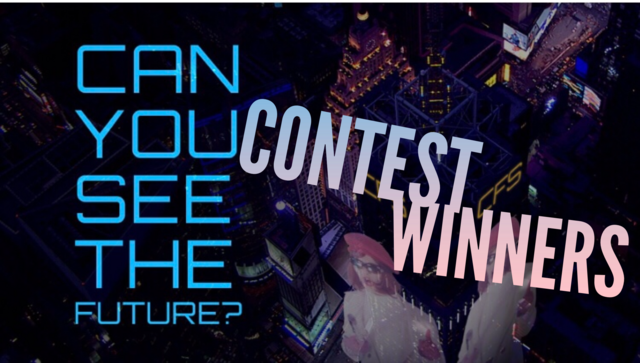 Wow. All we can say is you guys really blew us away with your creativity and writing prowess!
When we announced the HardFork: Can You See The Future? writing prompt almost two weeks ago we wanted people to have a glimpse of the fun we're having stretching our creativity to the max while creating this futuristic HardFork universe. We hope to have accomplished this task.
We apologize this announcement took so long but we thoroughly enjoyed reading each post and thank you for the time each of you put into it. Each entry was super imaginative and inspired in its own unique way.
Now for the fun part….Awarding Prizes!
---
1st Prize
The first prize of 15 SBD goes to @gmuxx. Click below to read their amazing post.
iSee: Pact With The Digital Devil
2nd Prize
We award the second prize of 10 SBD to @rhondak. Click below to read their post.
Impact (HardFork Series Contest).
3rd Prize
The 3rd and final prize of 5 SBD goes to @creatr for their post,
"Justed" - A Glimpse Into The HardFork Universe of 2029.
---
Thanks to all of the incredibly talented writers who contributed posts and congratulations to the winners! Winners should see your prizes arriving in their wallets very soon!
Yours in the Chain,
The HardFork Team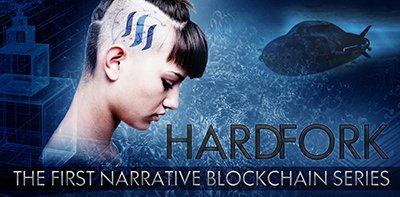 @HardFork-Series is an upcoming narrative film mini-series with a decentralized filmmaking approach to be produced in New York City and around the world, the team includes writer @ericvancewalton, writer/director @dougkarr, star and writer @bakerchristopher, writer @the-alien, executive producer @andrarchy, producer @skycorridors, growth hacker @nickytothenines, the amazing HardFork-Universe crew, and the entire Steemit community. Please reach out to any and all of us to get involved, or simply reply below and we'll reach out!
We'd also love it if people posted about their ideas on Steemit using the #hardforkseries tag, we just want to point out that in order to avoid any liability that we will be assuming everything posted within that tag is intended to be a derivative work of the HardFork series and so the HardFork team cannot be liable for any apparent similarities between the content and the final product.