**At THE DEAD OF THE NIGHT**
Have you ever had a car breakdown in the dead of the night when there is nobody to assist you? Well, I had this bitter experience two years ago while coming back from work
My Honda car has always been very reliable, I bought it barely six months before the car breakdown incidence and at a reasonable price too. White, V6-Engine, very fast, sound engine,good sound system, source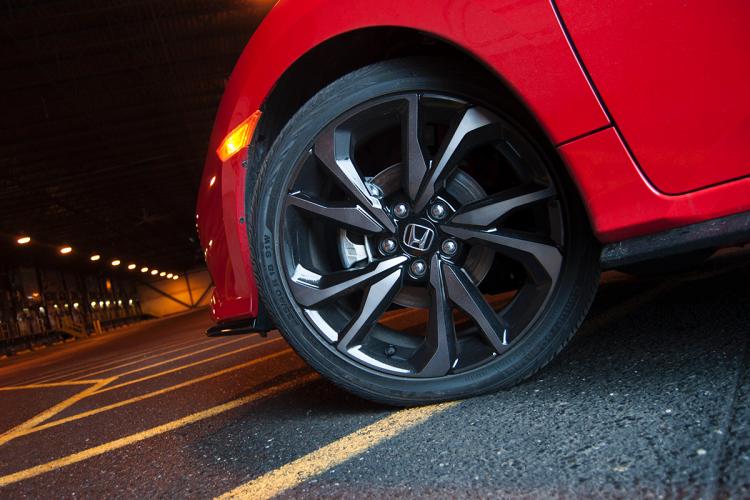 what more could I possibly ask for in a car! Except a LAMBO (LOL)
I resumed work quite early that fateful Friday, full of life, I knew that the following day will be a restful day. I already had some plans. Nothing in the world will make me close work late that day but my Boss has other plans for me that day.
I knocked at his door, 'come in' he thundered, and I opened the door. He has a very large space for an office, a big injustice to the rest of us sharing workstations in the open office, very tiny space for each worker.
'Have your seat' he said. Please look at this, he handed over a client's folder to me. The company is a very key account for us and we needed to ensure the relationship is strengthened. I already knew what my Boss wants, 'please ensure all the items in this Purchase order are delivered on Monday, no single item missing' my Boss said. 'Do you have any questions?' I said no and the conversation was over.
I knew I still have the weekend before the Monday errand, but I am not about to leave the work to chance. I will ensure that all the items are checked and confirmed ok, ready for delivery, first thing Monday Morning. So, I worked late into the night, checked the time, it was 10.51pm already. Tomorrow is Saturday and I won't be waking up so early to work again.
If anything at all, I hate waking up by 4.00am to prepare for work. The early morning sleep is very sweet, that is why I love Saturdays and dread Mondays. My house is a 45 minutes drive from my place of work and I must wake up on-time to beat the early morning traffic 'go-slow'. I gently increased the volume of the song I was listening to in my car, an old Queen Latifah song featuring Tony Rebel – 'Weekend Love' and continued driving home after a long day's work.
Suddenly, I heard a loud sound that over powered the song I was listening to. The car starts to jerk violently, my worst moment on this road is about to unfold, a burst rear tyre. At the speed I was crusing, it was just sheer luck that I still had control of the car steering, 100 kilometers per hour. This is not happening to me, I hoped. Already my mind razed down to some two days ago, when I checked the extra-tyre and realized that it was almost deflated. I forgot to inflate the tyre in my rush to go to work that day!
I reluctantly came to a full halt and came down from the car, for the first time since I bought my Honda, I hated it, infact, I hate myself right now. What will I do? I checked my wrist watch, it's almost 11.30 pm, and no car is driving at this time along the road, worst still, nobody to assist me. The only thing that was so sure right now, is to sleep inside the car. I depressed my driver's seat to allow me a little rest till morning. I came down again from my car, opened the trunk to see if any miracle has inflated the extra tyre, I touched the tyre to feel the pressure, infact this type, it was full flat, no air in the tyre. Now I know that I must suffer this night. I entered into the car and decided to rest submit myself to this punishment.
Around 1.25am I woke up suddenly, oh, I had even slept off (who did I manage to do that), it was somebody knocking the window. I was very terrified. The fear of armed robbers around this time is killing, then I realized I could even be raped! The Fog had already covered the car screens, so I couldn't figure out who was knocking the driver's side window.
Jane! I could recognize the voice, my Boss! So I opened the door and saw my Boss who was also troubled at seeing me. He had stopped as soon as he saw my car and recognized the plate number. I know he goes to the club on Friday but what I couldn't figure out was why he choose to ply that road at that unholy time.
Are you ok, he said, I nodded to indicate a yes. 'There is no time to waste, please enter my car and let me drive you home, you can't sleep here this night'. However how annoying and overbearing my Boss is, he saved my life that night.
Yea i know i know ..what happen at the dead night where i was took to, my house his house a motel is what next the questions is right? I can read your mind steemians
Sit back and relax for next episode of my story. Coming out soon!!
Will appreciate an upvote coment and resteem..
Thank you