story Prof. Dr. Snouck Hurgronje
Prof. Dr. Snouck Hurgronje (1857-1936) has been a very controversial figure. Praised to be revered as a brilliant Muslim scholar, but also reviled as a trickster who wants to destroy Islam from within by pretending to convert to Islam. However, it is acknowledged by all parties that the new Dutch government has a policy line on Islam in its colonial region called the Dutch East Indies (Indonesia) after Snouck Hurgronje became a government advisor on matters relating to Islam.
---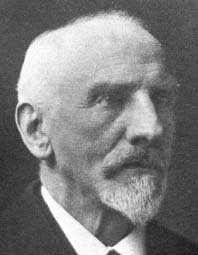 ---
Snouck Hurgronje is a Christiaan, born on February 8, 1857, in Oosterhout, from the J.J. Snouck Hurgronje and Anna Maria de Visser. Christiaan is the name of his grandfather so his name is a combination of his grandfather's name and his father. He started a lagere school at his birthplace, Oosterhout. Then he proceeded to Hogere Burgerschool (HBS) in Breda. Upon completion at HBS, he went on to the University of Leiden, and completed the Bachelor of theology in 1878.
After completing a Bachelor of Science degree in theology, Snouck Hurgronje transferred his studies to the Samiyah literature with Arabic and Islamic specializations. He ended his studies in that field on November 24, 1880 with yudicium cum laude and became a Doctorate in the field of science based on a dissertation entitled Het Mekkaansche feest.
Here, there is one interesting point to observe, namely the transfer of Snouck Hurgronje's field of science to theology of Samiyah Samiyah. This transition shows the development of thought in Snouck Hurgronje himself. However, the development was not due to his break with Christianity, but rather to the development of Christian theology at Leiden University at the time. It was these developments that determined his ideas about Islam and later Dutch colonial politics.
The political mission of Islam Snouck Hurgronje began in 1884, when he went to Mecca to gain practical knowledge of Arabic and study Islamic life in his central city. In the center of this Muslim city, he examines the influence of Mecca on other Muslim worlds, especially the Dutch East Indies. In one of his letters to Th. Noldeke (1-8-1885), he stated his primary purpose of going to Mecca was to study the life of Islam by observing the way of thinking, the way of doing, and the behavior of ulama and not ulama at the center of Muslim life
While living in Jedah, he became acquainted with two Indonesians, Raden Abu Bakar Jayadiningrat and Haji Hasan Musthafa. Both Snouck learn Malay and start hanging out with Hajj pilgrims from Indonesia to get the information he needs.
At the same time, he declared his Islam and pronounced the Shahadat in front of audiences using the name "Abdul Ghaffar." An Indonesian sent a letter to Snouck saying "Because you have declared convert to Islam in the presence of the people, the Meccan cleric has acknowledged your Islamization ". "All of Snouck's activities during his stay in Arabia are recorded in documents at the University of Leiden, The Netherlands
There is a story that Hasan Mustapa was the one who Islamized Snouck Hurgronje. But a more acceptable story should be Aboebakar Djajadiningratlah-the uncle of Prince Ahmad Djajadiningrat and Prof. Dr. Hoesein Djajadiningrat-who Islamized him or who governs his Islamization.
At that time, Aboebakar Djajadiningrat worked at the Dutch Consulate Office in Jeddah. It was he who gave much of the material on Mecca so Snouck Hurgronje managed to write his Mekka book in two-volume German praises-and Snouck did not at all mention Aboebakar Djajadiningrat as his source.
Snouck should have met first with Aboebakar Djajadiningrat rather than with H Hasan Mustapa whom he met in Jeddah than H Hasan Mustapa he might have met when he was in Mecca-some time after living in Jeddah.
Dr. P. Sj. Van Koningsveld in his book Snouck Hurgronje and Islam (Girimukti Pasaka, Jakarta, 1989) describes the possibility of Snouck converting to Islam by Qadi Jeddah with two witnesses after Snouck moved to live with Aboebakar Djajadiningrat (1989: 95-107).
Snouck settled in Mecca for six months and was warmly welcomed by a great 'Mama cleric, Waliyul Hijaz. He then returned to his country in 1885. While in Saudi Snouck obtained important and strategic data for the interests of the colonial government. That information he got easily because the figures of Indonesia who was there already consider him as a brother of a religion. This opportunity was used by Snouck to strengthen ties with figures from Aceh who settled in the country of the current Hijaz.
Snouck later served as government counselor for the Islamic affairs of 1889 to 1906. Considered as a convert and with his reputation as a theologian, Snouck was accompanied by his Sundanese companion from Mecca, Haji Hasan Moestapha, who could easily go around and review pesantren- pesantren in Java. In Aceh in 1891, Snouck succeeded in gaining the trust of the cleric Tengkoe Noerdin.
In West Java, Snouck alias Abdul Ghaffar by Haji Hasan Moestapha is married to two prominent clerical daughters. If he is not recognized as a Muslim, it is impossible to marry a Sundanese girl. He fulfilled all the requirements of Islam. "He has been circumcised, praying, fasting in Ramadan, and away from forbidden food and drink"
continued
Book source:
Strategi Belanda Melumpuhkan Islam Biografi C. Snouck Hurgronje,