Meet Joy - Episode 1
Hello Everyone,
I hope you are doing well, If not just be stronger than the situation. Not going to lie, Its not easy but its always worth a try. So, I am still in my recovery and today I gather up enough to cough up a story. I am not sure what to make of it at this point, but I can tell you that I am trying something new.
So without further ado Lets "MEET JOY"
EPISODE 1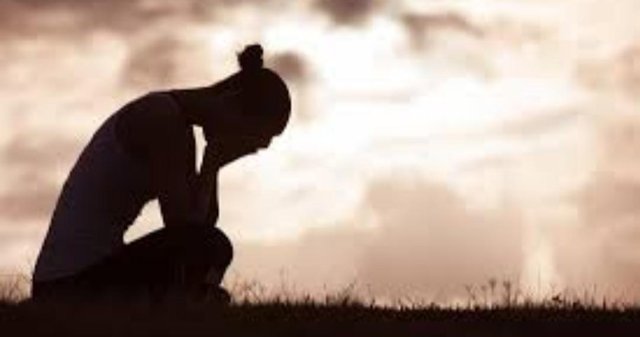 Image source
"Dude!!! Do you know what time it is? You can't show up this late to the office". I was in middle to getting some air, when the person who barely qualifies as friend asked me the question. His fake concern about me being late was very clear and obvious as he barely looked away from the screen.
"Sorry Buddy, there's been an incident and I got caught up in that" I replied as I pulled out the heavy Dell laptop from the bag.
"What happened?" Ali asked for the explanation.
Ali and I has worked for about 9years together and I still am not comfortable with sharing the details of my life with him. He the same generic geek that is present in every office, very content with the job and salary, zero expectation with life. He is the kind of person who doesn't understands the difference between a colleague or a friend. I on the other hand is the other generic office bug who talks a great deal about quitting and following the dreams, starting on his own but does nothing. I live a lie. The only social life I had was partying hard at a bars, going back to my place alone, watching Nat Geo and drinking till I pass out. While giving out an impression that I am living the life of the most interesting person on this fucking planet.
"Just a bad day buddy!!!" I replied but that sufficed Ali's curiosity.
"Nothing, I missed the train because apparently and apology and offering money to get the broken strap of the sandal is not good" I explained.
"You know its hard to sympathize with you when you are not making any sense" Ali put forth his sincere thought on my explanation.
I was waiting for access to the servers. I wasn't in mood to work at all. The company isn't the slice of heaven that the tag-line suggested it to be. I was late for reasons beyond my control and I would be penalized with half day pay cut. "I was running late but still would have caught the train be made it here in time, If it wasn't for that stupid lady and her stupid footwear. I mean why would they be buying such delicate items and wear it around in crowded place like train station." I tried to explain.
"Footwear?" Ali tried to comprehend.
"Yeah!! Its an ugly looking sandal, as if a sandal was undernourished." I continued.
"Yeah. I believe its called T-straps, Its trendy." Ali replied with weird excitement.
"How do you even…? Uh!!! never mind" I interrupted myself, as the access was granted and I had to verify the reports from the server and update meaningless numbers in the excel sheet.
"What happened next?" Ali's for the first time turned around and actually tried to make a conversation.
I finished the update quickly and responded with "Well, I was in hurry. I accidentally stepped on her foot, broke her sandal. And she made a big scene about it"
"I mean…" I continued. "I admit it was my fault that her sandal broke, I apologies and even offer to pay for the damage. But that lady was probably from different planet. You know what she did?"
"What?" Ali was quick to respond.
"She made me took her to the a cobbler and made me stood there till the repair was done. Can you believe that shit? I know I made a mistake but what kind of sadistic bitch would create a scene gather people over such silly thing." The anger was bubbling inside me again. "You know the worst part, When I offer to pay the cobbler, She stopped me and she paid. Can you believe that she didn't accepted my apology, or my money she just wasted my time over a stupid shoe. What a bitch!!!"
Ali burst into laughter. "You know time is money."
"Fuck Off!!!" I returned back to my screen and started working. Ali's laughter gradually died and thing went back to normal like it is supposed to be. Boring and routine.
The voice of the office boy broke my concentration. "Joy, Bade Sahab bula rahe hain". [Joy, The big guys are calling you in] I hated the fact the office boys were calling me Joy and not sir.
I knocked on the cabin door and slightly open it to see if the Bade Sahab was in. And he was on phone and signaled me to come and take a seat. I sat there was a good 5mins while my manager was busy talking numbers to higher up. I had been in this room several times especially in last one years. The walls were decorated with numerous achievement of the big guy. There was one particular awards which always appealed to me, But I never qualified for that.
"Joy, I wanted to discuss something important." Boss said.
"Hmm, I am listening." I acknowledged.
"As you are aware that company is going through changes and to cope up with that and to bring the standard up, We hired a consultant. Who has audited and reviewed every aspect of our company and suggested that we make some changes"
"OK sir, What you want me to do?" I asked.
"Well, there is no easy way of saying this. I am sorry Joy, But we have to let you go" boss dropped the bomb.
"Oh!!!" That's all I could manage to utter at that moment.
Well that sucks for Joy. He is not having a very good day. Hope that he can recover from this situation.
I am inuke and I am writing or at least trying to write a story after a long time having no idea where to take it from here. But I can tell you one thing that I am feeling much better today. See you soon.
May the peace be with you.