From Rugs to Riches
Good Day Steemians!
I attended our monthly fellowship in Jaclupan Talisay Cebu City and not only I enjoyed our gatherings there, I found riches hidden in handwoven rugs!
It is practical for everyone to recycle for smarter way of living. We Filipinos are known for being resourceful. Recycling is not a new concept anymore.
I am astonished with these women who come together under a mango tree to weave rugs. They used leftover fabric scraps and old tarnished clothes to make doorstep rugs.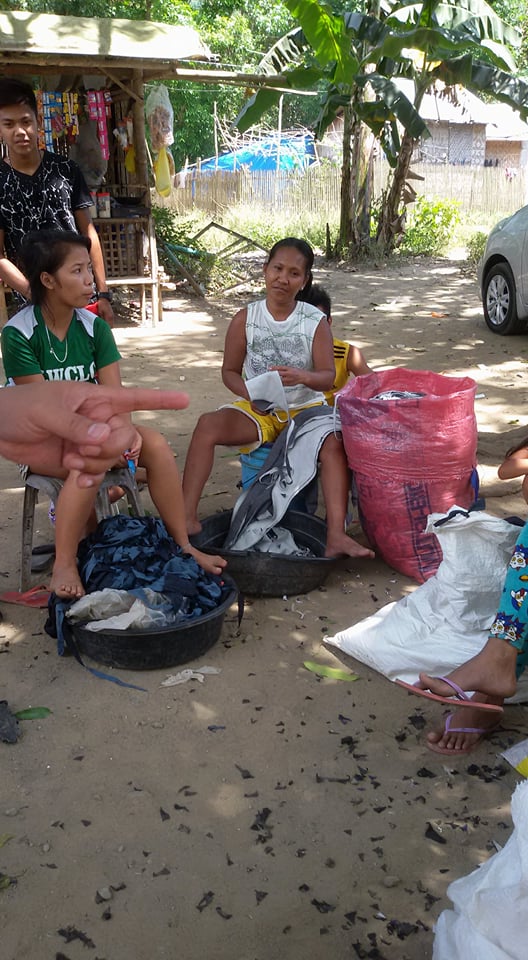 How did they do it.
They first cut the fabric with scissors 1-2 inch wide strips and 1-2 meters long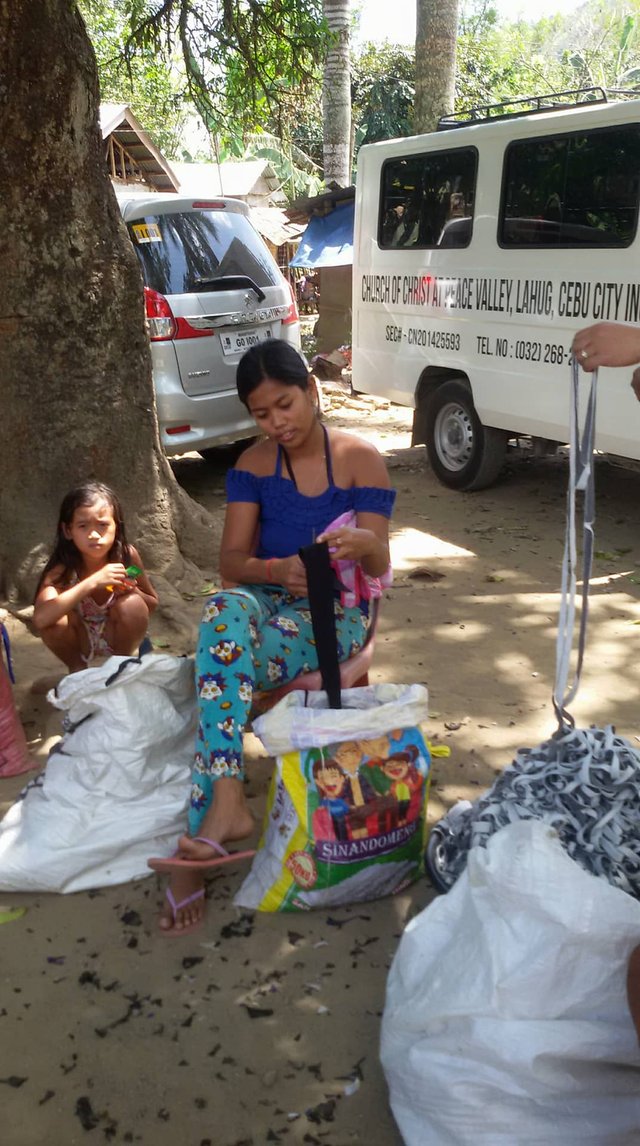 You can also snip the edges and tear it apart to produce a long strips.
Once they have enough, they join the strips together using this square frame with nails around it. It stretches the cloth to avoid the sagging of the rugs and make it lay flat. It is used to interlocks the strips. It is like turning the fabric into a loop. They started weaving their rugs on the square frame.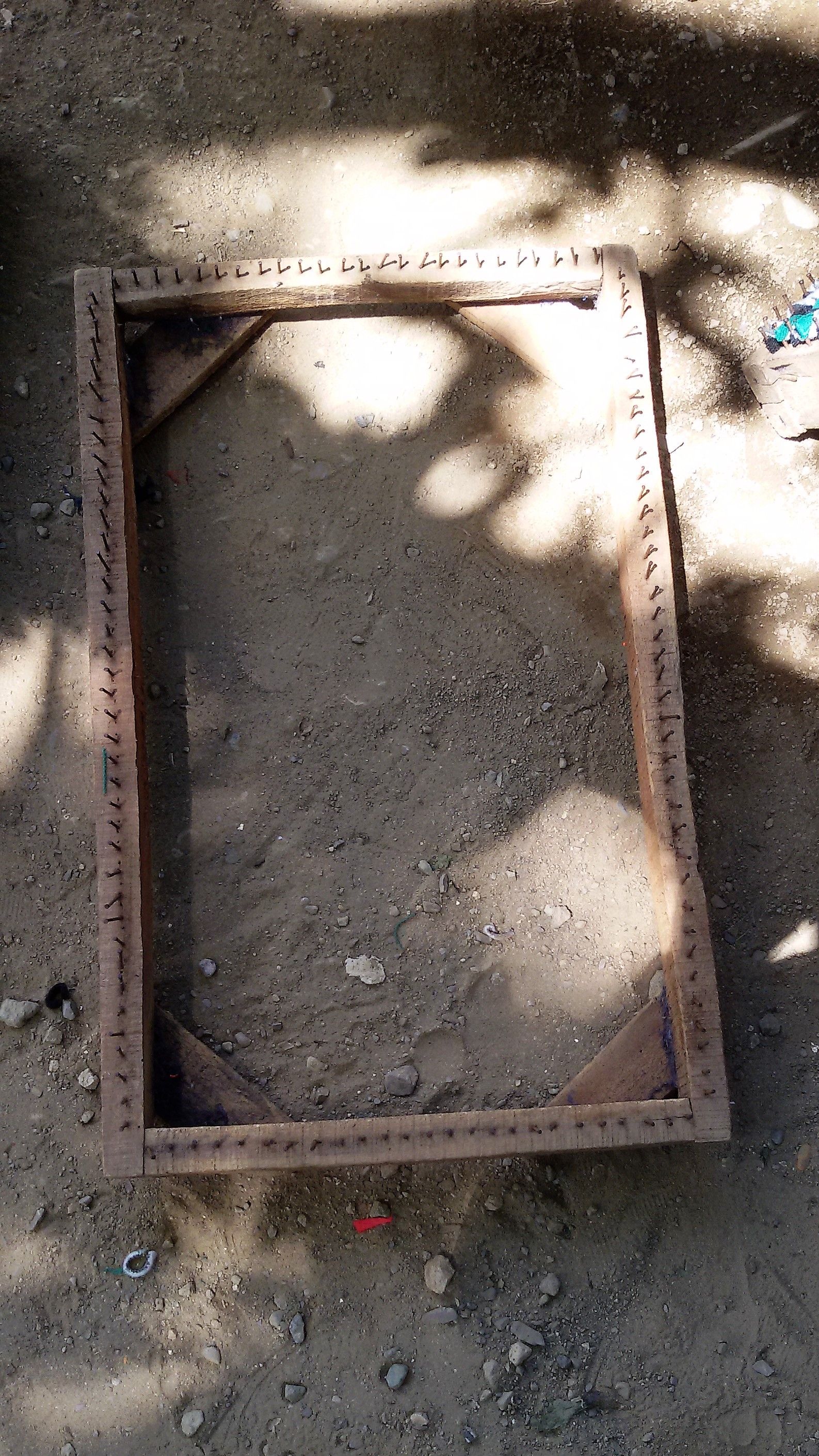 They are using improvise latch hook made of wooden stick with nails at the tip to pull off the strips easily from the frame. Yes! Filipinos can create beautiful craft with the resources available in their surroundings.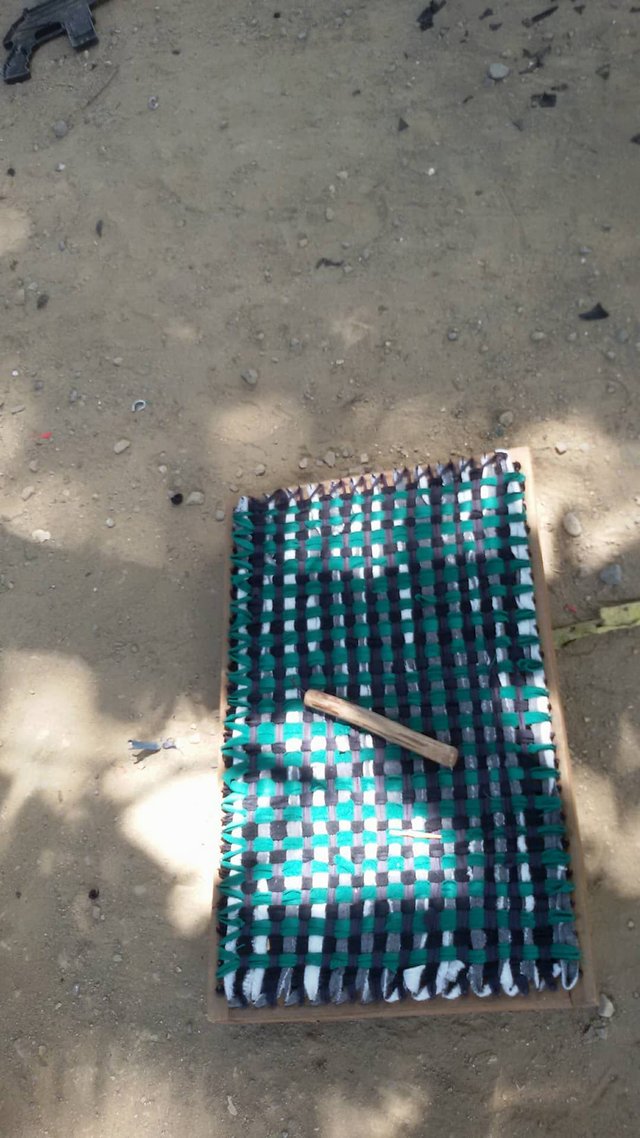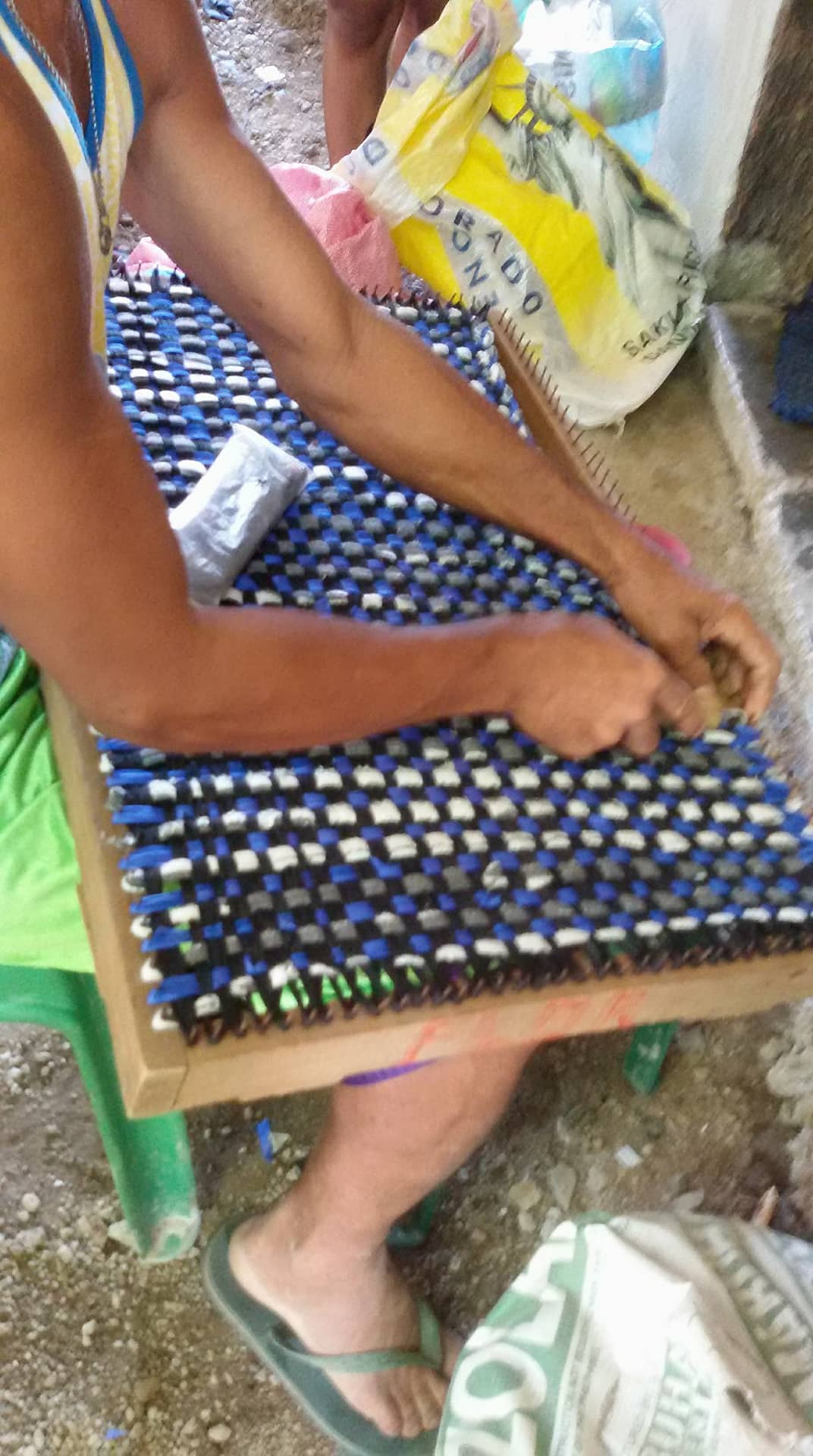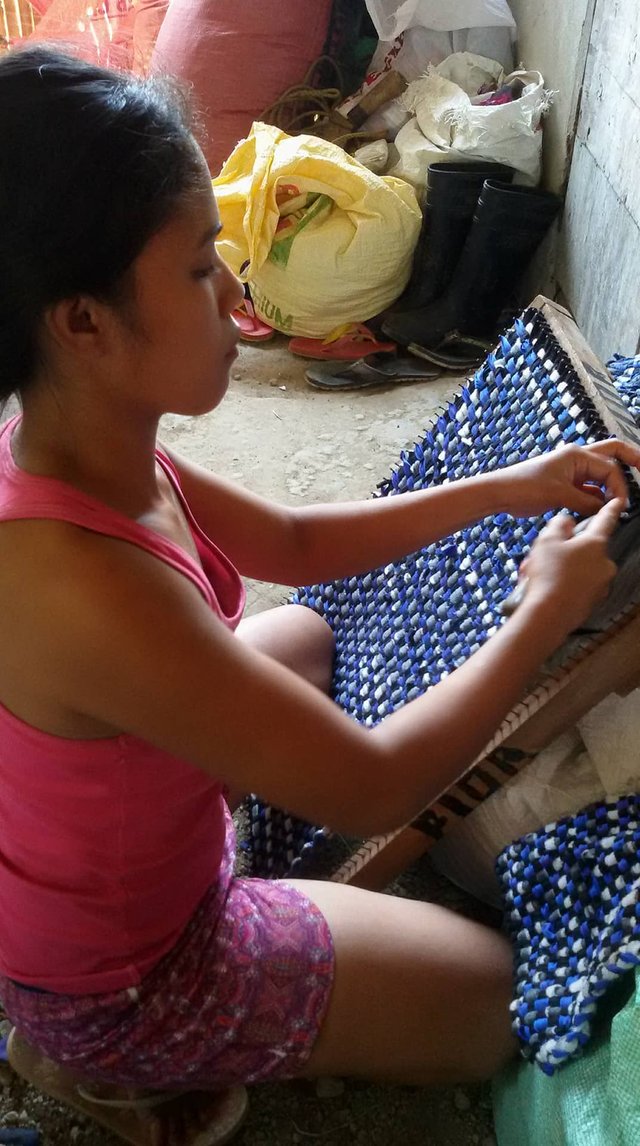 The modern Latch hook: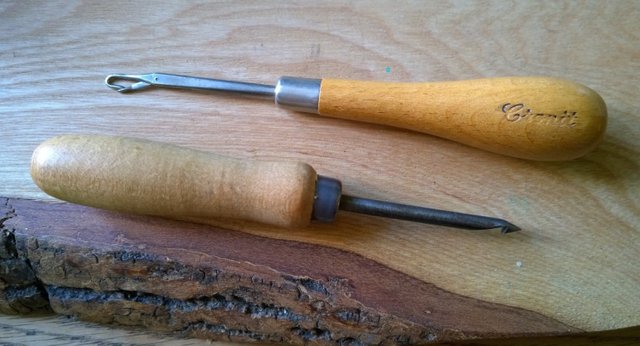 This girl told me she started weaving rags when she was 3 years old and now she is twenty three years old! I can imagine, she can still weave even with eyes closed!
It seems that rugs making is for all. She's also supporting her family through making rugs. It is their source of livelihood.
She enjoys what she's doing. Indeed, she found riches in rugs!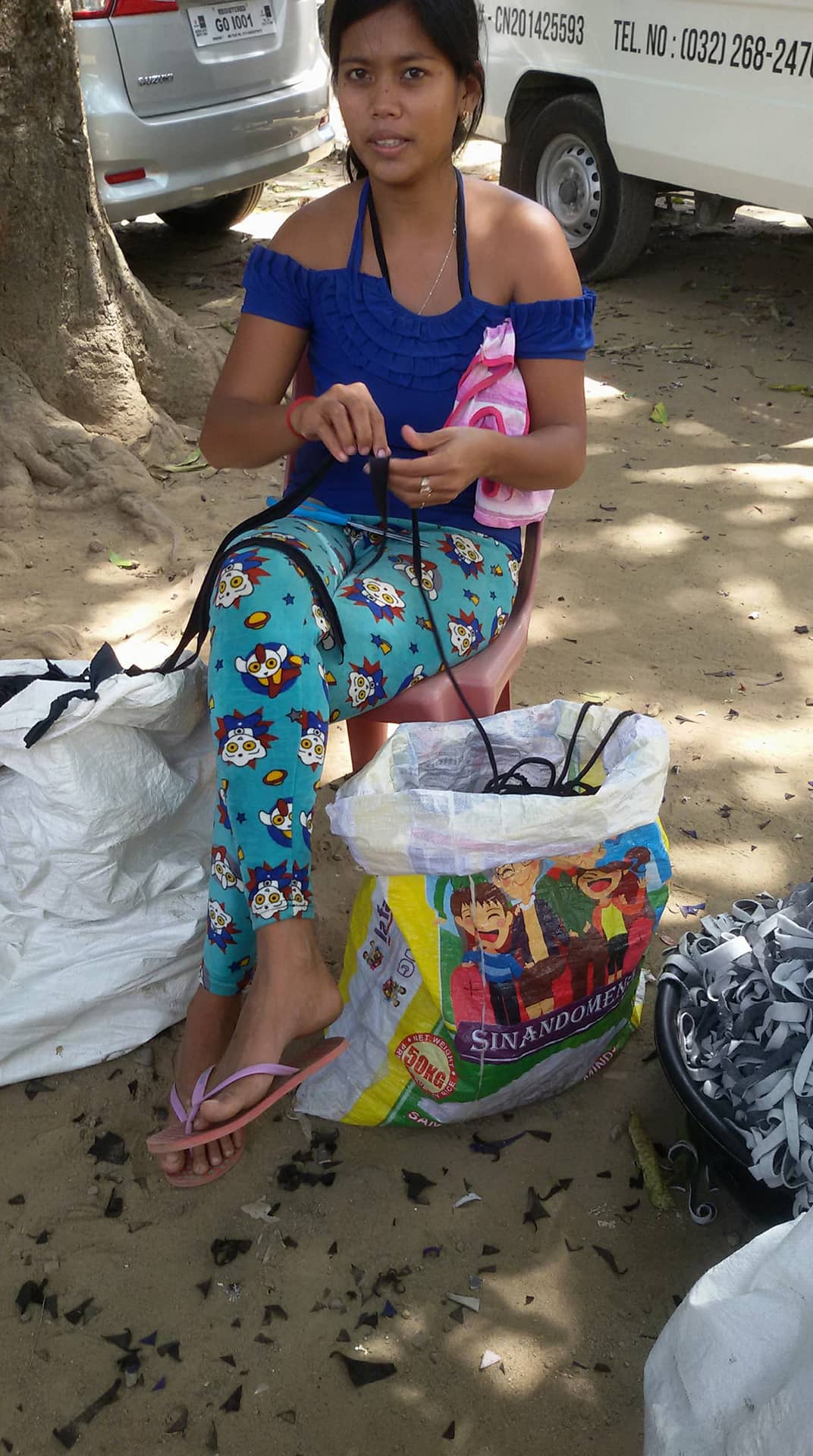 We visited the place where mass production of handwoven rugs are produced. We stumbled upon several workers working spontaneously on the rush the orders of handwoven rugs.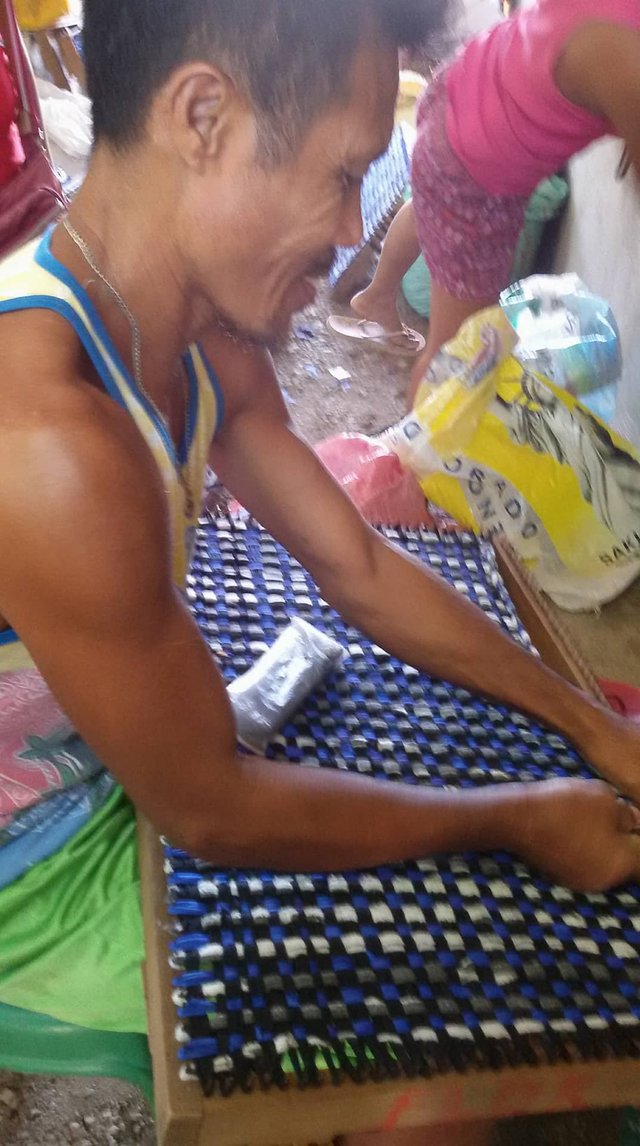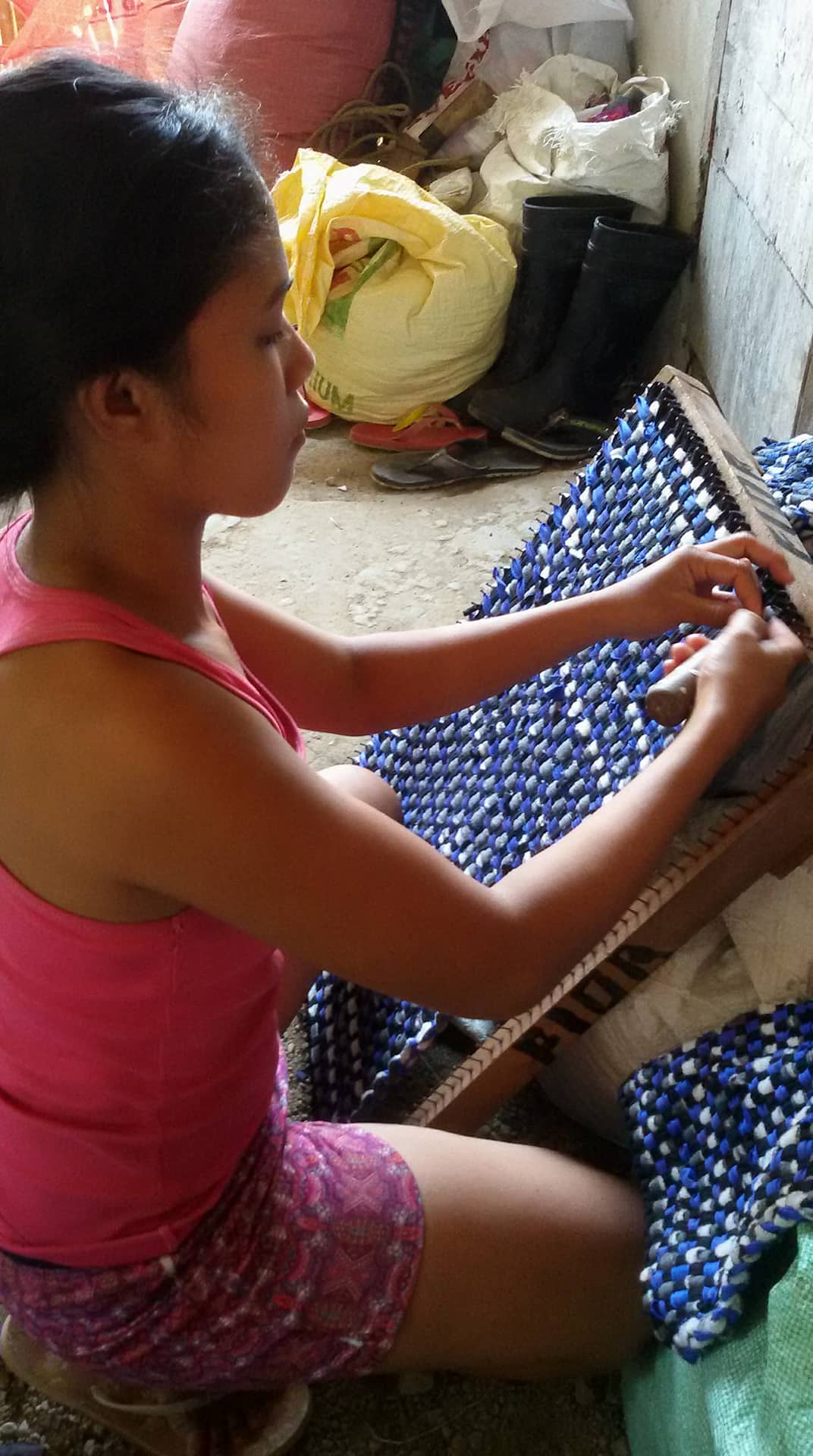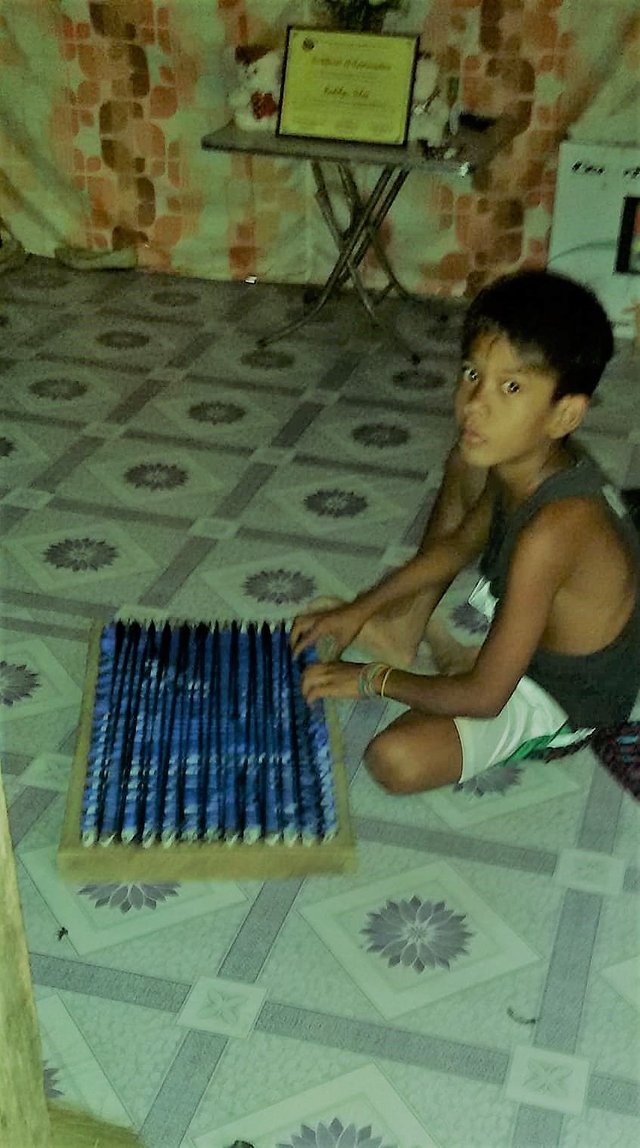 This kid is helping his parents weaving rugs. Even a child can make a living at an early age, there is no reason an adult cant make his own fortune :-)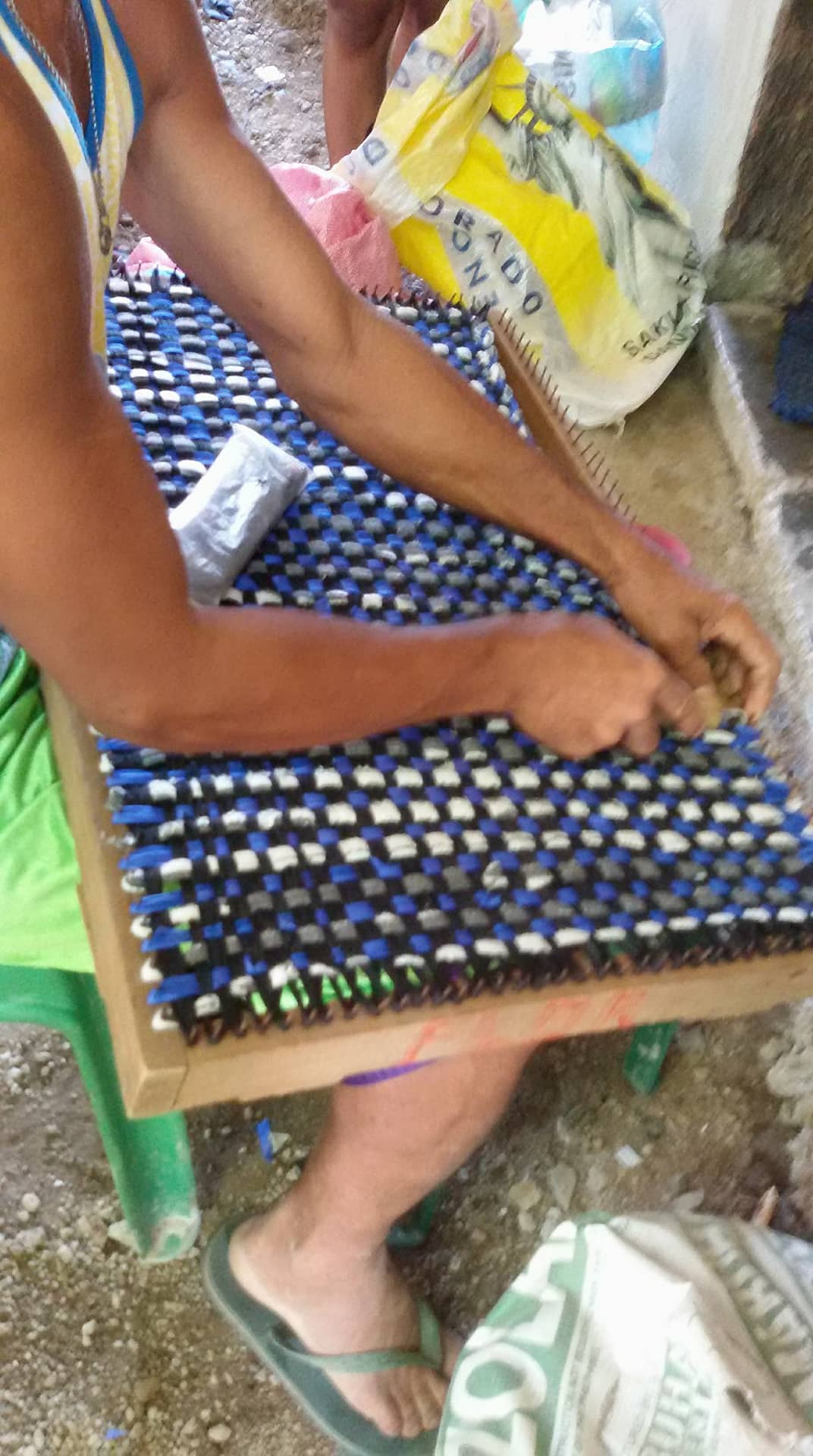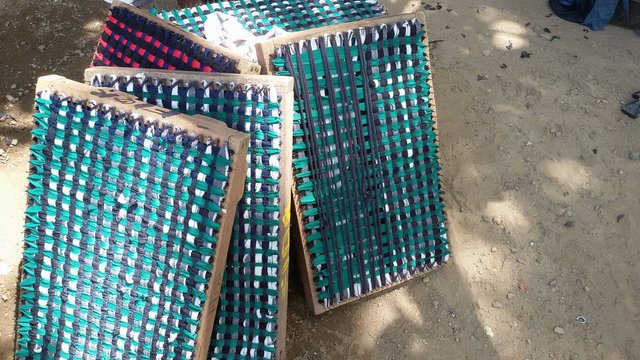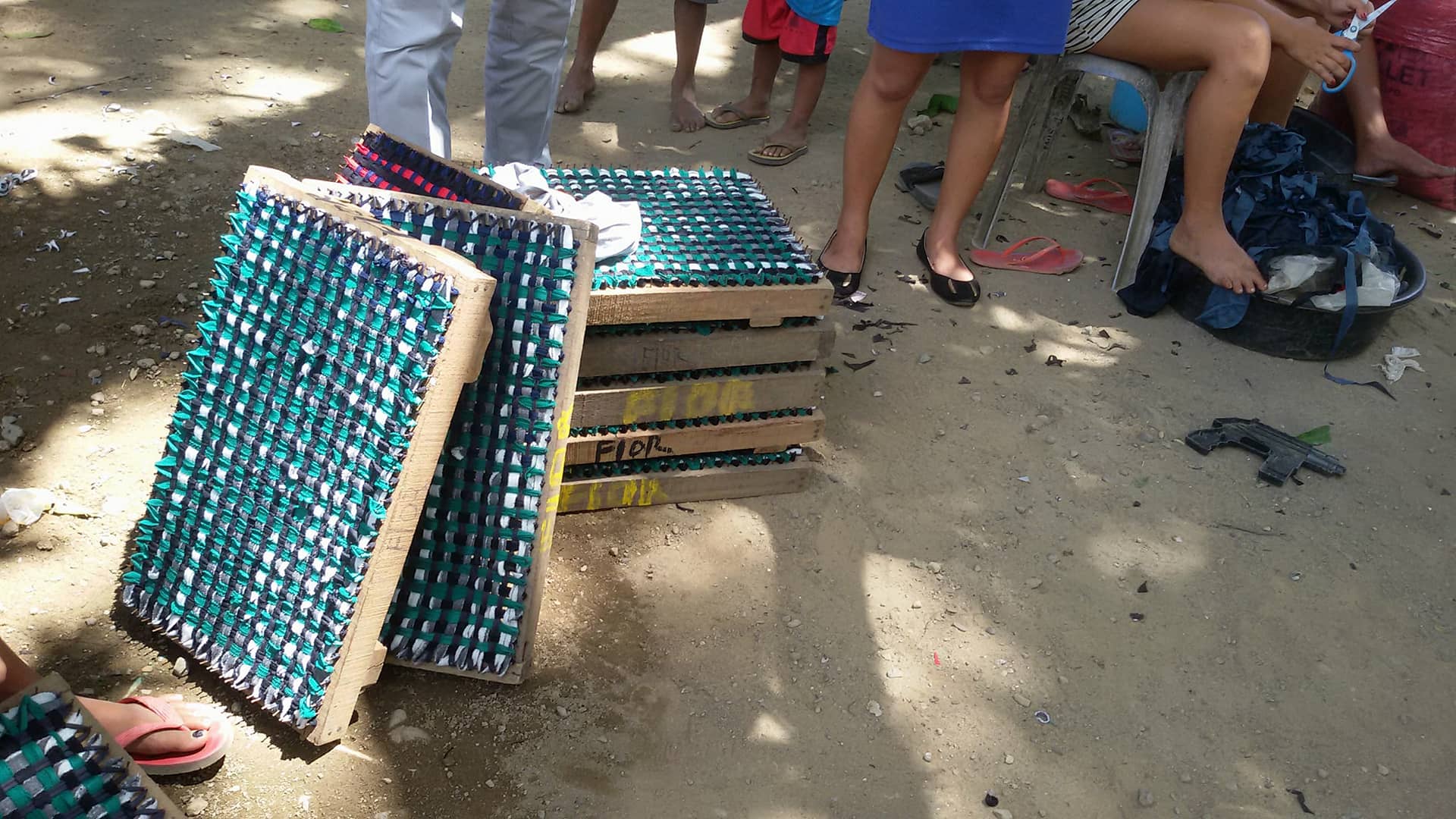 The Finished Products: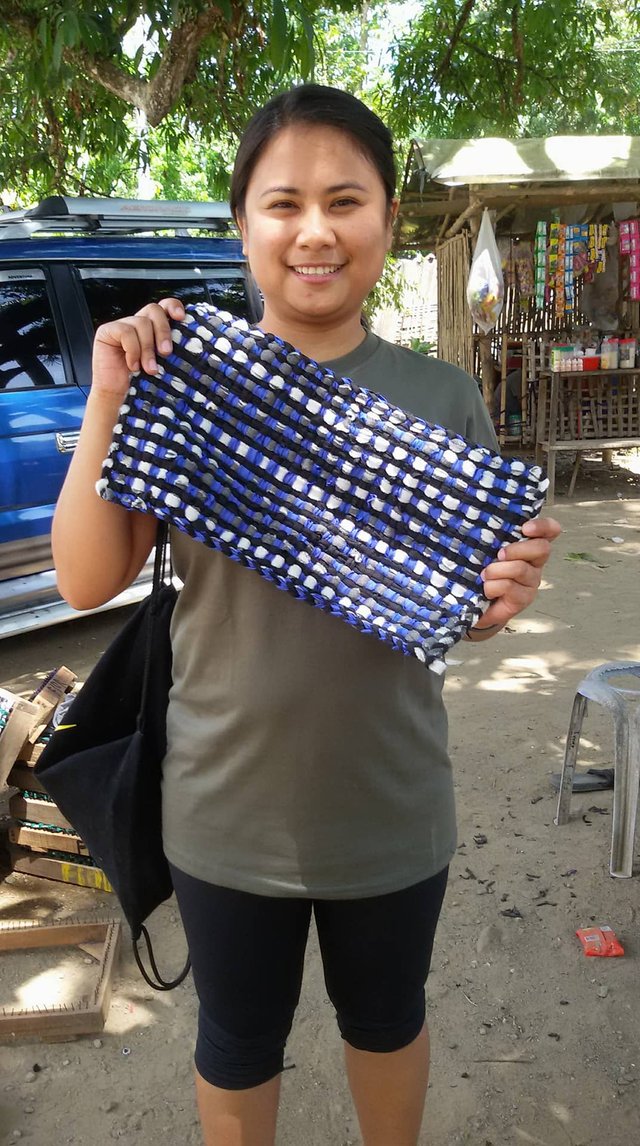 Small size- P12.00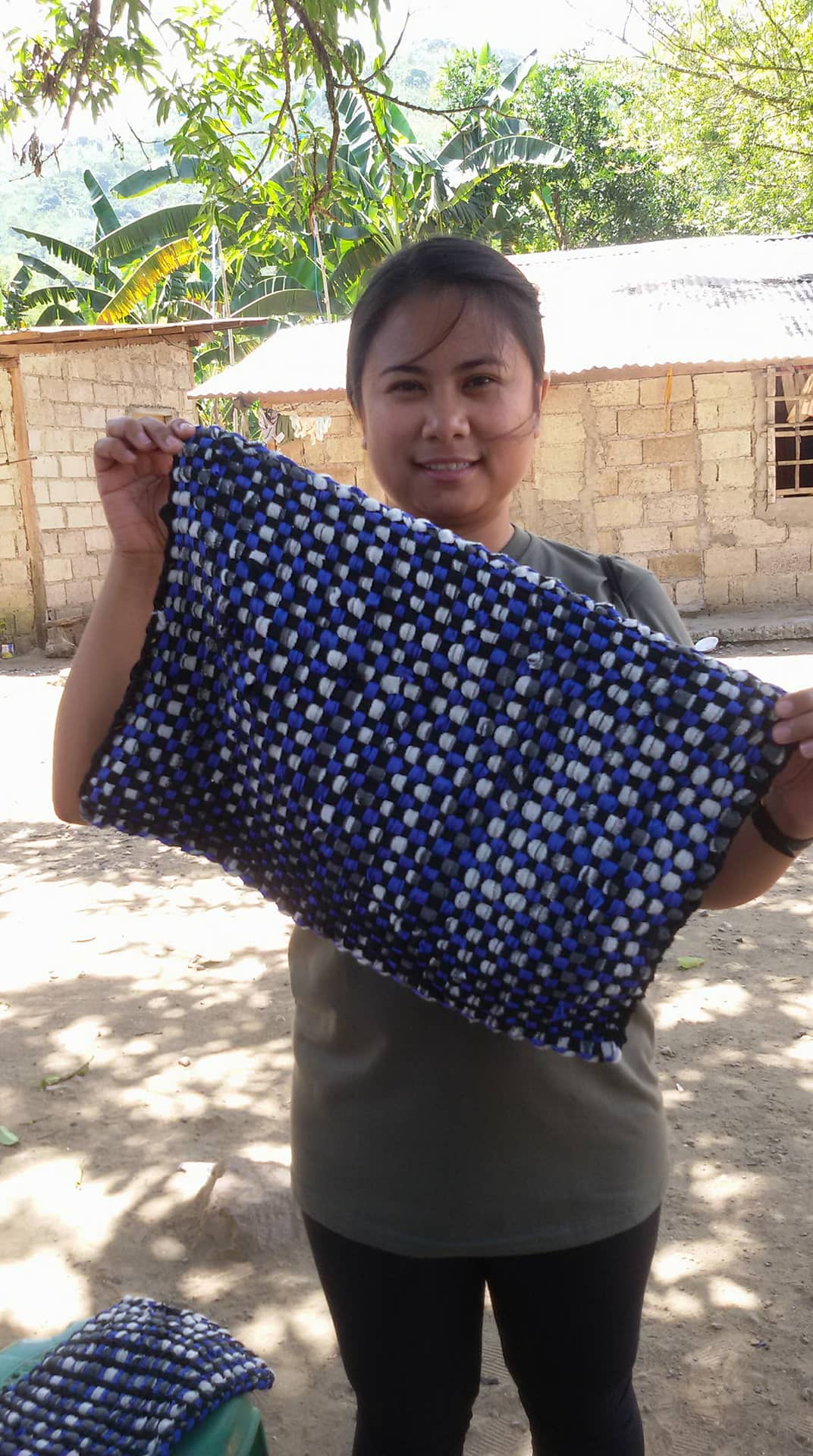 Bigger size- P20.00 (regular price is P25.00 but you can avail the discount if you buy at least 5 pieces.)
It is still very affordable compared if you buy it from malls, usually it ranges from P35.00-P40.00
They have already sure buyers for their finished products and all are ready for deliveries. It is ordered by bulk but you can also buy it per piece. You can choose different colors according to your style but they told me their available colors depends on their suppliers.
If you have orders, please message Flor, she in charged of deliveries.
Cellphone number : 09750686529
That's it for me to wrap the weekend. It is tiring yet fulfilling day.
Thank you for dropping by.
Until next time
@orhem