Classic CHEMEX! (A Manual Brew Kind of Day)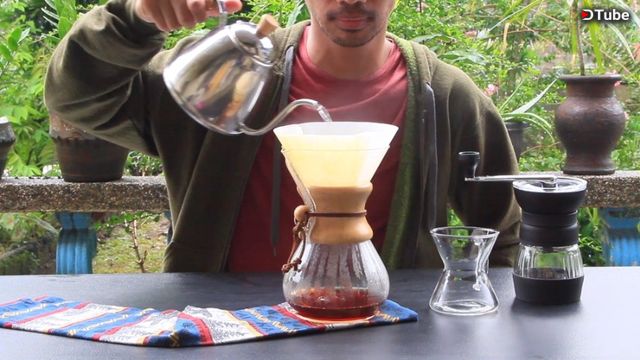 ---
The rainy season in the Philippines is hitting real hard. But the rain is part of life here (even more so with climate change) so it shouldn't keep us from enjoying the day. And kickstarting with coffee surely helps!
In this video, you get to see how to brew coffee using a personal favorite: the Chemex. It's a classic invented by a chemist: Peter Schlumbohm in 1941. This glass brewer is so beautiful and elegant that I instantly fell in love with it. It's the first manual brewer that I bought when my coffee curiosity started. But I'd say more than the design, the distinct taste of a cup of coffee made using Chemex is due to the Chemex bonded filter.
I also just got a new Hario Skerton Pro ceramic burr manual coffee grinder. Doesn't it look good with the Chemex? So I had to use it for the set up. Haha!
Have a nice day everyone!
---
▶️ DTube
▶️ IPFS