What is Stratis (Strat): Everything A Beginners Need to Know

Stratis, I am not able to come up with a fancy introduction for this particular cryptocurrency. Nevermind, let us just begin with our exploration of this cryptocurrency because I'm sure you will learn a lot in here.
So lets Strat. Shall we?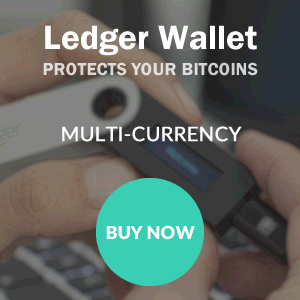 What is Stratis
Stratis is a dynamic and adjustable blockchain Development Platform that was developed by Chris Strew ( CEO of Stratis ) for aiding enterprises and other organizations in forging, testing and deploying applications by employing blockchain technology. On this platform, people can create blockchain apps by using pure C# language alongside the .NET framework built by Microsoft. Apart from that applications developed on the network can also utilize the full strength of the Stratis APIs and structure.
Stratis also intends to simplify the way people create apps on the blockchain along with trying to speed up the development lifecycle regarding blockchain improvement ventures(projects). Another fascinating thing about Stratis is that its turnkey solution assists developers and businesses to build, test and deploy blockchain-based applications quickly and efficiently without them having to incur the expenses and security concerns that would otherwise bob-up from an in-house implementation.
What is staking of Stratis tokens
First of all what is Staking? It is quite similar to accumulating interest or dividends on your holdings. Approximately you could be receiving about 0.5-1%/annum proceeds (returns) upon the amount you have staked. For example: For X amount of holdings you get this much staking rewards. Staking assists in keeping the Stratis network secure.
So by now, it may be pretty clear to you that if you stake your Stratis tokens, you will muster ( create ) new STRAT tokens on a yearly basis as a reward for deciding to stake your tokens on a POS blockchain.
Alright now if you are interested in knowing how much tokens you could be receiving approximately on a monthly basis for your Stratis tokens this Stratis staking calculator could help you in finding out roughly how many tokens you might earn in a month or so.
How does it work
---
---
Click this link and input your active private key when asked to vote
---
Alternatively, You can vote for me here:
https://steemit.com/~witnesses
Go to the witness page https://steemit.com/~witnesses
Scroll down and Type "jatinhota" into the box (without the quotes and @), and then click the vote button:

or Set me As Proxy

If I am on the top 50 witnesses, you'll be able to vote for @JATINHOTA simple my clicking upvote symbol the beside jatinhota.
---
---
Have An Idea? Want to Chat with me or Need Support? You can Directly Chat with him in Steemit.chat or Discord #IndiaUnited
Thank you for reading it.