Street Art at the Sunshine Dairy - Portland, Oregon, USA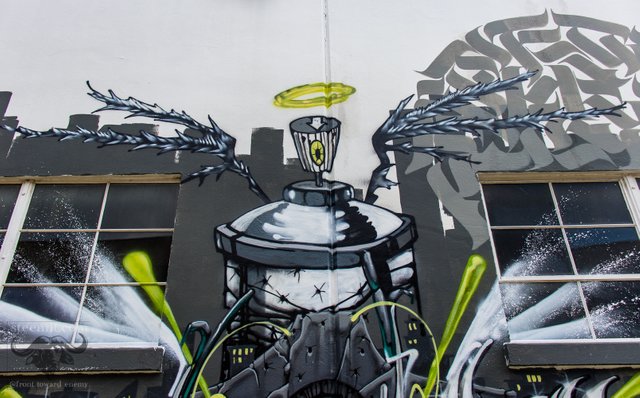 Today I went out and took some photos of an abandoned dairy that has been covered in street art. @doctorcrypto told me about it and the two of us drove down for some photos.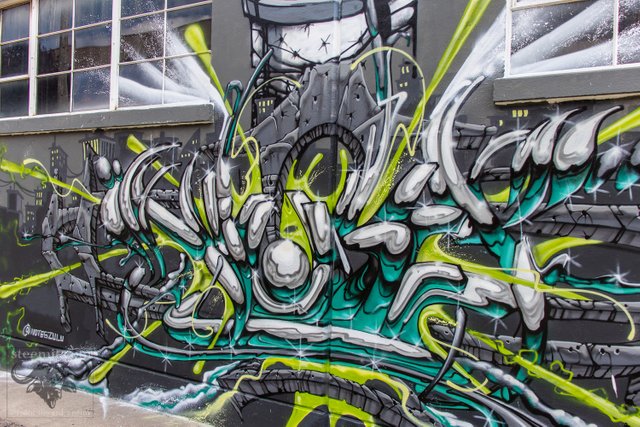 We had visited this place a few weeks ago when the artists were still working on their murals. We asked one of the artists what the deal was and he said that the building would be torn down in a year or two. The building owners bought all of the paint and the artists got to paint their paintings.

This one with the bears is pretty impressive.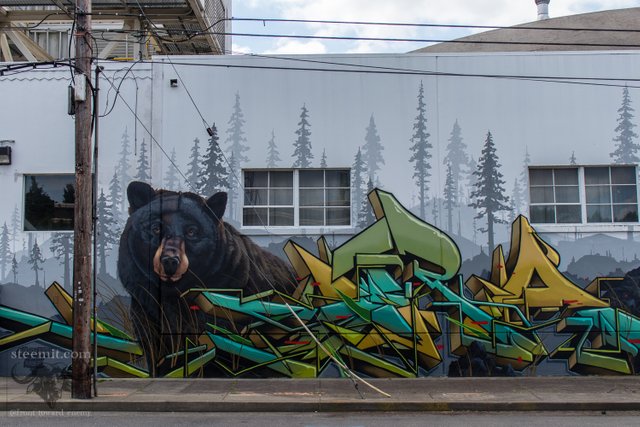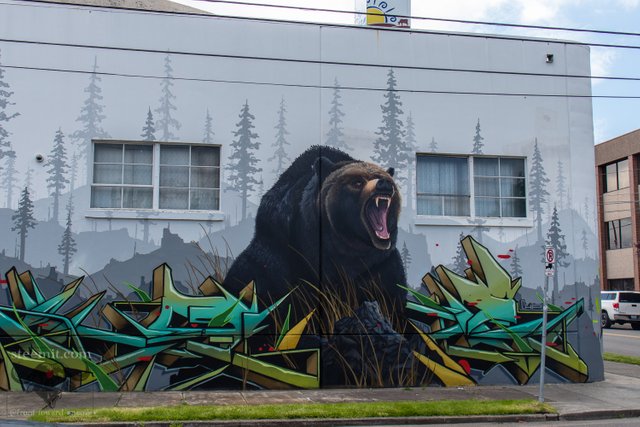 Next to the bears is a cool mural where some junkies decided to set up camp.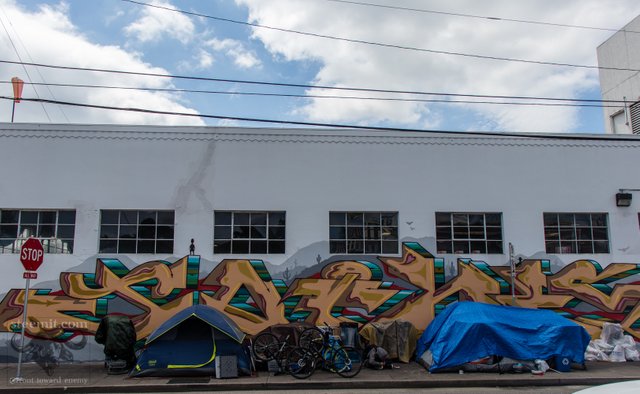 If you're missing a bike, you might want to check here.
Around the corner, the whole wall had a different style and theme.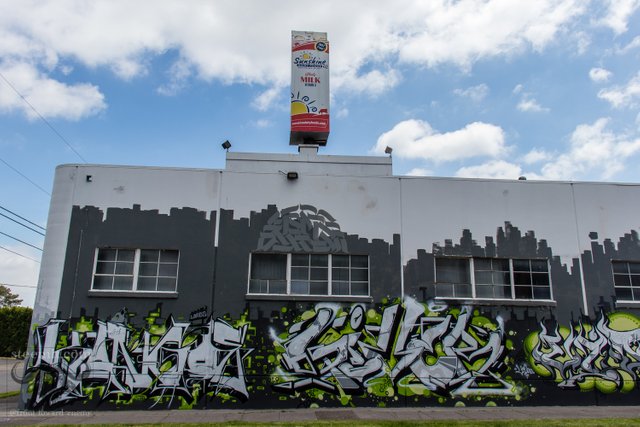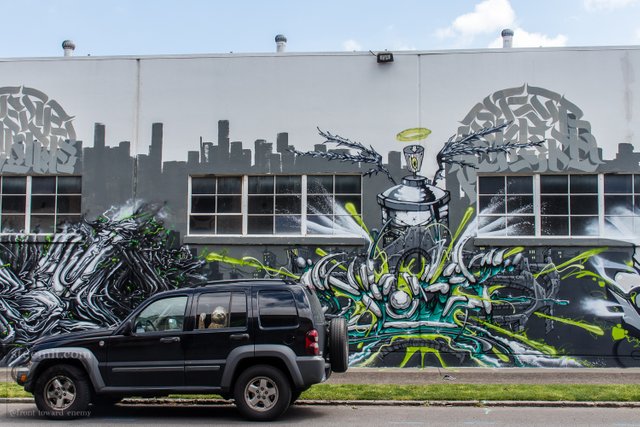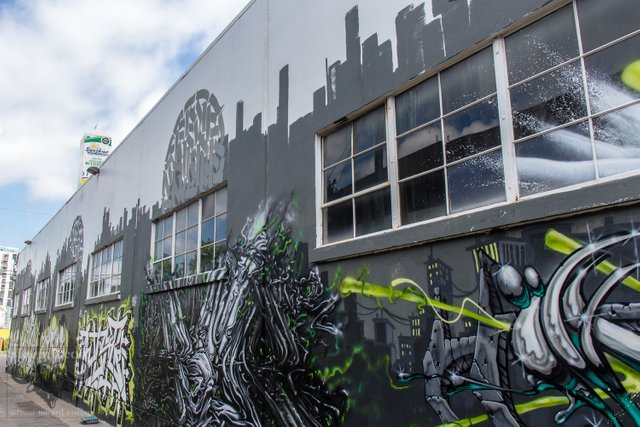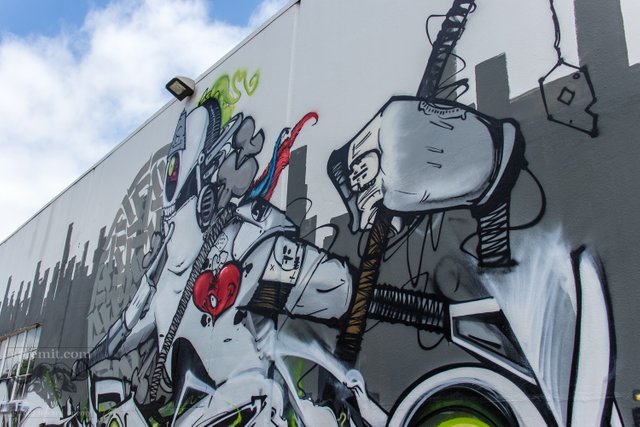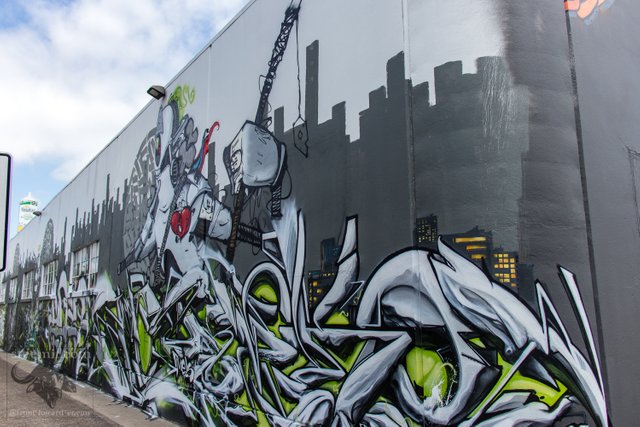 On the next side of the building, there's still a lot of empty space. It's super colorful and I'm curious what else will go with these rainbow cartoons.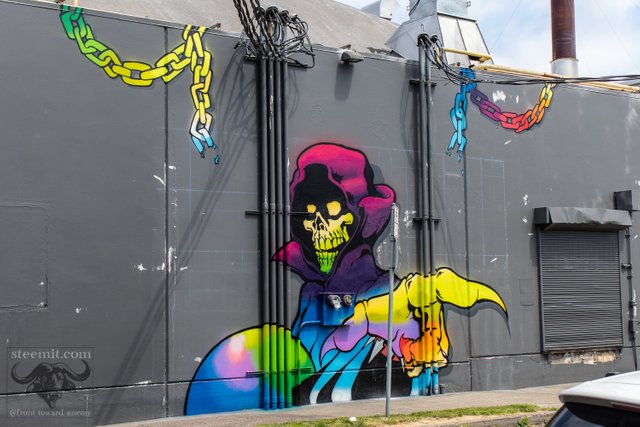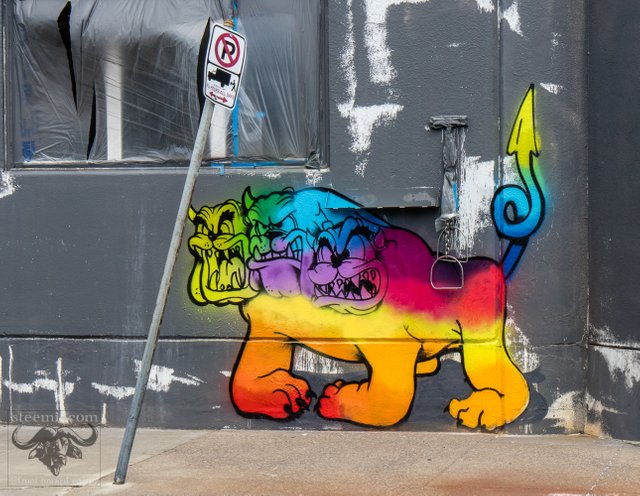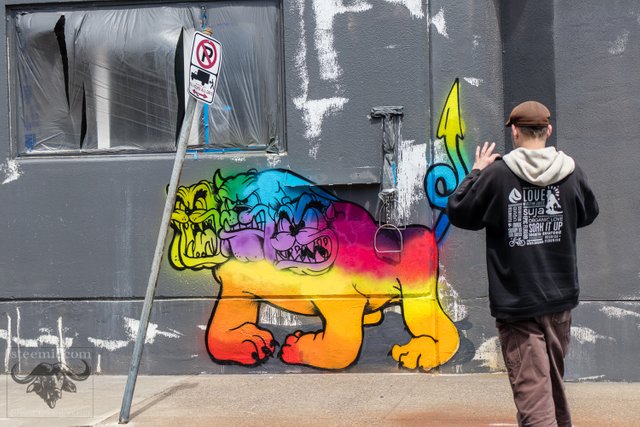 @doctorcrypto took lots of great photos and you can see them on his post about this street art.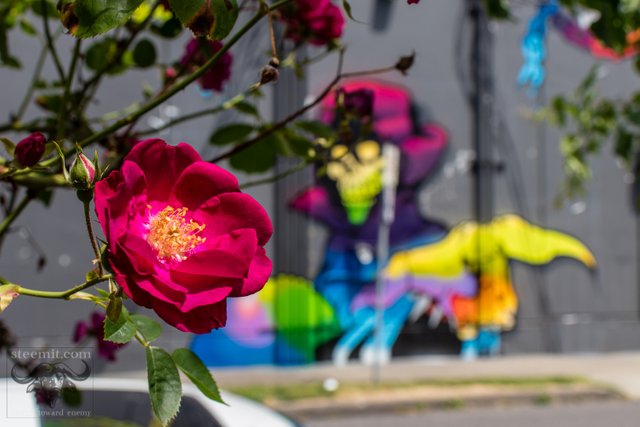 The last side of the building was another completely different set of styles and themes.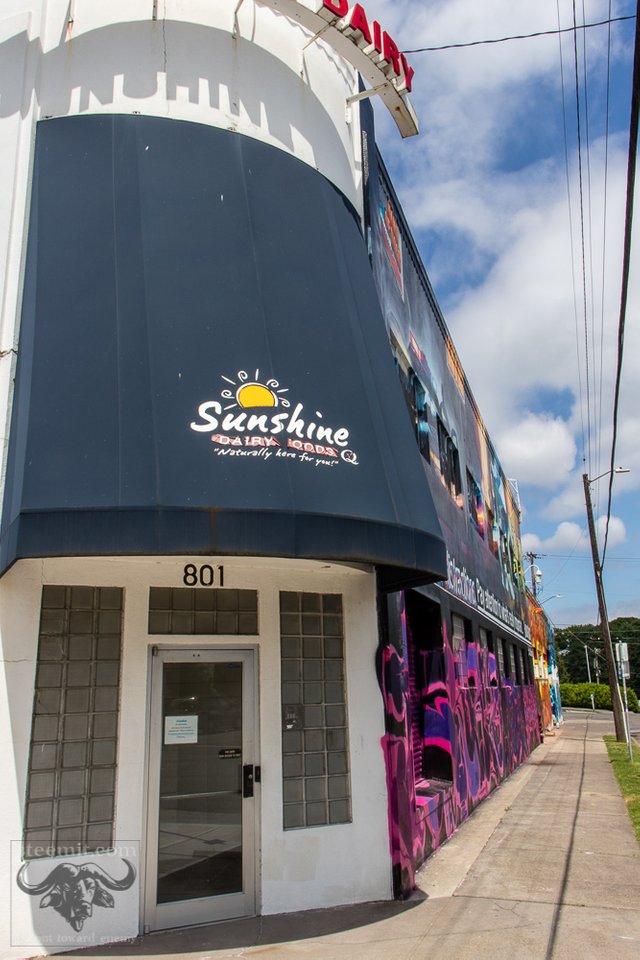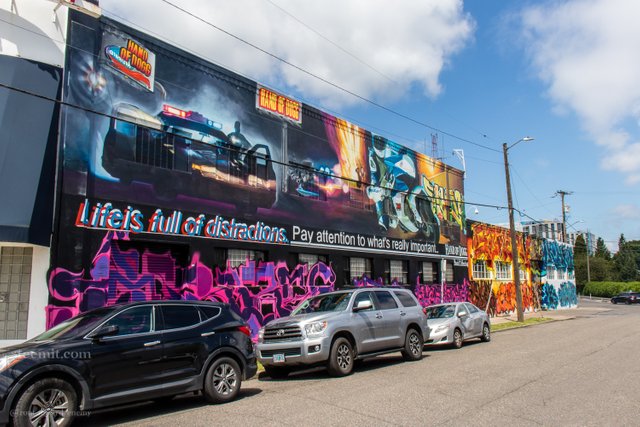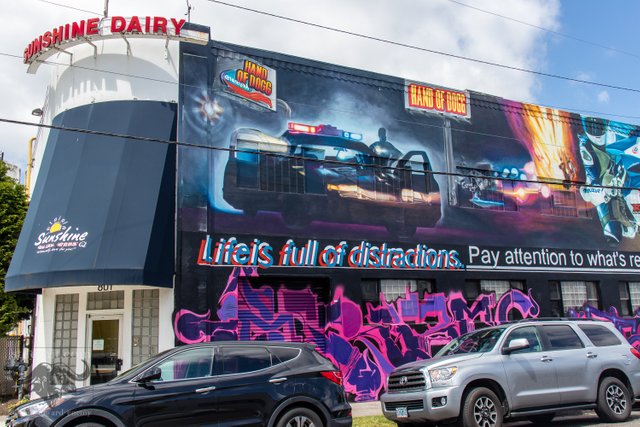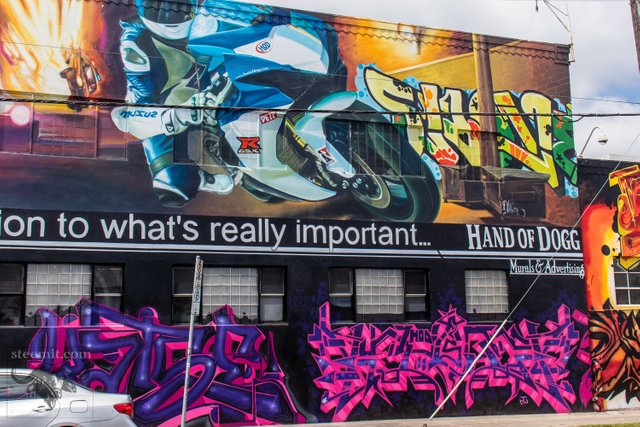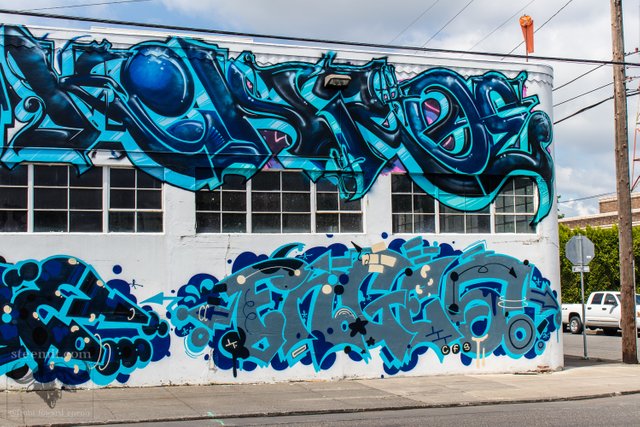 That's going to do it for this post. I know that it has been almost a year since my last post. I guess I've just been feeling very unproductive and lazy when it comes to taking photos. Now that the weather is starting to warm up in Portland, maybe I'll go out for more photos.