#48 alt werden. get old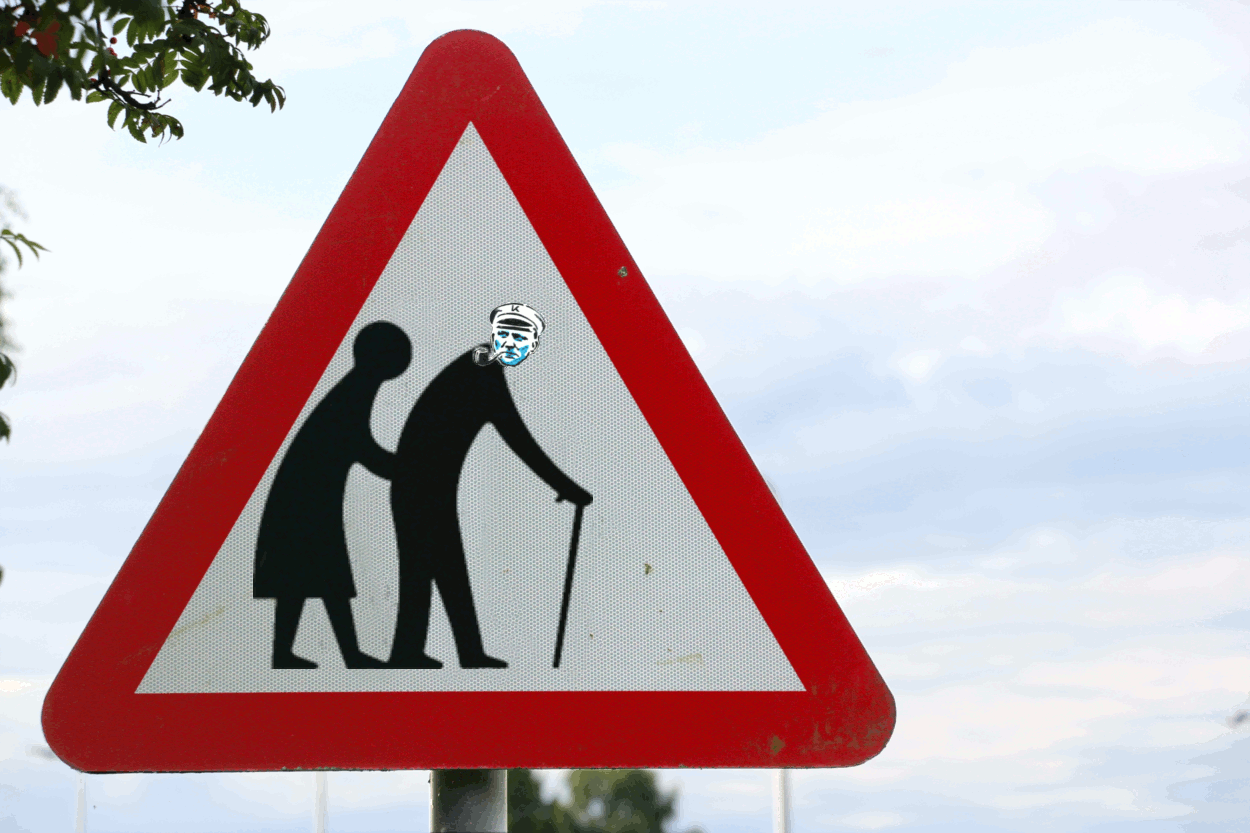 ---
das gif basiert auf ein foto, welches vor einem altenheim in schottland entstand und auf das ein aufkleber geklebt wurde.
alt werden
alles scheint erreichbar in den jungen jahren
doch überall lauern die gefahren.
pausenlos beschäftigt mit den alltagssorgen
hoffen immer nur auf morgen.
vollmond um vollmond vorbeigeeilt
und am end´ bei keinem ziel verweilt.
schnell die stund´vorrüber geht,
in der die welt dir offen steht.
so manche tür bleibt dann verriegelt,
wenn wieder eine falte mehr sich spiegelt.
---
the gif is based on a photography, which was taken in front of an old people's home in scotland and on which this sticker was stuck.
the poem is written original in german. that´s just a simple translation. sorry for missing rhythm, rhymes and for grammar mistakes.
get old
everything seems achievable in the young years
but everwhere the dangers lurk
nonstop busy with the daily worries
hoping tomorrow it will be better.
full moon passes after full moon
and in the end, no stay at any goal.
the hour passes quickly,
where the world was opened.
some doors remain locked,
when one more crease is mirroring.