Angono, Rizal, Philippines. 2018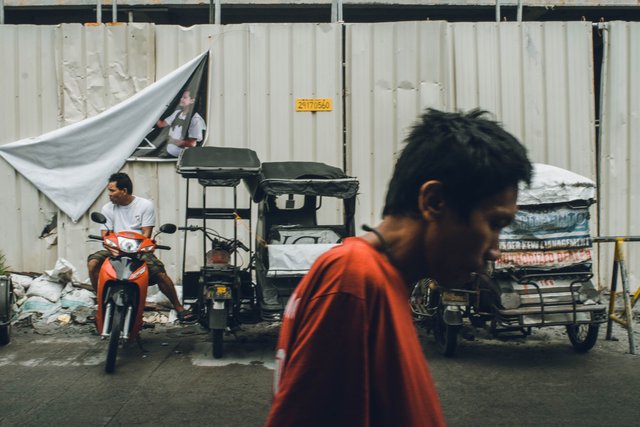 Tell me what you think about this shot! I was going for a simple layering with foreground, and background working together. Hope I did a great job!
Shot with my Fuji X-T1 and Olympus 28mm f2.8
PS: My @steepshot app does not seem to be working well as I've been trying to upload this multiple times. Hope it gets fixed soon!
---

Hit upvote and follow me if you enjoyed what you've read!
Follow me for more street photography
and photography related contents. Cheers everybody!
Steemit: https://steemit.com/@mostvulnerable
Website: https://www.themostvulnerable.com/
Instagram: https://www.instagram.com/themostvulnerable/
Instagram: https://www.instagram.com/alliesatlarge/
Twitter: https://twitter.com/dmostvulnerable
Blurb Shop: http://www.blurb.com/user/mamboferido