"What'cha Looking at?"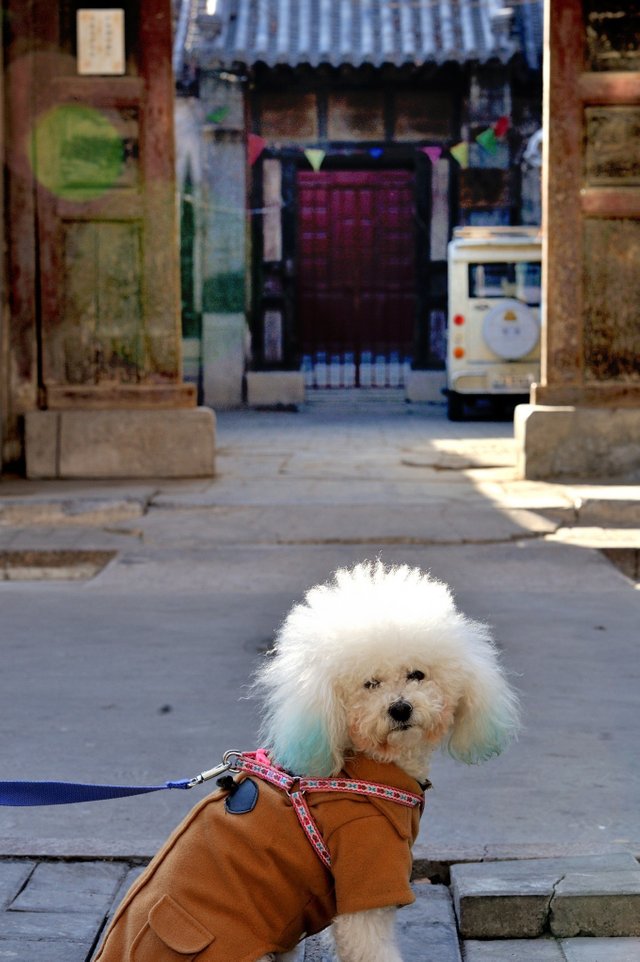 Title: "What'cha Looking at?"
Location: Chengdu, China
---
I took this picture while in Chengdu, China. I had just met up for lunch with my friends and was wandering the streets of the old city. It was cold, which explains the dog's attire but does not explain its impeccable dress sense.


I'm Tara and I'm a passionate traveller, committed blogger, amateur photographer. =) Follow me on my travels to see the world through my eyes!