Stress & Its Effects
Stress: it is the natural protection of the body against predators and threats. It flushes hormones in the body to prepare procedures for avoiding or facing danger. This is called the "fight-or-flight" mechanism.
"You must learn to let go. Release the stress. You were never in control anyway."
― Steve Maraboli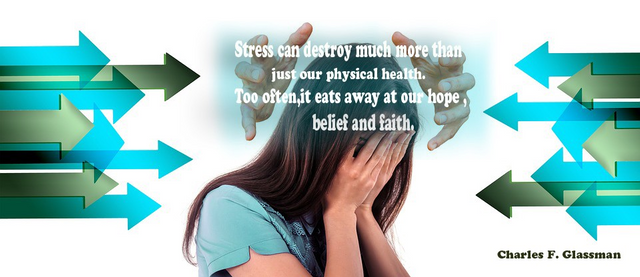 Source: Pixabay
The human body is meant to experience and react to stress. Stress can be positive, keeping us alert, motivated and ready to avoid danger. Stress that goes on without relief can lead to an illness called distress - a negative stress reaction.
Distress may affect the body's internal balance or balance, leading to physical symptoms such as headache, stomach upset, hypertension, chest pain, sexual dysfunction, and sleep problems. Research shows that stress may also cause certain symptoms or diseases to grow or worsen. Stress is associated with six significant causes of death: heart disease, cancer, lung disease, accidents, liver cirrhosis, and suicide.