Anyone read or listened to "The 10x Rule" by Grant Cardone?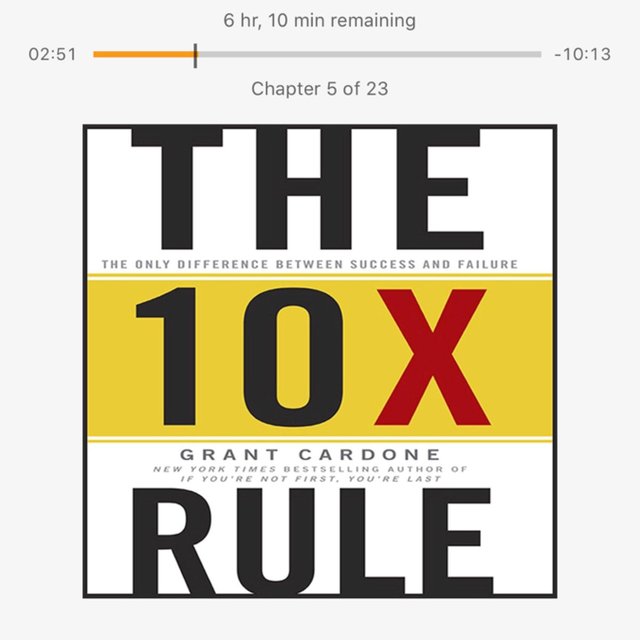 ---
Humans tend to underestimate what we can accomplish usually because we compare our lives to the others around us, causing us to set low goals.
I think I first discovered Grant Cardone while watching real estate investment videos. He preached going big in real estate by renting out multi unit homes instead of buying one single family home at a time. His personality and the way he speaker immediately caught my attention. I went to his YouTube channel and discovered he uploads daily, has a podcast, multiple books written and published, sales training courses, and his own real estate investment fund with over $700 million in assets at the time.
Some would say he's most well known in the real estate world but in reality his sales training reaches far beyond real estate.
The 10x Rule is all about understanding the amount of effort and time needed to achieve a goal. In short, in order to 10x your income, you need to 10x your effort without adding any additional costs. Take whatever goal you have for income and multiply your goal and efforts needed to reach by 10x. If you are working a job with fixed income, you either need to earn 10x more at that job by putting out 10x the effort in same amount of time or you need to have 10x jobs. If your job doesn't give you the ability to put out 10x effort for 10x pay then that job doesn't allow you to follow the 10x rule.
Let me know if you've read this book or if you've ever heard of the author. If you haven't, let me know what you think of The 10x Rule.
---