Sunset View
The evening view that looks like a sunset has a natural beauty that colors the red and yellow light covered with black clouds to make the atmosphere better.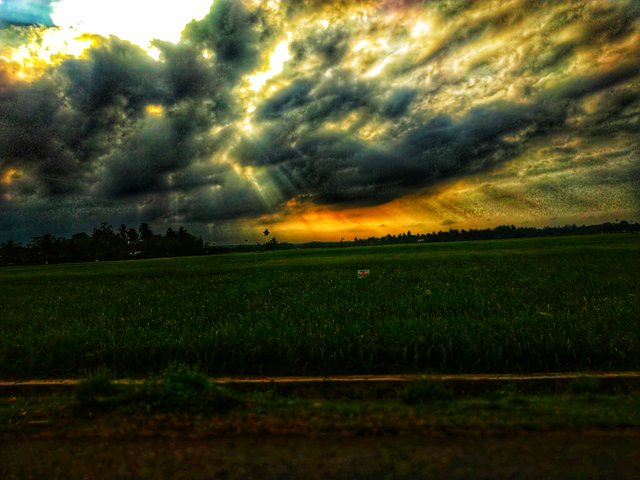 The rice fields that continue to grow need special care such as doing routine daily cleaning done by farmers so that it is easy to get a perfect income.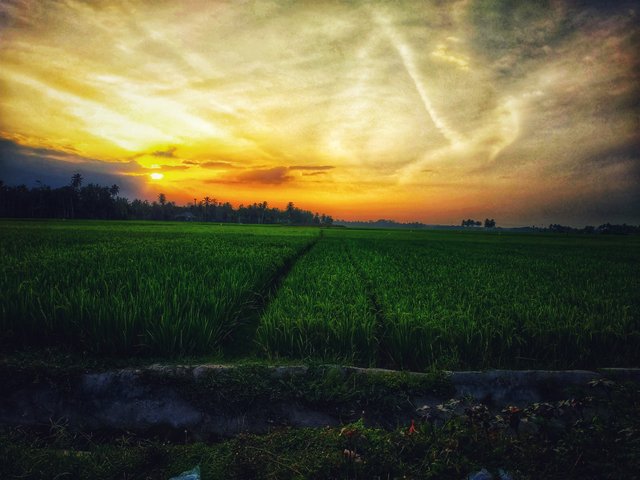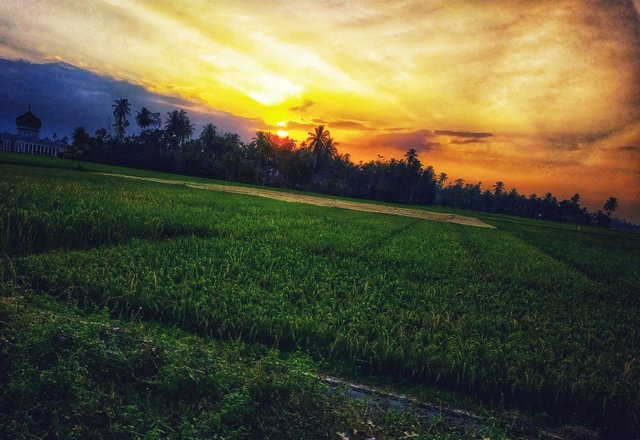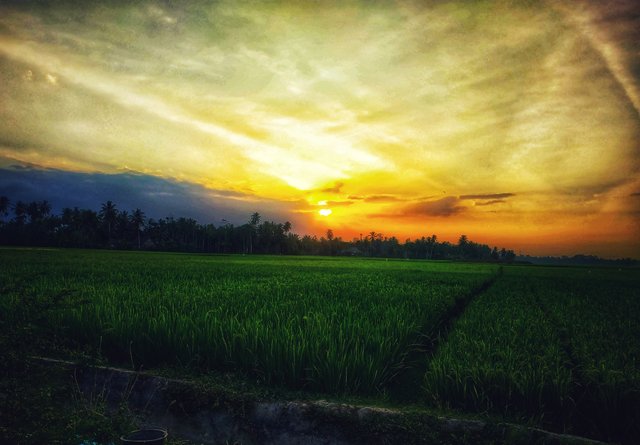 This is a rice field in my hometown. Hopefully you get maximum results this time and I thank you for your visit to this blog.