SUPER 8 BALL CLUB a Great New Game on the Chain!!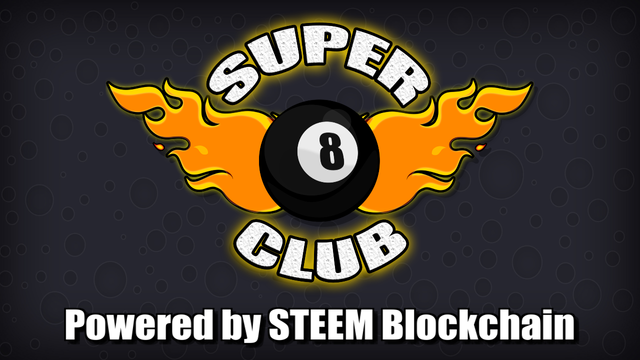 Any of you like Pool?
Let me rephrase that
Any of you like SBD?!
WHY NOT PLAY POOL AND WIN SOME SBD!!!
Yes you read it right! You can earn Steem/SBD just by winning a game of pool with Super 8 Ball Club (@super8ballclub). This awesome game was made by, you can follow him here @princewahaj.
I encourage everyone to download the game and start playing now!! If you want to download the game you can download it here. Also, if you want to earn some extra coins upon registration write "jepu" in the referral area when you sign up and you'll instantly gain 250 coins! :)
For a complete guide on account creation and the game itself you can check it here.
So what are you waiting for?! Go on and start playing!! :D
I also encourage everyone to join their discord server (https://discord.gg/GXR88FT)! You can have an easier time finding games when you tell people on the room. See you there!