Verification post to the super8ball club
I met yesterday a fantastic new game on the Steem blockchain.
The Super 8 Ball Club, a game that gives you rewards!.
As my STEEM account reputation is less than < 60, I have to take a selfie with my STEEM username and game tracking name to verify my account.
With best Wishes -- @phyokyaw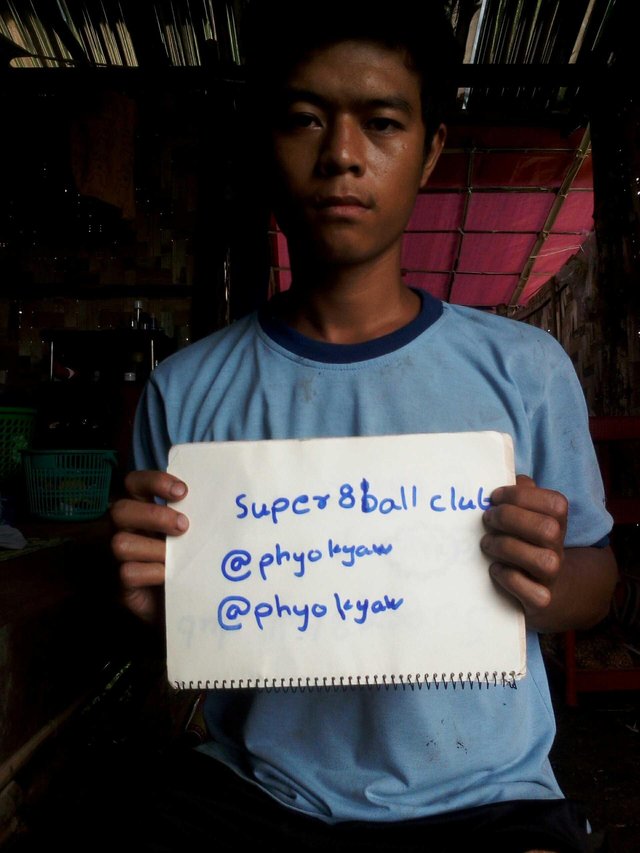 Game Profile Name - phyokyaw
Steemit user Name - @phyokyaw
Original Credit post,Writer @princewahaj
My Writing Credit @nyinyiwin