Announcing Super 8 Ball Club V_1.0.3 - Coins Bug Fixed & The Necessary Action Is Taken (Update the app now!)
Dear STEEM community,
Yesterday, it came to my attention that one of the newly added features is acting strangely and giving out free in-game coins to users. As soon as I came to know about it, I disabled the version, took back the given coins and corrected everything. However, there appeared a new challenge of fixing that bug in short period of time.
Every day, a new challenge comes up. But with your patience, cooperation and all kind of support, I am always working hard to fix everything and give new features to you. It's been a tough day for me but now as it is ended, I can take a long breath and relax for a few minutes, then start working again on verification and winners announcement. The good part is that the bug is fixed in the latest version.
Announcing Super 8 Ball Club Version_1.0.3: :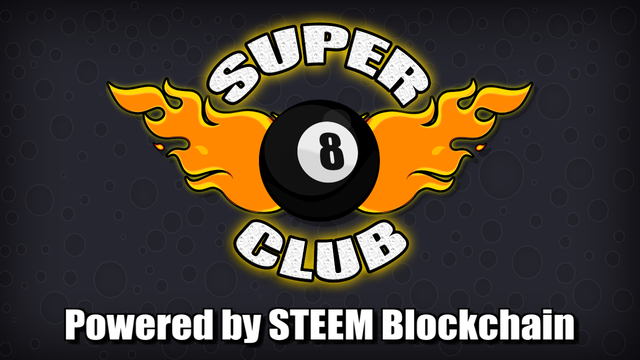 I'm glad to announce that the new update is available on Google Play Store. Please go to the store and update your app from there. As I mentioned, one of the features had bugs and it required an immediate fix since it was about coins system. That bug gave millions of coins to some users but everything is taken back. The cues bought with the coins received on bug are taken back and the coins received on bug are also taken back. Things are back to normal.
Information regarding the old version:
The old version will show a message to all players that new version is available. Please don't try to use any fraudulent method to get that version working once again or if you're caught doing it, we have the rights to ban you for life immediately. You've been warned!
Update the app from Google Play Store:
If you're seeing "New version is available" message, please go to Google Play Store and update your application to the new version 1.0.3. Hope you'll enjoy the new features.
At last, thank you for playing and supporting the project Super 8 Ball Club. Refer as many people as you can, and earn 1,000+ in-game coins for each verified referral. Refer 100 people and earn 100,000 coins which will let you play big matches (i.e higher rewards). More promotions are coming soon. Stay tuned!
Want to see your fellow steemians in action? Come join the club today. Download Super8BallClub from Play Store. Win the matches to earn STEEM/SP and lose nothing when otherwise. Powered by STEEM Blockchain. For more information, please read our announcement.