Announcing Super 8 Ball Club V_1.0.4 - Rolling Back The Coins Recovery System (Update the app now!)
Dear STEEM community,
Ever since the release of V1.0.2 (from the last 3 days), we've noticed one strange behavior from some of the users. A lot of members reported intentional disconnects just to abuse the coins recovery system which was solely made for those who go through genuine internet issues. They exploited it and the great part is that they are caught and will be getting severe punishment for sure.
At first, I would like to thank all the members of Super 8 Ball Club for timely reporting the users with screenshot proofs. There are multiple fraud detection systems already implemented in the game since the very beginning, and if you have doubts about how solid they are, go to our recent winners announcements and find yourself which type of abuses we detected solely from those detection systems.
In V1.0.2, I implemented another detection system solely to detect whether the user disconnects legally by pressing the button or uses dirty tricks to abuse the system. Whatever the screenshots we received, it became clear that those users were not in the list of clean people. Their abuse got detected, thanks to the users once again. I encourage you personally to continue looking for users exploits. It's such a pity that they are trying to game a fair system and risking their accounts and opportunity. Greed is curse, indeed.
Announcing Super 8 Ball Club Version_1.0.4: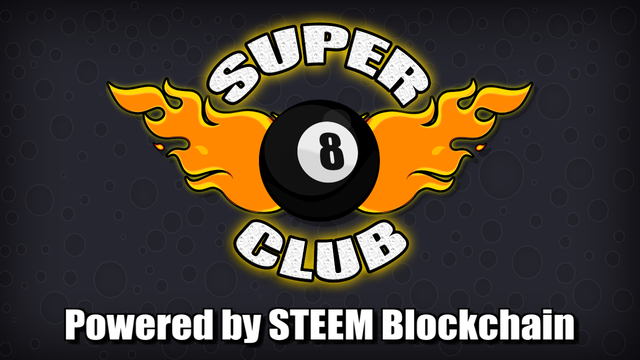 Due to the continuous abuse of coins recovery system, I've decided to roll this feature back. Yes, I didn't want to take this step but there is no other option left, and the credit goes to cheaters (will be punished so badly and will become famous for their abuse). In coins recovery system, you were able to claim your coins back if you lost on your bad internet connection.
Ever since the release of V1.0.3, we've been discussing this issue on Discord together. We came to the conclusion that users must take the responsibility of their bad internet connection. Instead of blaming our game's connectivity, it would be great if you could just improve your internet connection. The game is working absolutely fine. The majority of disconnection complains are coming from Indonesia and Nigeria, the countries that are known for poor internet resources. Guys admitted themselves that internet in those countries suck. Having said that, there's not even a single person from tier 1 countries who would be facing this connecting trouble during the game. (Connecting wheel during the ads is a different story, not disconnection).
While I am doing my best to provide a reconnect feature, all you need is to be patient. No need to be frustrated, as it's your own internet connection. We are not responsible for your local internet connection errors. Our cloud server has a lot of free bandwidth and great specifications.
Information regarding the old version:
The old version will show a message to all players that new version is available. Please don't try to use any fraudulent method to get that version working once again or if you're caught doing it, we have the rights to ban you for life immediately. You've been warned!
Update the app from Google Play Store:
If you're seeing "New version is available" message, please go to Google Play Store and update your application to the new version 1.0.4. Hope you'll enjoy the new features.
At last, thank you for playing and supporting the project Super 8 Ball Club. Refer as many people as you can, and earn 1,000+ in-game coins for each verified referral. Refer 100 people and earn 100,000 coins which will let you play big matches (i.e higher rewards). More promotions are coming soon. Stay tuned!
Want to see your fellow steemians in action? Come join the club today. Download Super8BallClub from Play Store. Win the matches to earn STEEM/SP and lose nothing when otherwise. Powered by STEEM Blockchain. For more information, please read our announcement.