Two Special Giveaways - Celebrating Eid Festival - Get 5,000 Coins For Registering OR Claim 25% Of Your Current Coins Balance! (Up-to 100,000 Coins)
Hello Steemians!
Hope you are doing great and enjoying potting the balls at Super 8 Ball Club. It's the 3rd day of Muslims Eid festival, how can we forget you at this awesome festival? Never! Forget about the religions, it's all about celebrations and spreading the love. Put everything aside and let @princewahaj and all the Muslims community wish you and your family all the happiness of this world.
But wait, there should be something special for people, right? We've arranged two special promotions for this Eid festival which will last for 1 week from now. One of them is for people who are not yet registered and another one is for existing members. Let's go into a bit more details.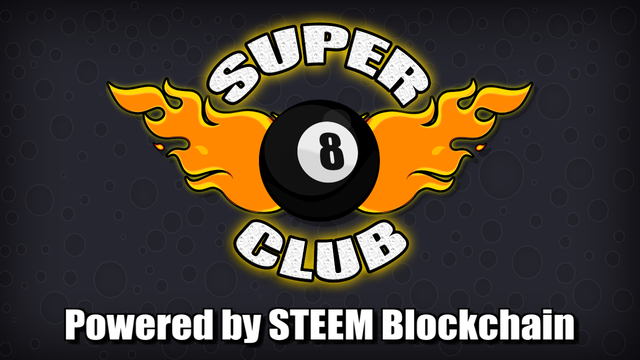 Register & Verify Your Gaming Account This Week & Get 5,000+ Extra Coins:
This promotion is for the general steemians who haven't yet registered OR verified their account. If you already made an account but didn't verify your account, just verify your account to claim this bonus. And if you've not registered to the game, simply download the game from Play Store, and register from there, then follow the verification procedure to get your promotional rewards.
The verification process is explained here
Get 25% Of Your Current Coins Balance OR Minimum 5,000 Coins:
This promotion is for existing gamers. All you need to do is to reply on this post OR hit me up on Discord and leave your claim request with the following information:
Your game tracking name
Current in-game coins balance
(If you've forgotten your tracking name, you can tell your email address). Reply to this post with the above information to get 25% of your current coins balance. If 25% counts to less than 5,000 coins, you will get 5,000 coins as a minimum but if you have for example 100,000 coins, then you'll get 25,000 coins from this promotional offer.
Note: The validity of these offers is 1 week. As soon as this post pays out, the offer will expire (which will happen after hitting 7 days period)
What are you waiting for? Claim your rewards now and enjoy gaming.
Want to see your fellow steemians in action? Come join the club today. Download Super8BallClub from Play Store. Win the matches to earn STEEM/SBD and lose nothing when otherwise. Powered by STEEM Blockchain. For more information, please read our announcement.