Refund Of Shares Requested From 21st September to 30th September - Super 8 Ball Club - The Multiplayer Pool Game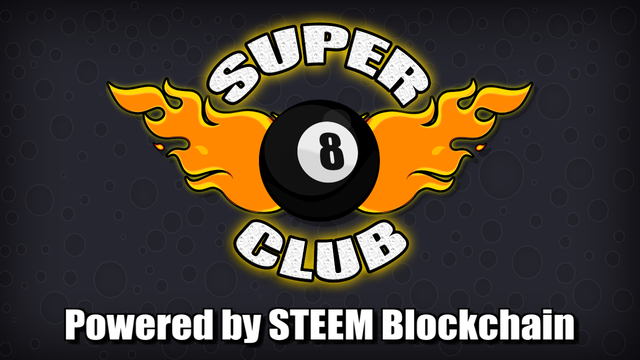 It's been a tough week for all the users of STEEM blockchain including the witnesses and the developers. The HF20 initially caused some trouble but STEEM developers quickly released multiple patches to solve the issues as quickly as possible, and we're very glad for it. We thank all the STEEM community for staying positive and working hard, and showing once again to the world that no matter how hard is the situation, we'll stay together.
In the context of Super 8 Ball Club, the HF20 initially caused the voting power issue which brought our voting power to 0% as soon as we voted only once after the fork. As all of you are aware, the payouts of game are dependent on the voting power and the voting bot of Super 8 Ball Club. Furthermore, the STEEM blockchain became read-only for more than a day as most of the users were unable to do anything on the chain.
As a result, the following winners announcements and their payouts were badly affected:
Winners announcement for 21st September
Winners announcement for 22nd September
Winners announcement for 23rd September
Winners announcement for 24th September
And due to the voting power issue, we didn't post the announcements from 25th to 30th September. The voting power is still not recovered and hopefully, it will take only 5 more hours to hit 100% again.
Refunding All The Payout Requests
Since our bot was unable to vote on the payout comments from 21st September to 24th September and 6 announcements were skipped due to the above-mentioned reasons, we've refunded all the payout requests (including those which were already announced in 21st to 24th). Now you can request your payout for shares whenever you like.
It simply means that your time which you spent to accumulate shares is not lost at all.
We have processed the refund of shares to the following members:
Processing Pending Payouts To The Winners' Wallets
We'll be processing the payouts of the following days within 48 hours:
Winners announcement for 17th September
Winners announcement for 18th September
Winners announcement for 19th September
Winners announcement for 20th September
We appreciate your patience and your continuous support. If you have any question or confusion, feel free to comment below.
Note: Since there's nothing to upvote for now, our bot will upvote this post. Even if we wouldn't, the voting power would be wasted.
Want to see your fellow steemians in action? Come join the club today. Download Super8BallClub from Play Store. Win the matches to earn STEEM/SBD and lose nothing when otherwise. Powered by STEEM Blockchain. For more information, please read our announcement.