Privacy Workshop #2 - You Have Something To Hide
This article is for anyone in your life who tells you they have nothing to hide and so they don't care about taking measures to ensure their own privacy and that of their loved ones.(there's that word love again...keeps popping up....)
Consider the following statement, gauge your internal response as to how likely you think any of the following list of things delineated by commas in the next sentence:
#1
"There is a rogue government agent, mafia don, angry lover, serial killer, camouflaged alien invader, shape-shifting alien, time-traveling assassins and/or crazed ultra-racist demon worshiping child-kidnapping murderous occult leader camouflaged as a the beloved wealthiest people in the world and he/she/they/it is/are bent on global domination of humanity until the end of time itself, and they have taken an interest in me/my wife/my children."
#2
"You must think all of them don't exist, ever, at any time, under any circumstances, especially not now of course, why would you think otherwise you paranoid nutjob?"
I would like you to look at these two statements as a thesis and anti-thesis.
Do they not seem like polar opposites? I believe but it would be difficult to prove that this is one of many dichotomies that have been used by the shadow government that now rules it to divide people according to mostly natural tendencies of american human nature.
Personally, because I have seen too much evidence of the later, as in, I believe the mafia and serial killers exist, at the absolute very least.
The second statement sounds to me on the other hand, absolutely batshit insane. As if someone was born yesterday. As if someone only reads old copies of Readers Digest(tm) to get information about the world. Someone who could literally be trapped in a bathroom with old, fluff magazines and still think that they are actually pretty informed to speak on the topic of whether there may be something like a rogue government agent, when in fact their entire life could be the work of a rogue government agent.
Consider the fate of the gimps that Epstein is certainly raising on his island of little saint james.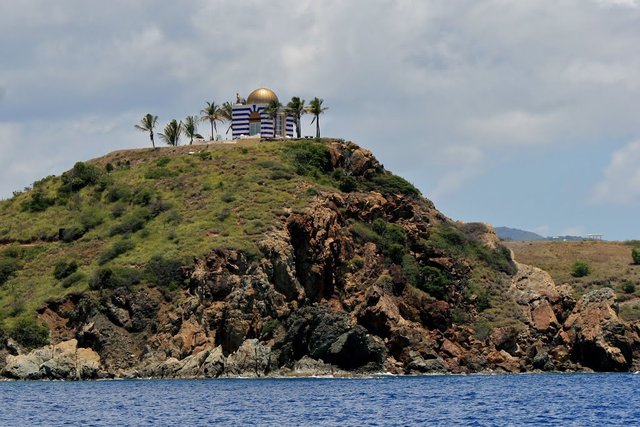 https://en.wikipedia.org/wiki/Little_Saint_James%2C_U.S._Virgin_Islands
https://www.intellihub.com/st-james-island-exposed-elites-best-kept-secret-now/
Epstein, for who knows what reason(lol), really likes his privacy. His mysterious fortune, his mysterious island, his mysterious serial raping of teenage models, his brokering of deals for israel, and no doubt his eventual very private reading of this very public text and likely privately assigning an assassin to a private task.....
Are you getting the picture? The people who have all the money and power looooove their privacy and they use it against us. Anyone who gets smart or gets in their way or even maybe doesn't want to be raped, well, they can expect the full toolbox of attacks.
So, when these people come for you once you realize their true intents or if your daughter gets in their sights or if your business gets in their way or if in ANY WAY you hold your ground rather than obey them, guess what.
They are going to try to get every piece of information available on you, and they are going to spend some money on it.
The question is, how difficult do you want it to be for them to get to your most closely held secrets, your passwords and keys, your plans, your most vulnerable times and locations, your needs and wants, your innermost sexual secrets, the things that disturb you, the things your boss is concerned about in your work performance, how much money you have in your account, if you're doing anything secretly illegal, what time you go to sleep and what time you wake up, a good way to get into your house at night.......
The attitude of people who use google, facebork, microsoft and amazon are that 'we have nothing to hide.'
The attitude of the people who operate and profit and control facebork, microsoft and amazon are, 'all of the data they give to us we will use however we see fit and we won't spend too much trouble securing any of it although it will be effectively stored forever and we will also be using all of this to exercise political and social domination over millions of people at a time, and also use it to find ways to Deal With people who Get Out Of Line.'(and this has been demonstrated absolutely, without any doubt in Privacy Worshop #1)
So I'm going to ask you again, after that last paragraph,
Do you have anything to hide? From a serial killer? From a wealthy ex husband? Former employers who know you know to much? From religious nutjobs who want you out of their neighborhood or to take over your country? From a vast ring of child abusing perverts who have more money than god, seek immortality and are trying to rule the world?
Every step you take in privacy workshop from here on out is going to implement an obstacle to any entities like these, or worse, who may ever be out to get you for any reason. (hopefully because you are joining the network of people who has had enough and is working for the rights and justice of the victims of their inhuman predations)
And nothing I will encourage violence in any way and nothing you can use my tools for could be used to ultimately help you evade prosecution if you are a threat to other people, or especially children.
Just because guns are used by bank robbers doesn't mean all people with guns are bank robbers. Knowing things the government does not know is not unpatriotic, nor is allowing the government total control over your mind at all patriotic, unless you are part of a brain slug army or something similar trying to take over the planet.
The same applies to Veracrypt ffs.
Yes, you have something to hide.
Homework and prep for the next workshop:
https://bgr.com/2015/10/20/stop-google-tracking-searches-how-to-alternatives/
Bonus question: Ask yourself, if you were looking to spy on someone to mess up their life, would you be happy or sad that they started encrypting their messages using a program like veracrypt? (regardless of whether or not some spy agency actually has a secret backdoor only 100 people even know about?) Yes or No, circle one.
COMING SOON:
Helpful links to clear your browser:
https://www.wired.co.uk/article/google-history-search-tracking-data-how-to-delete
https://www.howtogeek.com/180175/warning-your-browser-extensions-are-spying-on-you/
https://bgr.com/2015/10/20/stop-google-tracking-searches-how-to-alternatives/
NEXT WEEK: Encrypting a letter to a friend or family member.
Resteem, share widely, people need to hear this.
I have fled from the United States so that I can write without the fear of gov/privatesec harassment in USA.
I could use your help and support to continue my work. As I have written I have been denied work in the United States and faced continual harassment and attempts at absurd entrapment. For me to keep writing, I need to go direct to my audience and ask. I have been unable to self-fund in recent months due to increased police harassment and some kind of strange blacklist that has been put in place in the United States against anyone who talks about things like this and has any actual knowledge.
Just so you know, I have written over an entire books worth of posts for steemit and have not received a single direct crypto donation, I have to say community this is really disappointing. C'mon.
BTC:
14yW3eWq8yiyJYBBkZyNrQFaBDxFEFTs6f
ETH:
0x8c2898c560f23a92dc5a5cfd20080d9af053a579
LTC:
LPGKb88s3w4cXbzcU1MpzQ6UpPPhPJr4ru
BTS:
actual-mindhawk
Let the good vibes get a lot stronger, and accentuate the positive!
This is not a LARP. I'm a single person, I can barely get my family to believe what I have seen with my own eyes. I can't believe these agents don't understand these things, i.e. how they can swear to protect a constition and then show up every day at 8am to shred it. S
ometimes I think they consider me the biggest threat because I actually get through to them sometimes and they hate that......