Building With Bamboo - A Sustainable Solution
Bamboo is one of the fastest growing plants on earth and is used as a building material where it is found in abundance in Southeast Asia and South America. Its light weight and high tensile strength make it an ideal building material to use with concrete, and in the construction of frames, walls, floors, and roofs.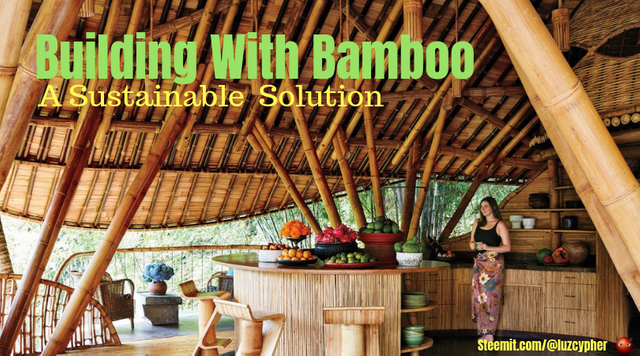 Advantages of Bamboo as a Building Material
The various advantages of bamboo are as mentioned below:
Tensile strength: Bamboo has higher tensile strength than steel because its fibers run axially.
Fire Resistance: Capability of bamboo to resist fire is very high and it can withstand temperature up to 4000 C. This is due to the presence of high value of silicate acid and water.
Elasticity: Bamboo is widely preferred in earthquake prone regions due to its elastic features.
Weight of bamboo: Bamboos due to their low weight are easily displaced or installed making it very easier for transportation and construction.
Unlike other building materials like cement and asbestos, bamboo poses no danger to health.
They are cost effective and easy to use.
They are especially in great demand in earthquake prone areas.
Disadvantages of Bamboo
Bamboos come with their own set of drawbacks such as:
They require preservation
Shrinkage: Bamboo shrinks much greater than any other type of timber especially when it loses water.
Durability: Bamboo should be sufficiently treated against insect or fungus attack before being utilized for building purposes.
Jointing: Despite prevalence of various techniques of jointing, structural reliability of bamboo is questionable. source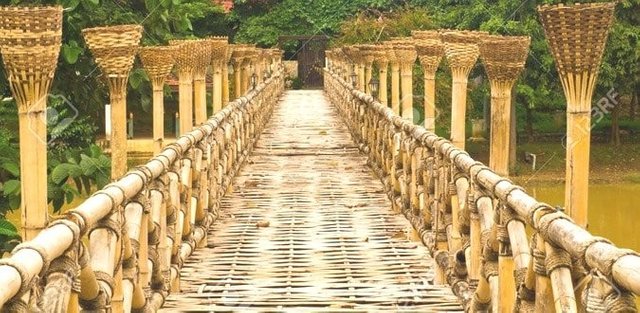 source
Bamboo can be treated with Borax or Boric acid, a natural salt, to preserve it and protect it against insects and rot. Using this technique it will last a lifetime.
Bamboo is 2-3 times stronger than steel and can regrow up to 3 or feet a day without being replanted. As the plant grows it releases up to 35% more oxygen and absorbs up to 35% more carbon dioxide than most trees.
For many parts of the world it is the perfect renewable building resource and building material and its versatility is limited only by ones imagination.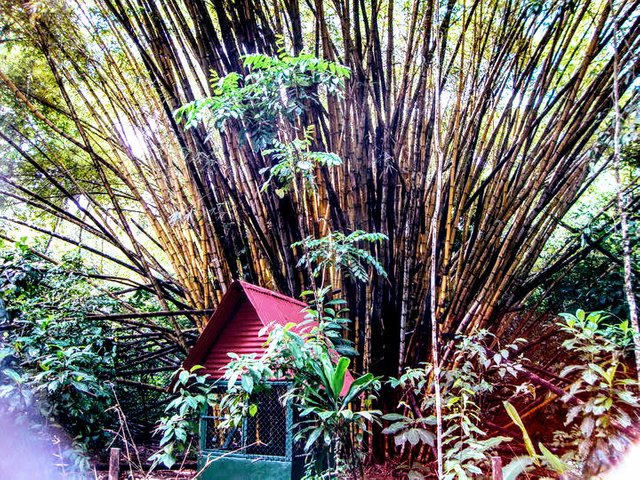 A picture of some giant bamboo I took in Manuel Antonio, Costa Rica
The stunning bamboo homes built by Elora Hardy and her team in Bali twist, curve, and surprise at every turn. They defy convention because the bamboo itself is so enigmatic. No two poles of bamboo are alike, so every home, bridge and bathroom is exquisitely unique.
In this TED talk, she shares the potential of bamboo, as both a sustainable resource and a spark for the imagination. "We have had to invent our own rules," she says.
Magical houses, made of bamboo | Elora Hardy