PROVABLY FAIR LOTTERIES ON DISCORD.SWIFTCASH.CC — TICKETS: 10 SWIFT! UPVOTE & RESTEEM FOR A CHANCE TO WIN A FREE TICKET!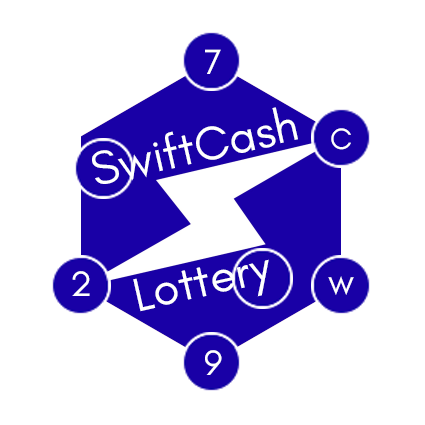 LotteryBot on our discord now manages 5 jackpots. The table below shows what percentage of each ticket goes to each jackpot and how often each jackpot draws!
| Jackpot | Draws[Number of Block] | Ticket[%] |
| --- | --- | --- |
| 1 | 20,000 | 30% |
| 2 | 40,000 | 25% |
| 3 | 100,000 | 20% |
| 4 | 200,000 | 15% |
| 5 | 500,000 | 10% |
Tickets are 10 SWIFT each, which is about 0.03 USD at the current price When you buy a ticket, you get a random hash. Once the appropriate block for each jackpot reaches, the closest hash vs. the future block hash in our blockchain wins the jackpot. This makes the lottery provably fair as no one knows what a future block hash in our blockchain is going to be and the hashes that you buy which will be compared against the future block hash will be known and public as soon as you buy them!
The draw happens about 10 blocks late to make sure the winner is chosen against an everlasting block and not against an orphan block, in case the blockchain experiences an orphan block at the time of the draw. The longest jackpot draws every 500,000 block which is appx. every 1 year. That means within 1 year, 10% of any ticket that is bought is thrown at this jackpot and if someone buys 100 tickets in that 1 year, they will have 100 chances to win the biggest jackpot!
As a result, each ticket is equal to 1 chance in 5 jackpots. The first jackpot draws every 20,000 block or appx. every 2 weeks while the last jackpot draws every 500,000 block or appx. every year! There is a fee of 20% applicable to each jackpot. All bot earnings will be used to support and promote the SwiftCash blockchain.
To play, join us on discord! For a chance to win a free ticket, Upvote, RESTEEM and comment with your discord username!

STEEM | DISCORD | TWITTER | TELEGRAM | GITHUB
Mine SwiftCash on Your Phone