Tarot Tuesday - Osho Zen Tarot

Nods to
@kimmysomelove42
for sharing her favorite decks and inspiring me to share mine. This is the most intuitive deck I have ever worked with and it is an especially good one to introduce the Tarot to skeptical or wary people. I can just tell them to look at the pictures and tell me what they see. And they 'get it' right away!
It comes with a handbook, but really it's not necessary. The cards align with the traditional format of the Rider-Waite deck, but has one additional Major Arcana card -
The Master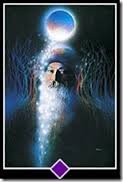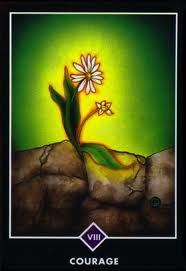 Here's an example of another Major Arcana card - Courage.
To me the image says it all - you are strong, you will survive, and you will blossom.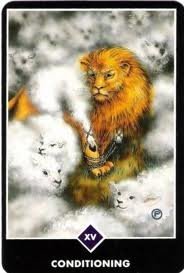 And another -
Conditioning.
Feeling like a lion in a world of sheep? Taught to blend in when you should be standing out and roaring your truth?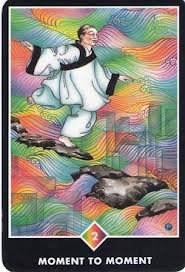 And how about this one?
Moment to Moment.
How are you at trusting that each step will be revealed to you at the exact right time?
(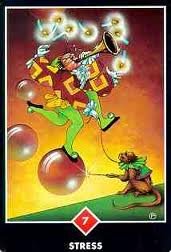 Many people can relate to the imagery in this card!
Stress
anyone?
This is the card I might need most in my life!
Letting Go