Belgian Fries In The Capital of Moldova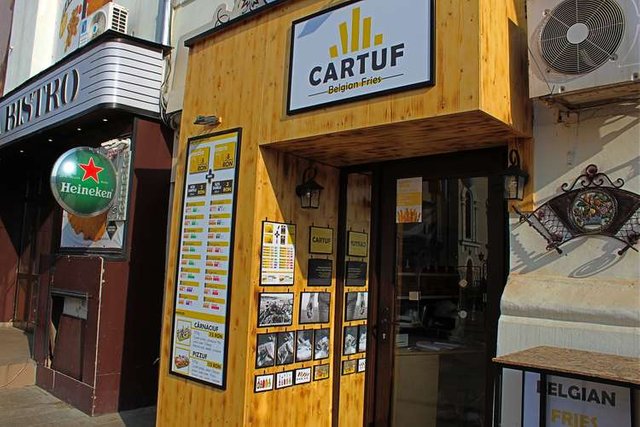 I need to make a localization from the start so you can understand the specifics more easily. It is about Moldova, a historical region in Romania. Romania, a country in Eastern Europe.
Iasi is the historical capital of Romania and the administrative capital of the region of Moldova. It is a very beautiful city, full of students and tourists. The Palace of Culture is the emblem of the city and is a very visited museum. It is an equally impressive building both day and night.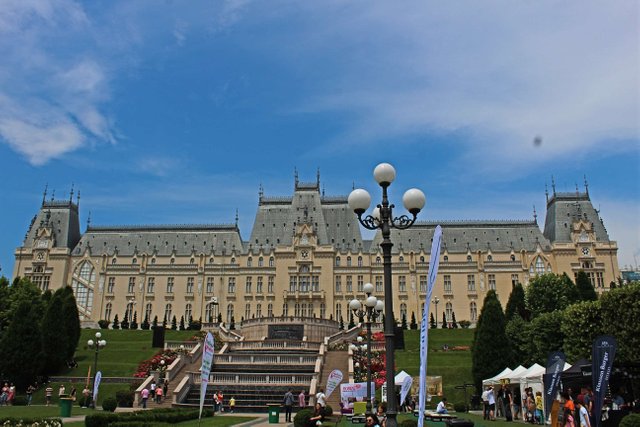 In a city so visited and with so many goals to see, you do not have much time to lose with food, at least during the day. That's why, especially young people, prefer a takeaway. My wife is the same (although it is not part of the very young category).
Something very tasty, easy to eat, not too expensive and preferred by almost all people ... French fries! If we don't have French then Belgian are just as good.
Belgian Fries
In the downtown, on a pedestrian street, there is a small bistro called Cartuf. In Romanian "cartof" means potato.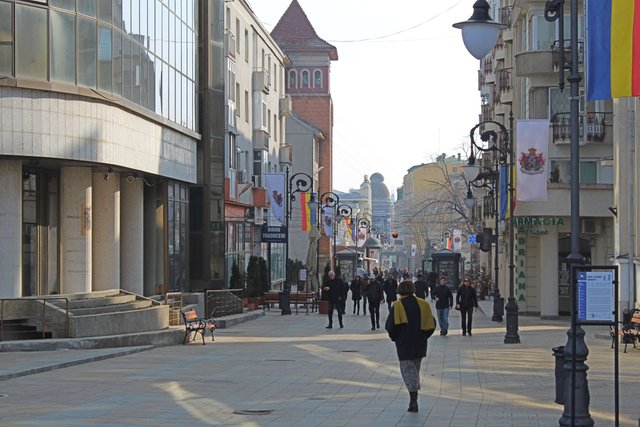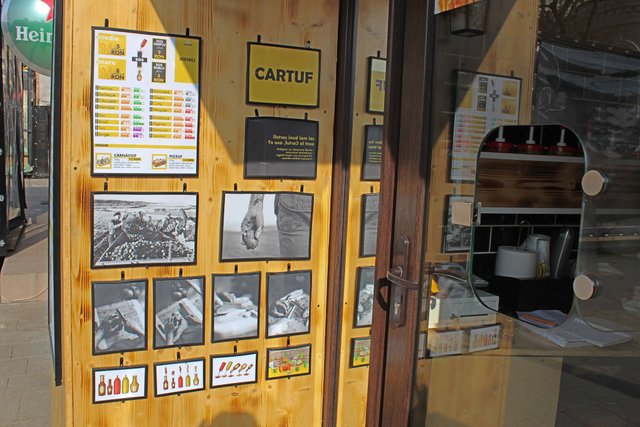 Although customers can eat inside the bistro, when the weather is beautiful everyone likes to eat on the street. The cook is very skilled and fast and everyone is happy.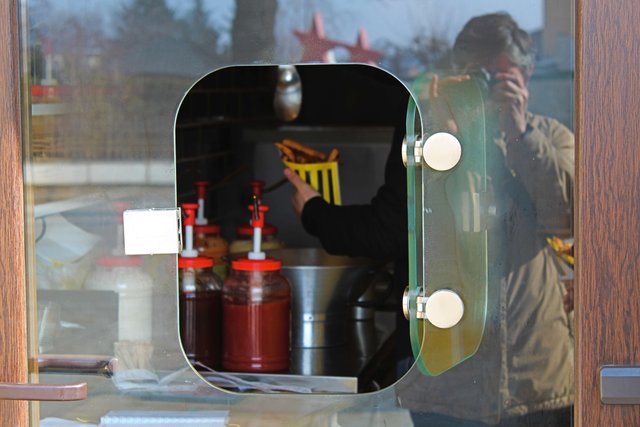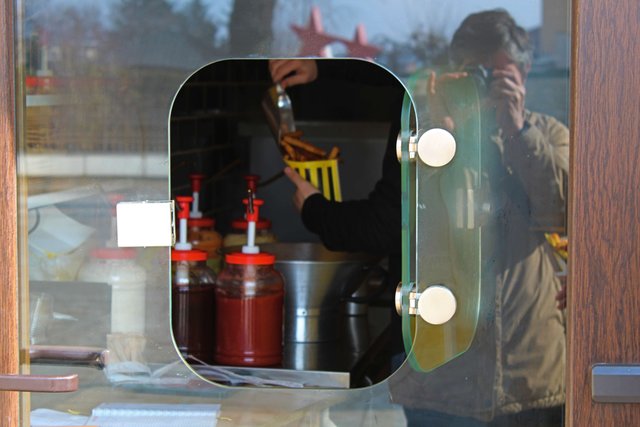 The most important is the taste and consistency of the potatoes, the spices and the sauces used. There are many variations, each one can order according to his preferences.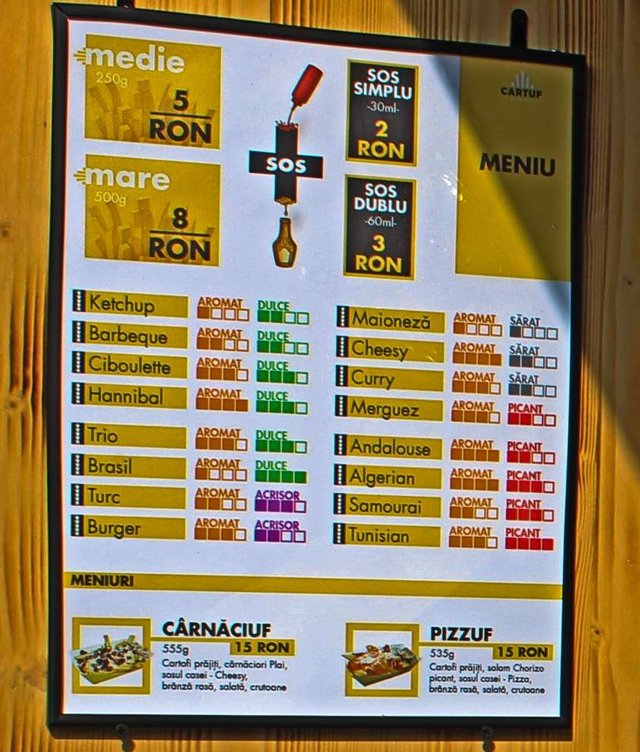 Prices are acceptable, even small in my opinion. Average portion without sauces cost $1.5 and $2 with all the sauce. The big portion cost $3.
There are some specialties, such as "Carnaciuf" meaning Fries with sausages and " Pizzuf": meaning Fries with pizza sauce. The price is about $ 4.
As I said, customers are very pleased with both the amount and the taste of these fries. My wife can testify (and I, of course).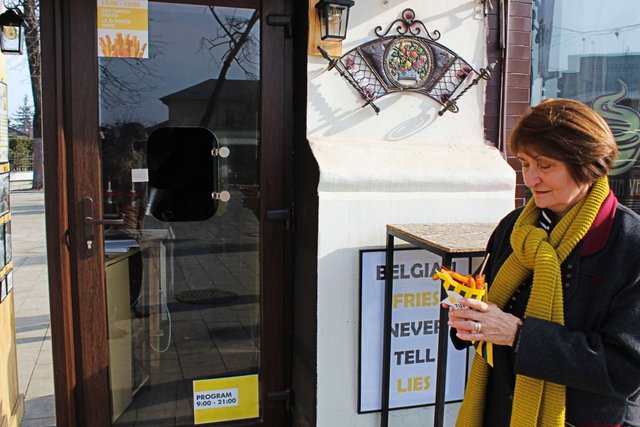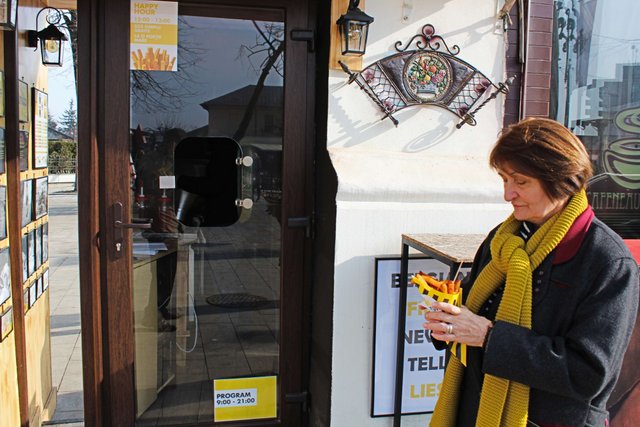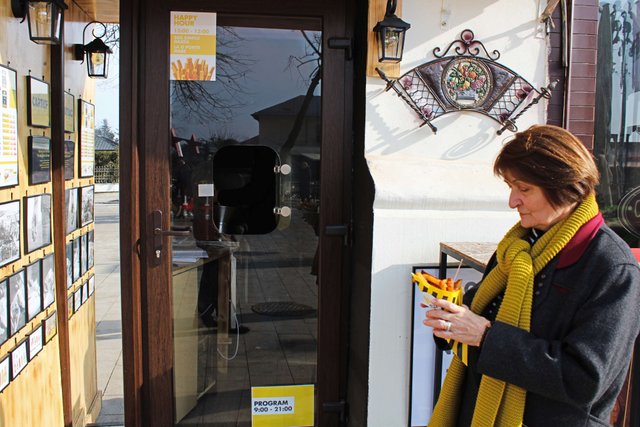 I think it's a perfect snack when you're on holiday and you're impatient to see as many places in the city as you visit. Time is precious and you don't want to spend hours at a restaurant table. It's cheap too. Even an iron cat would like to taste!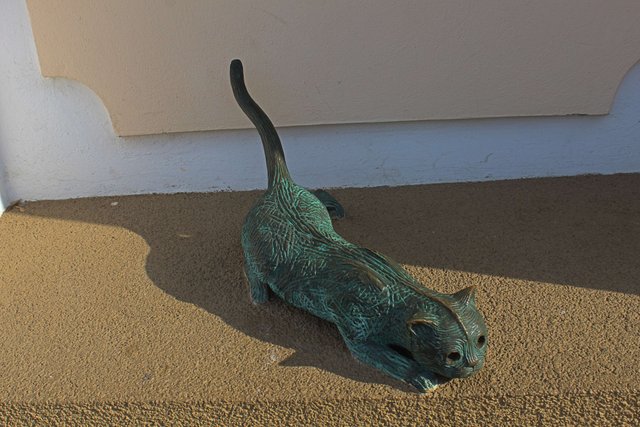 ---
Restaurant Information

Cartuf



Strada Alexandru Lăpușneanu 16, Iași 700057, Romania
---
Belgian Fries In The Capital of Moldova
This post participated in the Tasteem contest Takeaway