Riverside Indonesian "Chicken" BBQ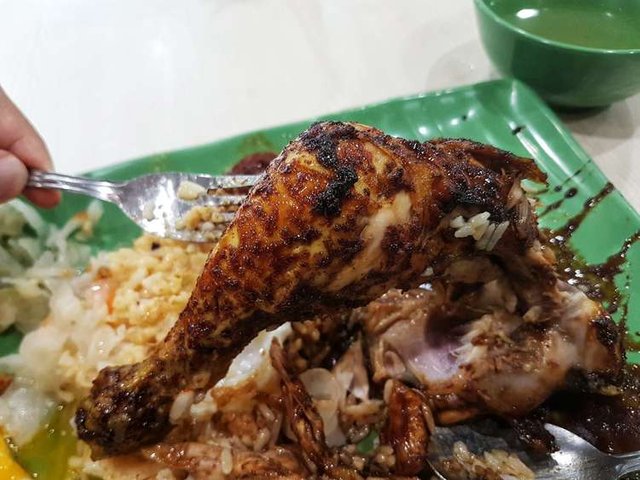 Just the other night, I had the most amazing piece of chicken that is cooked in such a way that I never though would be possible.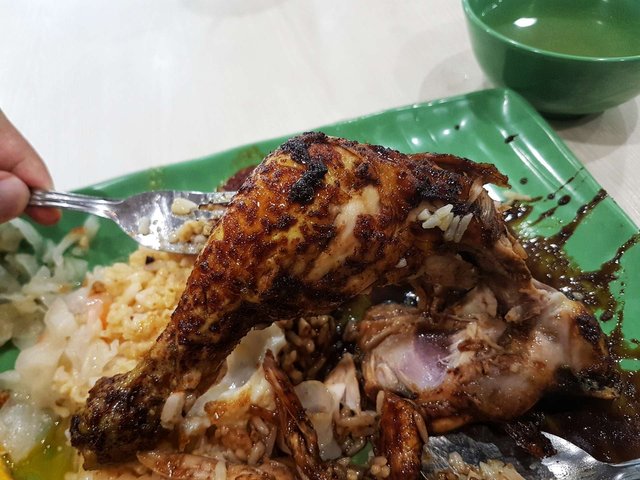 It was a slow-grilled chicken thigh that is drenched with sweet barbecue sauce that is paired with steamed rice covered with curry sauce. It is really something, since even though I know that sweet and salty could come together, I never though that BBQ & curry could be eaten together in one bite.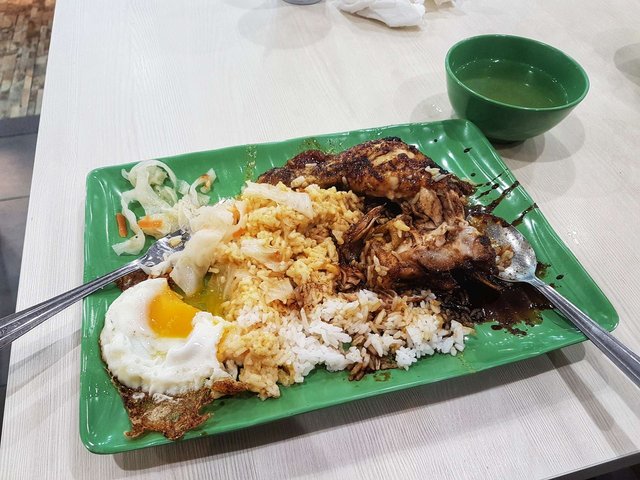 So I got to taste this dish at one of the "Kopitiam" (Singapore's food center), from the Riverside Indonesian BBQ. They specialize in BBQ dishes and they offer two options of meat which are chicken & fish. Anyone can order of a single meat and both in the same plate.
I went for the grilled chicken.
The chicken meat was pre-grilled a few minutes ahead of time, which I understand since it always have few people queueing.
They are quick to prepare my order. It was serve on a full plate, the chicken together with the rice & some sauteed vegetables.
At first glance, the plate look a bit messy and the color that I see is the bland looking curry sauce. As I taste, it's really bland and it's for a simple reason to not overpower the whole dish. In the process of eating, I will ahve to mix the rice covered in curry and the chicken that is also covered with BBQ sauce, I must say - it really taste amazing. I like it so much.
Aside to all elements of the dish, the one that really stands out is the chicken. It is substantial in size and it was perfectly grilled. It's tender & juicy.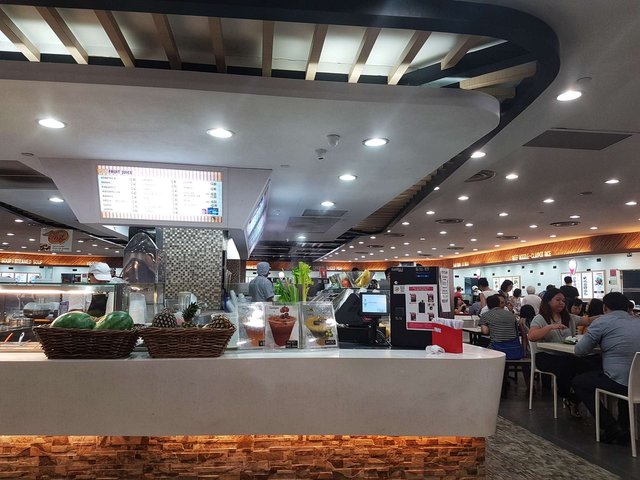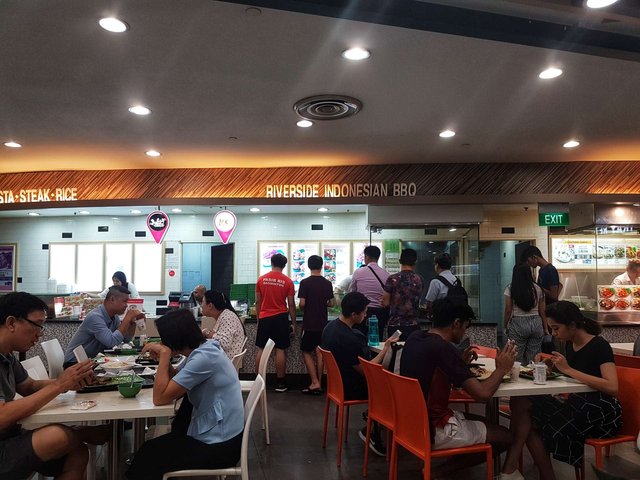 When it comes to the place, it is quite a standard for Kopitiams except that it is well lit and it's also vetilated and air conditioned. It is comfortable enough for me to enjoy my meal.
My verdict is that it is a great meal and it's also affordable. It's really filling, the meal is substantial. And lastly, the chicken is cook perfectly, I will definitely come back for it anytime soon.
---
Restaurant Information

Riverside Indonesian BBQ



4 Tampines Central 5, Singapore 529510
---
Riverside Indonesian "Chicken" BBQ
This post participated in the Tasteem contest Your weekly choice