Kai Cafe revisited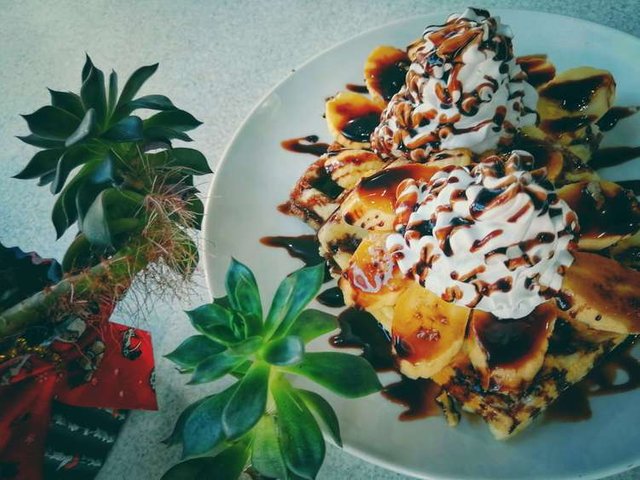 So what's changed at Kai Cafe? Nothing much.
Read more about Kai Cafe in this post of mine.
We were in the vicinity one weekend im search for things to buy. Kai Cafe is the closest where we wanted to eat.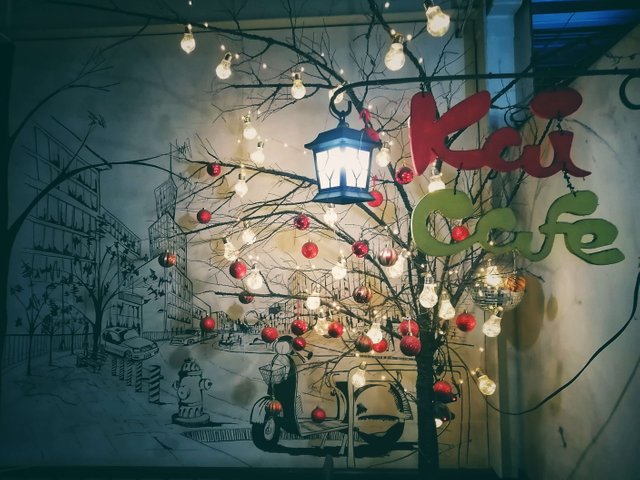 Not a lot of customers that time which is nice. I think it is better that way so they can pay more attention to you as a customer.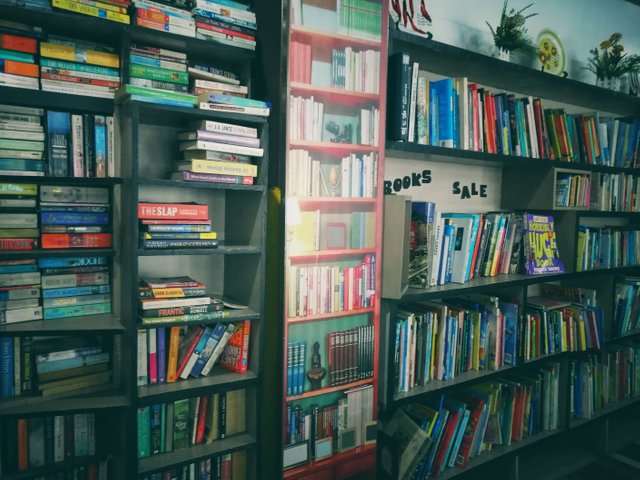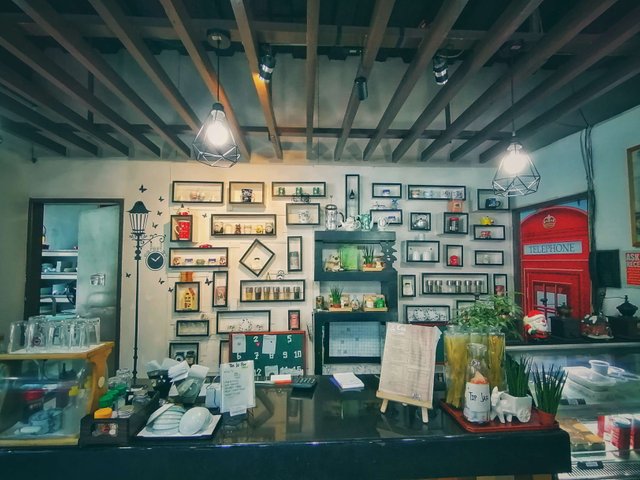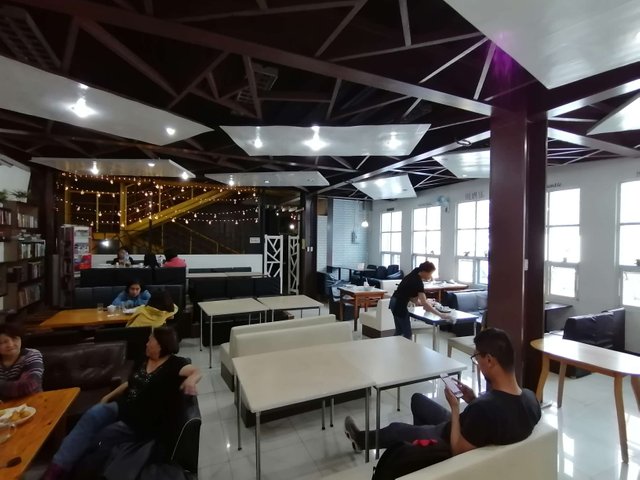 It's the same books. It's still spacious with the same furnitures. It's still the same counter that I like.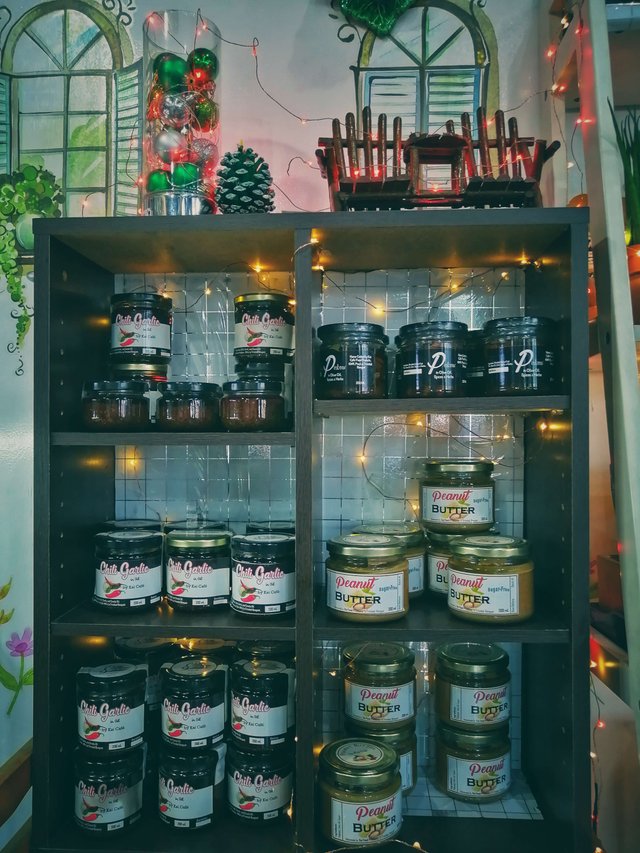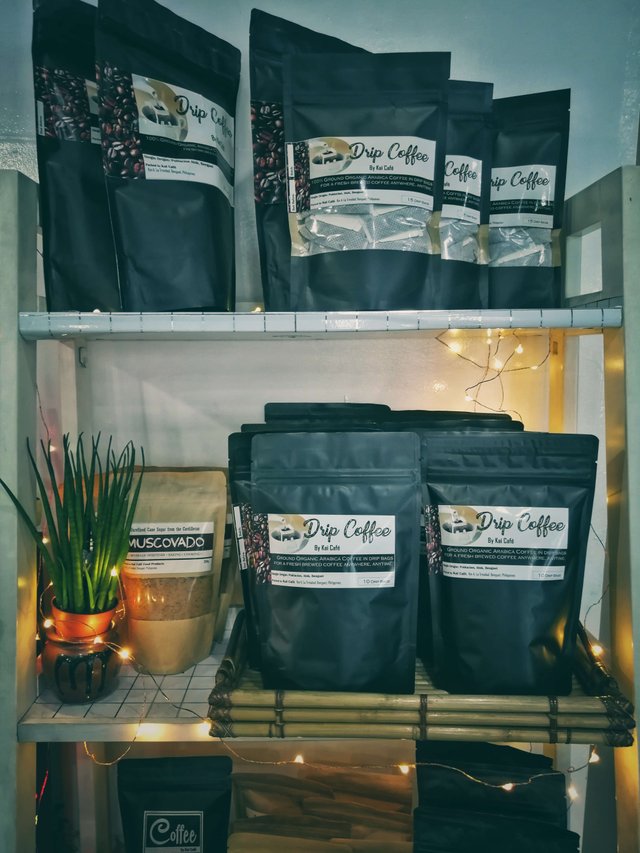 They still have their own chili garlic for sell and coffee by independent local businesses for sell as well. They have more choices before though.
I then decided for waffles while my partner ordered longganisa (sausage) rice meal with sunny side up egg.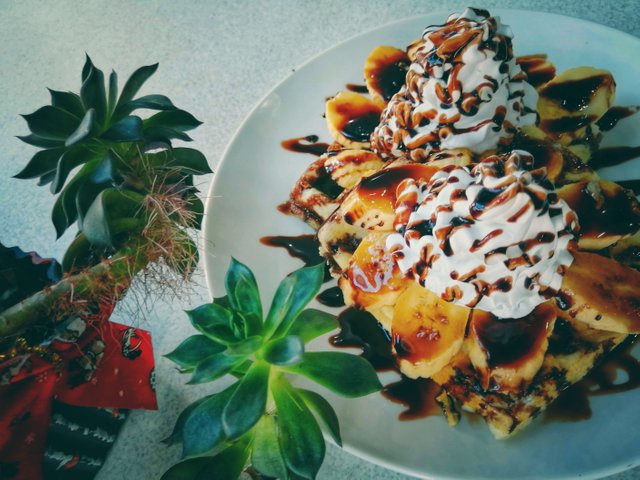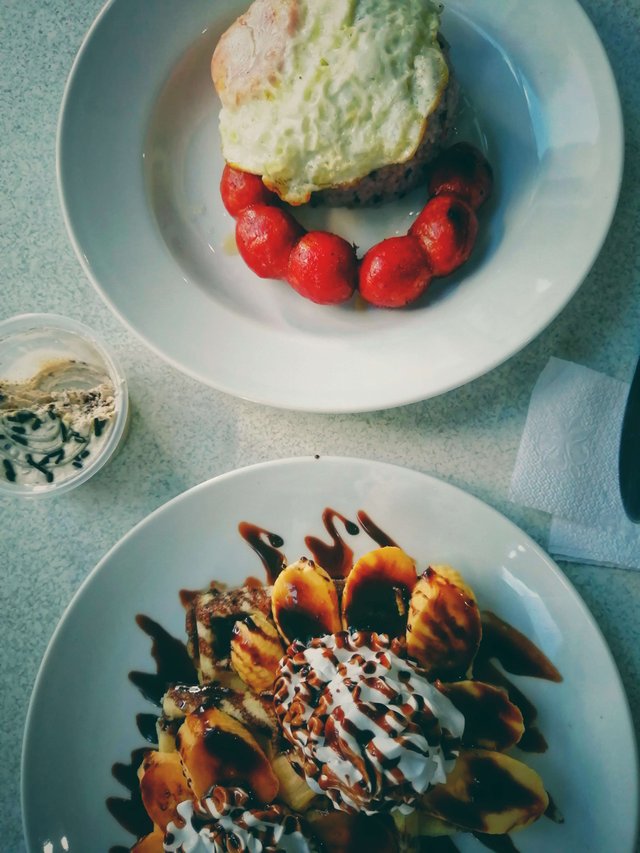 The waffles had bananas and topped with cream and drizzled with chocolate syrup. It tastes okay and a bit sweet. The slices of banana were overriped which gave it the added sweetness. The serving is just right for more it I would not be able to finish. The cream is generous in serving.
The longganisa rice meal is just okay as well. Nothing special to it.
The prices for these two are a bit high. You can get cheaper with the same quality and quantity at other places.
They could've added more to their serving or be more creative with it.
I also tried one of their desserts.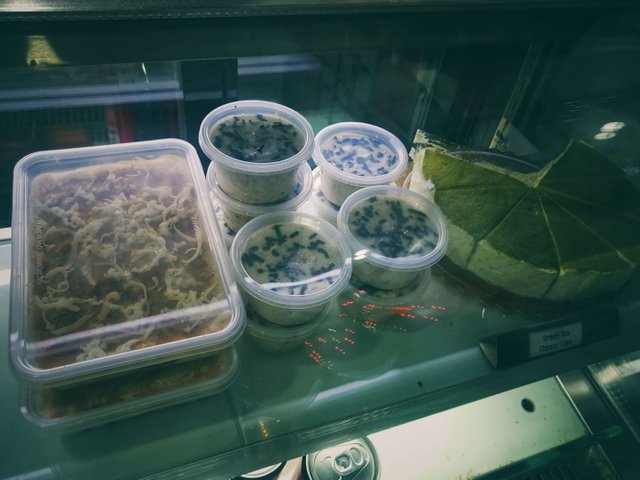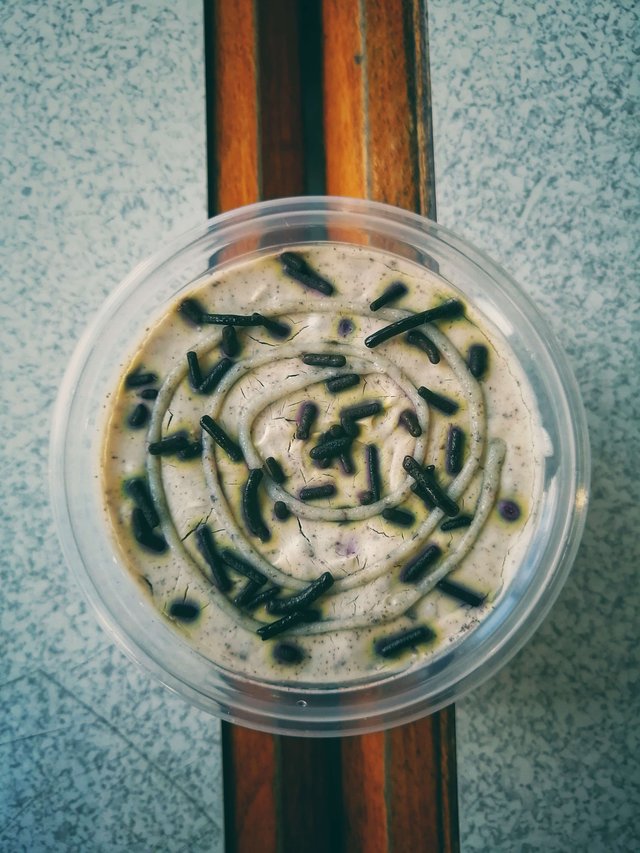 Good thing I went for the small cup of cookies and cream mousse. It's not as tasty and sweet as I expected, lacking that dessert feeling. But I think I needed the less sugar anyway since the waffles are already sweet. If you are a sweet tooth, this is not for you.
All in all, I give it a 3/5 this time because the staff are a bit warmer this time but still needs more work. Quality of food should be improved. Price is affordable. Ambiance is great.
I wonder how this will improve in the future. They should up their game because more and more competitors are coming up
---
Restaurant Information

Kai Cafe



Halsema Highway, La Trinidad, Baguio, 2601 Benguet, Philippines
---
Kai Cafe revisited
This post participated in the Tasteem contest Best breakfast