Jackknife Bar and Grill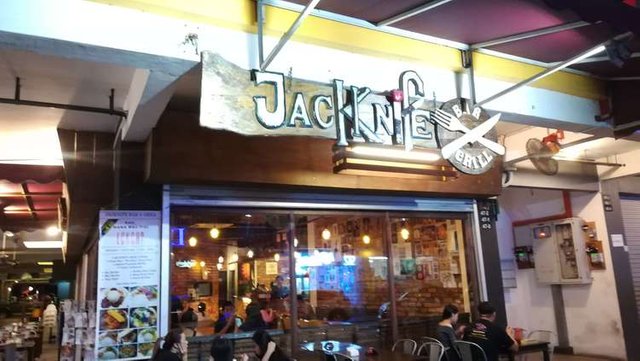 If you are looking for the best pork chop in town, trust me, this is the best place to be. until now I do really think this shop is still unbeateble if comparing pork chop. i mean i am really a fussy person in food and i fall in love to this shop foods.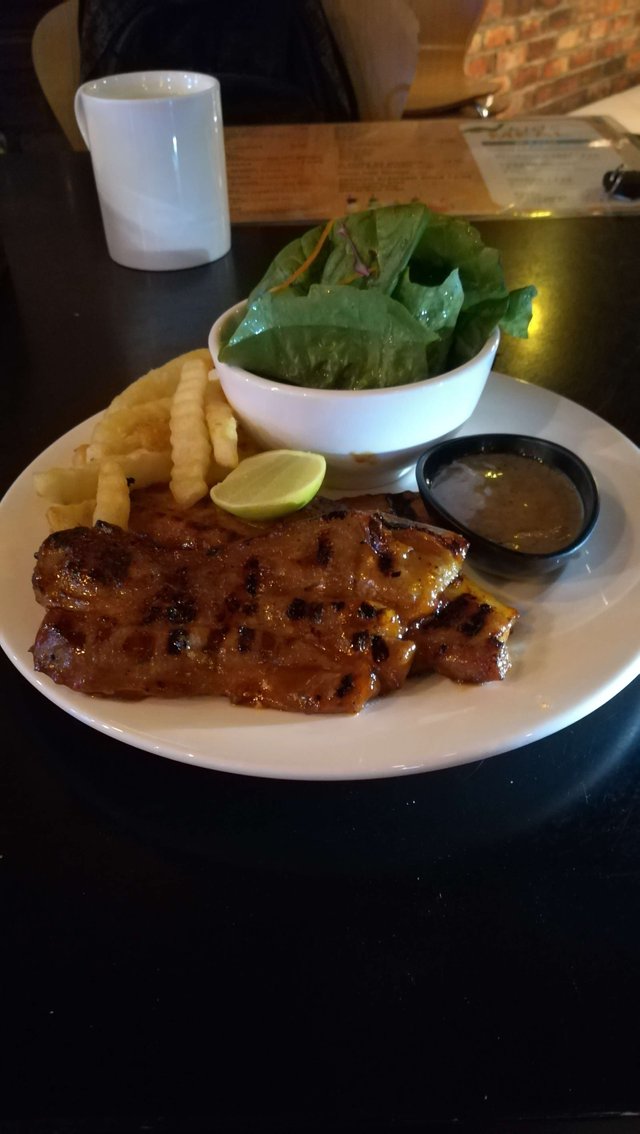 we ordered signature grill pork chop and they still maintain the quality. this is the reason why I still love this shop.
the meat are very juicy and they are really pro in making sure the pork chop are not too over cook or under cook. well for me they really put their heart to making sure custoers are satisfied.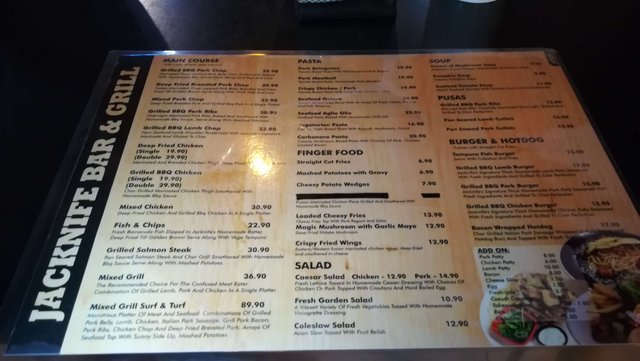 The menu is really attractive and the price is fair enough, so if you are looking for cheap food anf nice taste, come here, i bet you will not regret.
if you are vegeterian and force to follow your freind to be here, you still can have vegetarian foods here. we didi not order vegetarian on the day but i habe saw the other table eating it and quite tempting.
talk about ambience, they are having indoor and outdoor tables. so if you dont like air conditioner, they are having outside tables for you. but now if smoker it doesn't make any sense anymore because everyone is not allowed to smoking at eatery within 3 metres. another reason i love here also the great ambiance.
overall, if you ask my own rating for this restaurant i will give 9/10 for the food and 8/10 for the overall ambiance.
thank you fo reading my review and hopefully you will have same good experience as me.
cheers and have a happy weekend
---
Restaurant Information

Jackknife Bar and Grill



89500 Penampang, Sabah, Malaysia
---
Jackknife Bar and Grill
This post participated in the Tasteem contest Your weekly choice