Happy breakfast tuyo!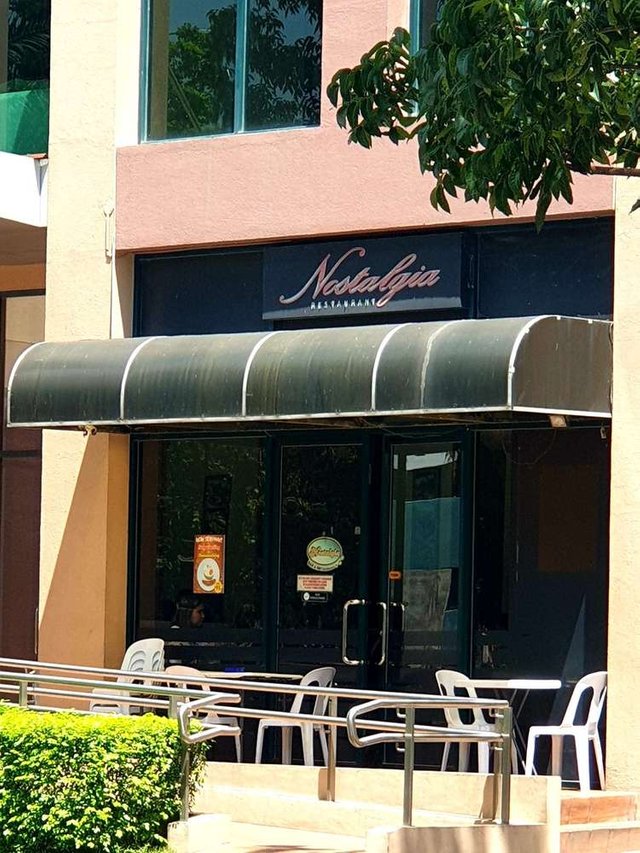 Silog is a contracted local term for sinangag, which means fried rice, and itlog which means egg. It is very common terminology for breakfast dishes like if they say "tosilog", that means tocino, (local version of bacon), sinangag, and itlog. The silog can be paired with many other fried dishes
Something new on the glass wall was this new breakfast option for Hungarian silog and cheesesausilog. I wonder when this was posted because it was about a couple of months ago when I last visited the place.
Apparently, the restaurant is also trying something new on their menu.
Hungarian hotdog, fried rice and egg.
Cheese sausage, fried rice and egg.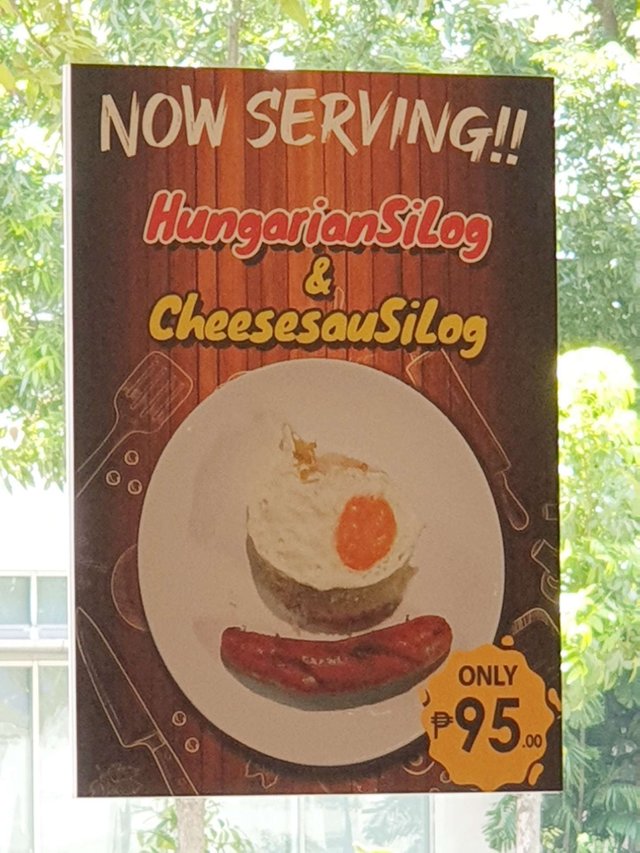 A little to the left on the wall facing you when you enter the restaurant are these food posters which I never bothered to check if these are on their menu. Though, I was sure that the noodles are.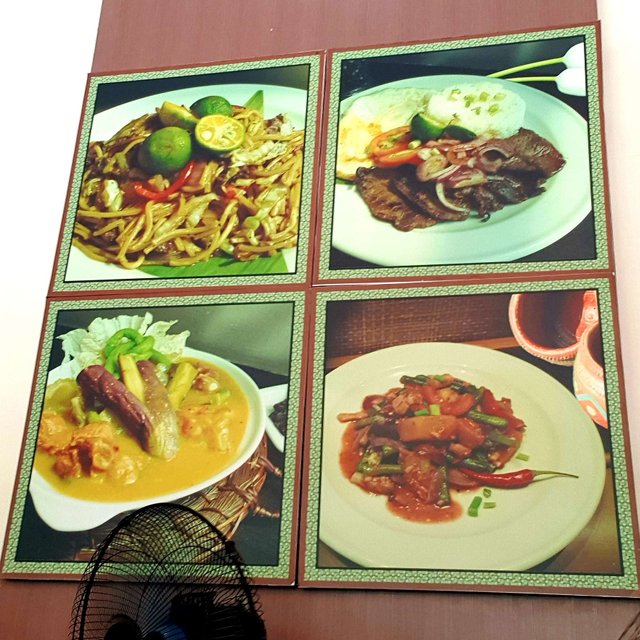 The restaurant was almost full when I got in. The early diners were chattering in the midst of their meals. Well, it was lunch time. What should I expect?
I was blessed to have a table still vacant which seem to be waiting just for me.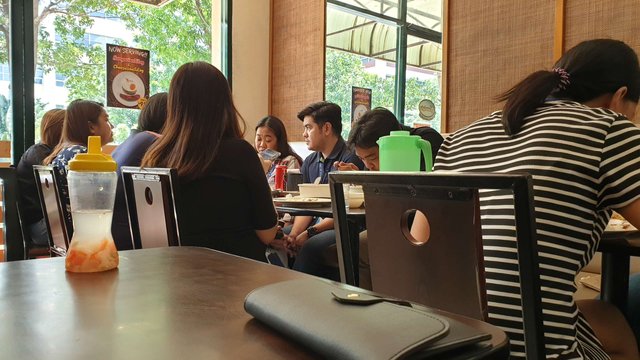 When I visited the place before, I was focusing on the Nostalgia Specials on the menu. Now that I saw that Hungarian silog poster on the wall, I looked for other silog and realized there are many options.
When I saw the tuyosilog on the menu, I asked one of the crew if it is what I think.
"The tuyosilog is the one with salted dried fish, right?"
"Yes, ma'am."
"And it is available anytime? Not just for breakfast?"
"Yes, ma'am."
Tuyo literally means dry. I guess that is where the name of salted dried fish came from that qe also call it tuyo.
I ordered for the tuyosilog.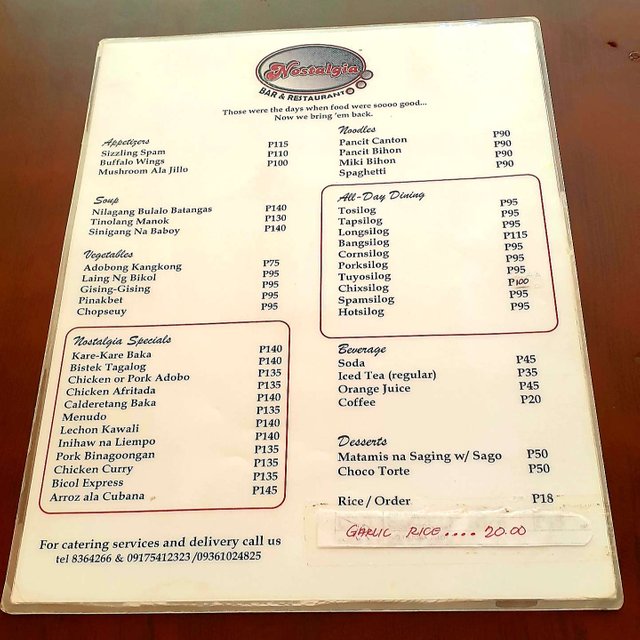 I can't help smiling at my plate when it was served. I have a breakfast set in the middle of the day! Well, who says I can't take breakfast at noon?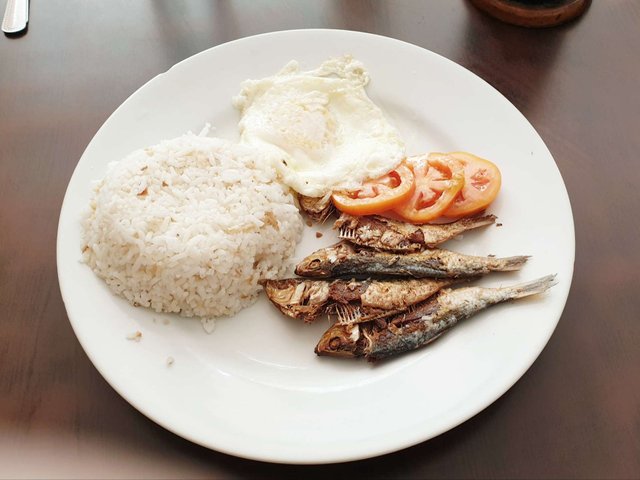 I like my eggs to be well done but on many cases I forgot to tell the crew. And by default, most restaurants would serve half-cooked egg if there is no further instruction of cooking it well. I am not that type of person who is strict or delicate about this so I just had what was served. Aside from the texture, I don't really think there is much difference.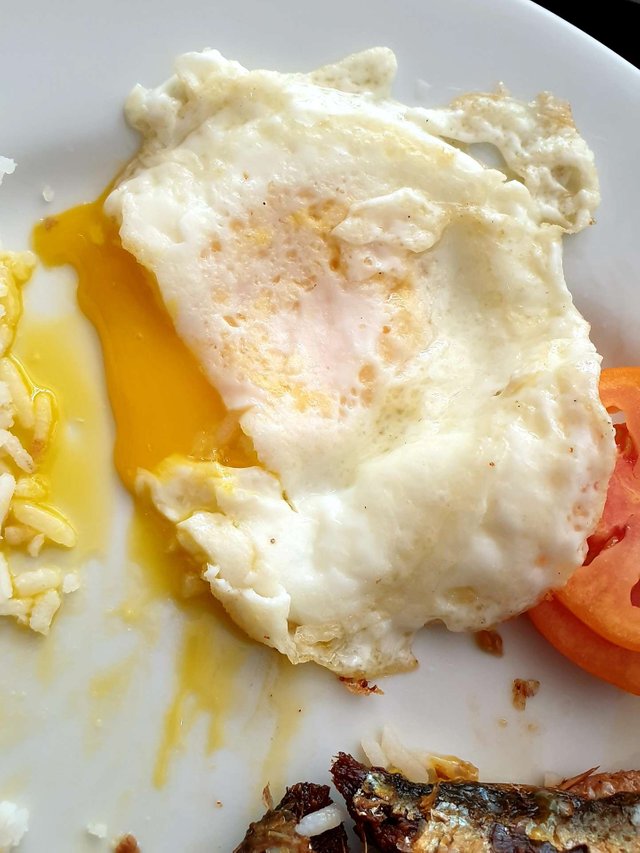 Before from my plate was served, they served this condiment of vinegar blended with other spices. I asked how spicy it is and the crew said, "just right." I wonder how "just right" is measured but with tuyo, vinegar is it pair for me. Very salty as it is, I still want to dip into vinegar so I poured into a saucer. It was not that spicy after all. It was just the right kick. I enjoyed its blend and something new taste on the tuyo.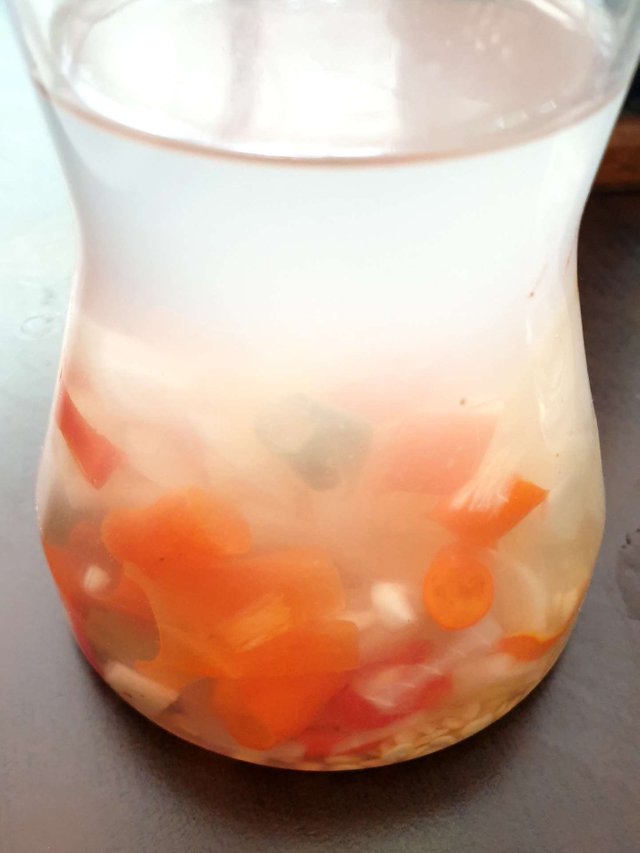 I was about half way through my meal when people started to leave. And every time a table is vacated, the crew was quick to immediately take over and clean the tables. That was a very good business mindset because with limited tables they have, those should be as busy as things can be.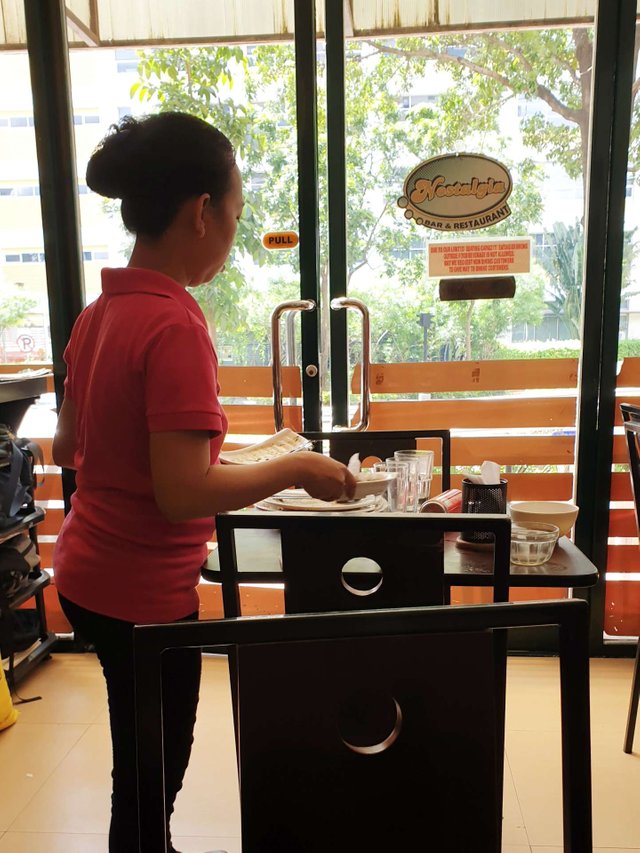 I asked the crew about what time they open up and she said they run 24 hours except on Sundays.
"So how is your operation on Sundays?"
"We close,ma'am, at 5:00 PM on Satuday and resume at 5:00 AM on Monday.
Cool. So I can have my silog anytime specially when I really have to get oit of the house really early.
I'll be back!
Nostalgia
GF Studio One Condominium
Civic Drive
Northgate, Alabang
Muntinlupa City
Metto Manila
Philippines
---
Restaurant Information

Nostalgia



Northgate Cyberzone, Filinvest Avenue, Alabang, Muntinlupa City, 1780 Metro Manila, Philippines
---
Happy breakfast tuyo!
This post participated in the Tasteem contest Best breakfast