Exploring Cebu through chorizo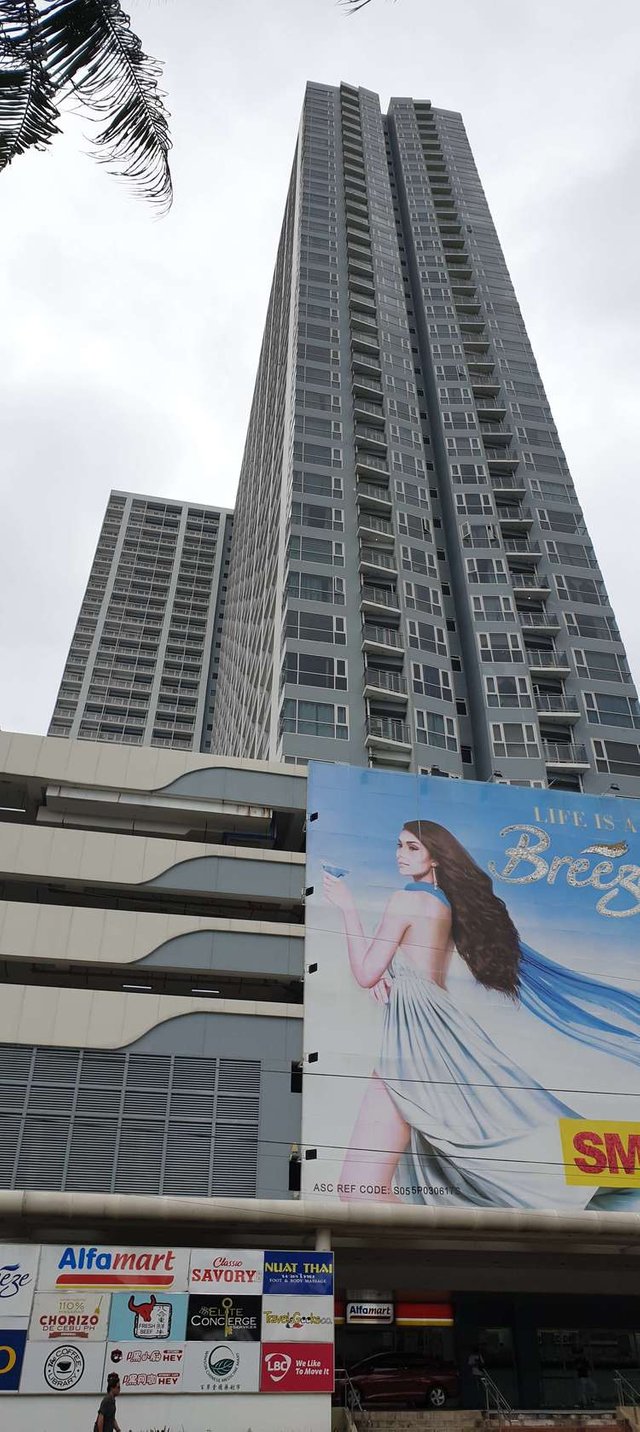 It was December 2018 when I last visited the condominium unit that was entrusted to me when I turned it over to the tenant. The owner was saying that I visit and check it every month but I had my "excuses" traveling to this place. This September, I thought it was already a long time so I went to visit the tenants and check the unit.
The first thing that I noticed when I dropped off in front of Tower 1 is the billboard area in front of the building. There were many vacant slots before. Now all slots are occupied. One thing that wasn't there was that Chorizo de Cebu PH.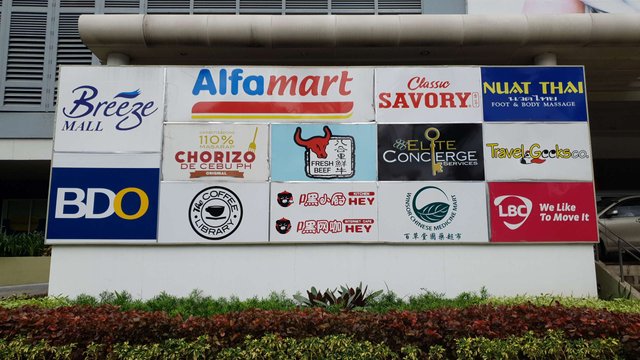 I know chorizo but not its origin so I wondered why our Cebu City is appended to the name of the restaurant.
Chorizo (/tʃəˈriːzoʊ, -soʊ/, from Spanish [tʃoˈɾiθo]) or chouriço (from Portuguese [ʃo(w)ˈɾisu]) is a type of pork sausage. Traditionally, it uses natural casings made from intestines, a method used since Roman times.
There. Chorizo is not an original Filipino dish. I guess that is why Cebu is in the name of the restaurant as they could have prepared their own chorizo version.
It was a lazy Sunday when I woke up late and got out without having my breakfast first. Now it is past noon time and my tummy is complaining. Time for brunch!
The restaurant was empty when I passes by. That is no surprise as I have observed in other restaurants in the building. It looks like majority of the residents cook their own food.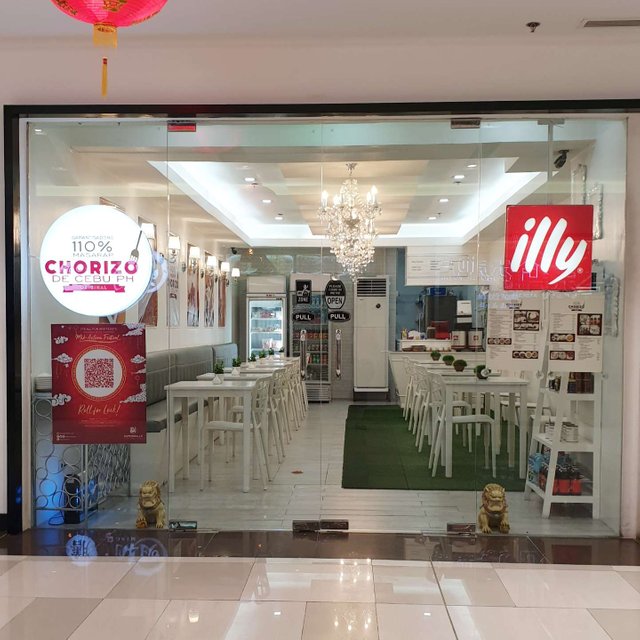 I got inside and took the first table to the left. The crew behind the counter immediately came with the menu. They have a fairly long list of breakfast options! And guess what? Those are available all day long and not just in the morning. Cool!
I was in a chorizo restaurant but with all the options, it was hard to decide. Anyway, I got curious about the Angus beef. A Filipino restaurant with its own version of Spanish chorizo and Scottish beef. Let's try Angus beef tapa rice meal. Tapa means dried meat.
I laughed at the menu with the more expensive spicy version of Angus beef tapa rice meal. What's with the spice? I asked the crew and he just smiled.
I placed my order of the original version of the rice meal and started taking photo of the menu. When the crew noted that, he said they have a brochure version if I want one.
"Ah, okay" I said just to grant his intention of providing one. That was a good customer service and marketibg technique at the same time. The brochure can reach other possible customers once I bring it out.
He left and came back with the brochure. It is exactly the same as the menu content except that it is much smaller and not laminated.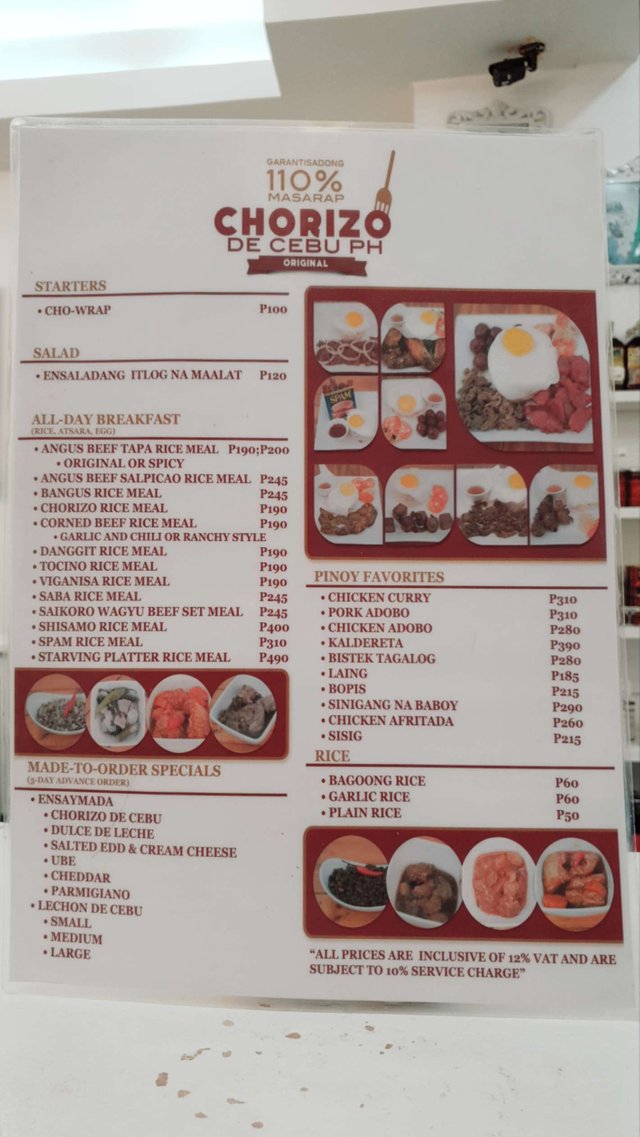 When the crew retreated to the counter and inside to which I presume is the kitchen, I started looking around and taking shots.
I did not realize about these photos on window-style frames until I got closer to each of them.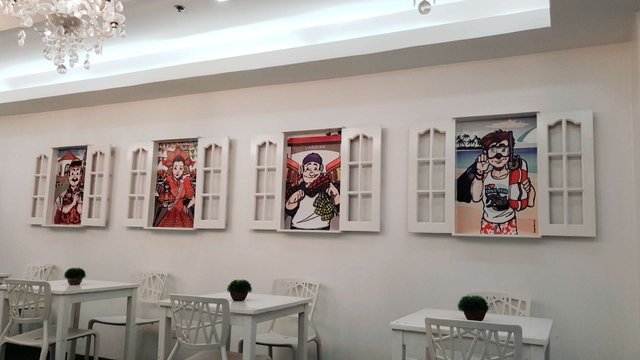 This photo is a portrait of a foreigner taking photos of Cebu with that "I love Cebu" signage in the background.
Cebu is one of the popular tourist destinations in the Philippines. It has many beautiful tourist spots to offer to its visitors. Magellan's cross, Bantayan Island, Simala Church and Camotes Island are just few of them.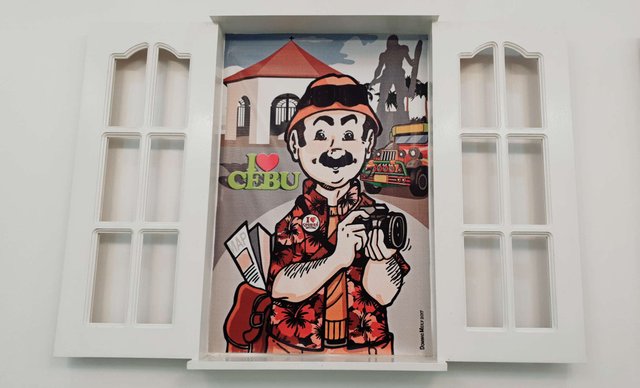 Sinulog is the most popular festival in Cebu. It is being swamped by many tourists every year, locals and foreigners alike. It is a traditional celebration every thrid Sunday of January to honor the Santo Niño (The Child Jesus), patron saint of Cebu. The Sinulog Queen is holding the Santo Niño figurine on the photo.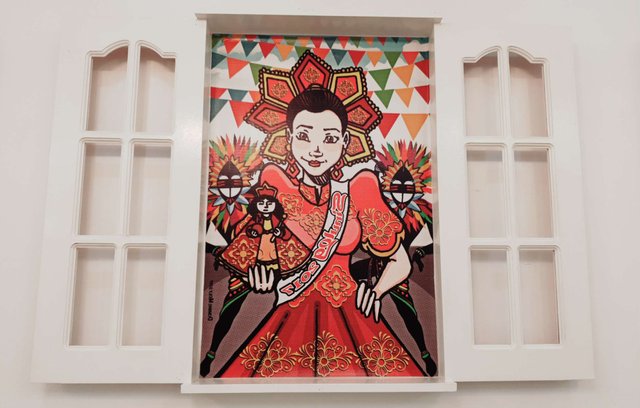 I did not know what Larsian is in regards to Cebu City until I saw this photo. It made me search for Larsian and found out that the complete name is Larsian sa Fuente. It is a food court packed with locals and foreigners alike to experience street foods specially barbecues.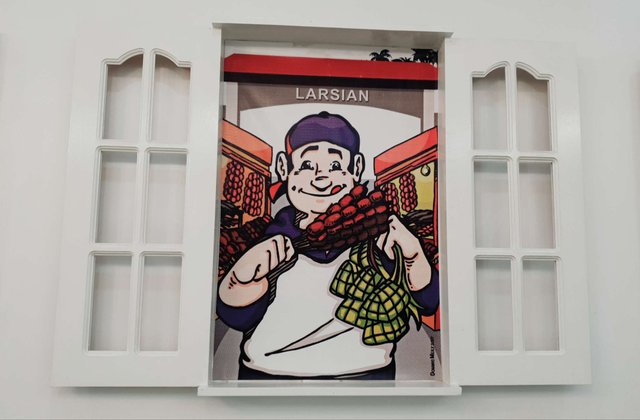 Watch this video for more about Larsian sa Fuente.
One destination that I did not mention above is Oslob. It is a small town in Cebu where visitors can swim with whale sharks.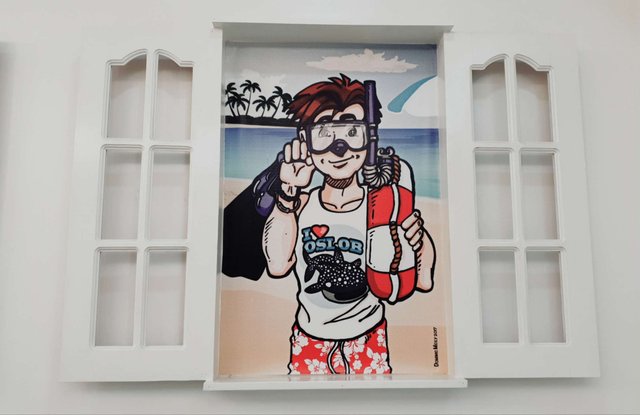 I faced the restaurant from the doorway after taking shots of the posters on the wall and realized how quiet the place is. Ah, I got a good timing. Sometimes I prefer quiet restaurants rather than compete with other diners in queue or services of the crew.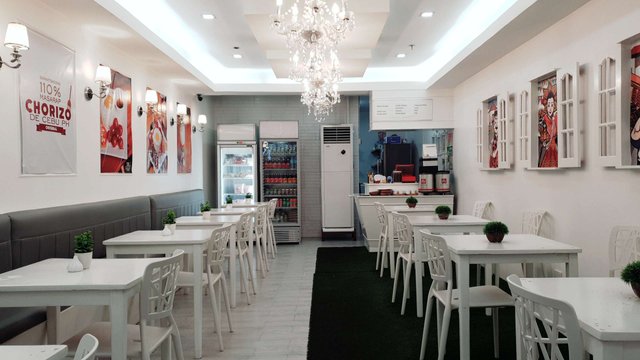 I went back to my table and waited for a while. The crew came with my order and served them well in front of me. Yuummm... my tummy can't wait!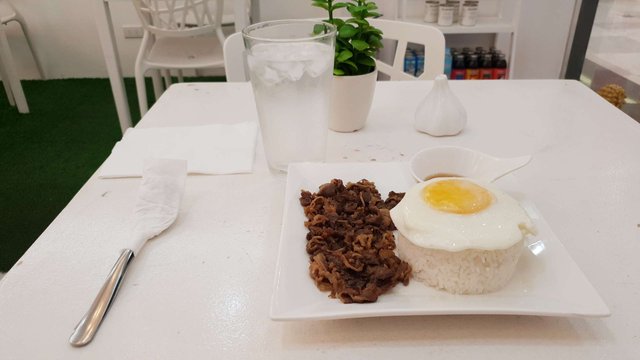 I was not expecting the beef to be shredded but looks like it. I thought shredded and dried meat would make it hard and stiff because drying will be so easy with thin and small slices. However, I was wrong. The beef was so tender and even juicy. It was not something that was just dried and fried but seemed marinated. Whatever they used to marinate it, it's perfect!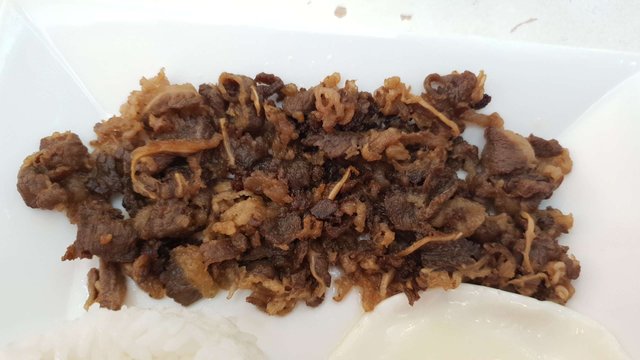 Then the sauce. I first frowned at it thinking that it is gravy. Gravy for dried beef? I dipped the tip of the spoon and tasted it. I was wrong. It was not gravy. It is vinegar which tasted like it was locally fermented, or something like home-made, with garlic. I have seen vinegar prepared with garlic in other restaurants but never really tasted the garlic in it until this time. It gave additional kick to the vinegar and was really good with the dried beef. I wondered if I can prepare a condiment as good as this.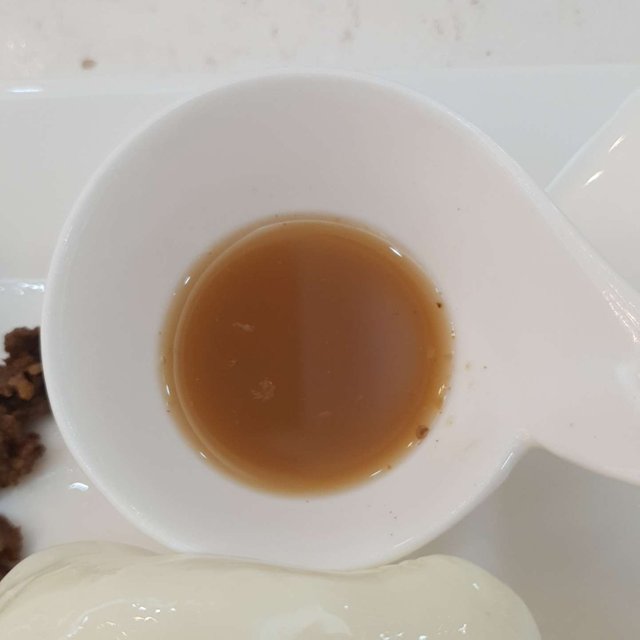 That was one good deal for brunch and a tour of Ceb. I am now ready to go up the building and meet the tenants.


Chorizo de Cebu PH
Breeze Mall
Ground Floor
Breeze Residences Tower 1
11 Lourdes Street
San Rafael, Brgy. 5
1300 Pasay City
Metro Manila
Philippines
---
Restaurant Information

Chorizo de Cebu PH



Roxas Blvd, Pasay, Metro Manila, Philippines
---
Exploring Cebu through chorizo
This post participated in the Tasteem contest Best breakfast