Samurai BBQ - Japan BBQ restaurant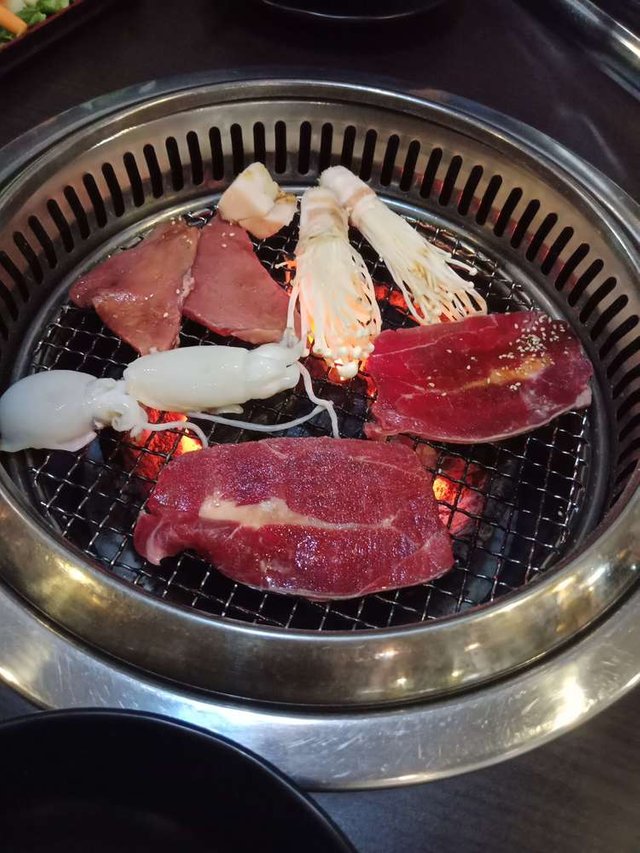 This restaurant I visited before Lunar new year when I came with my student, he is my old student and we still keep the connection even though I was not taught him 4 years.
This meal is planned when I know him to achieve good students in this semester.
We select the Samurai restaurant because this restaurant has one branch near his house and had good reviews from other customers.
The Space
You will see the cherry blossom tree next to the door when you come inside and space was decorated follow Japanese architecture, each table will separate by the bulkhead, make the private space for the customer. The main colour is black but you do not feel cramped at here.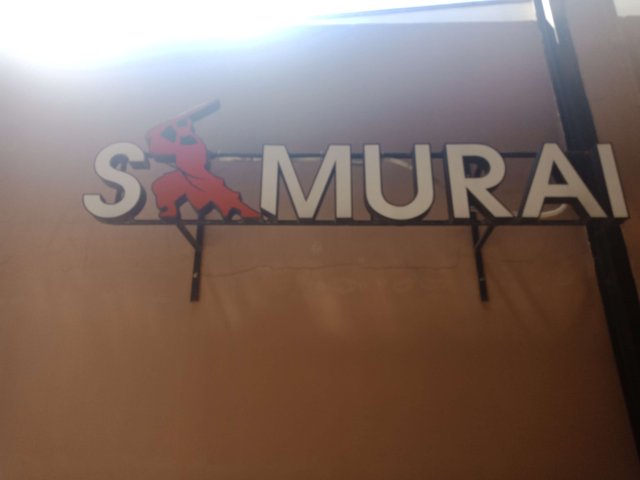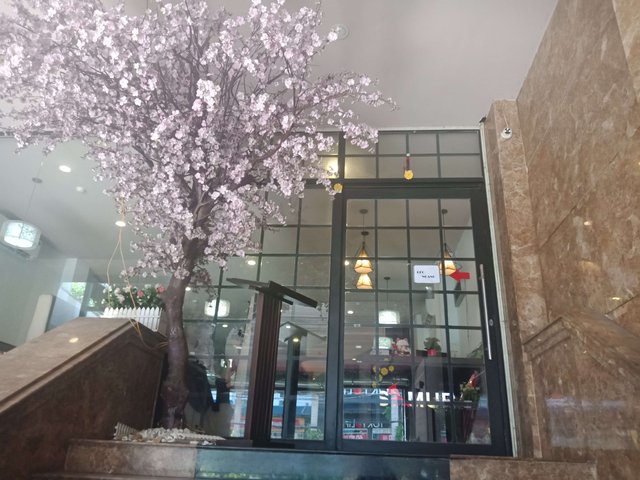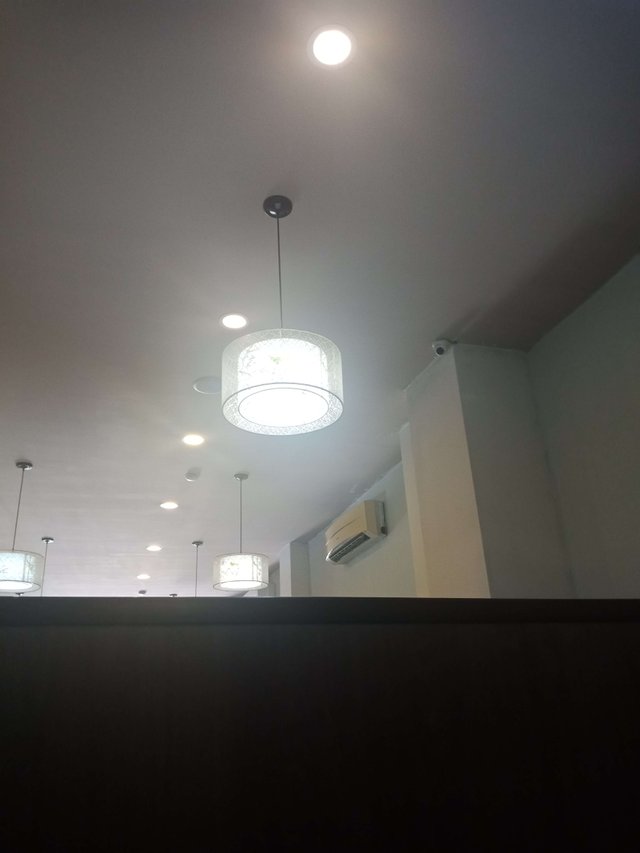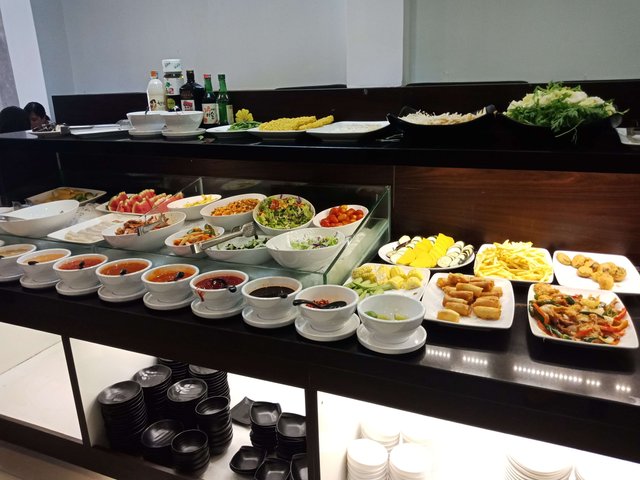 The Menu and The Food.
Base on the combo you select, you will be served the food corresponding.
When you come to Samurai restaurant for the first time, the staff will be introduced the combo of the restaurant include beef, seafood, pork and chicken... And we ordered this combo because it's the first time we come here.
But you shouldn't like us, the combo may not have all the food you like so you should select the food from the menu.
The menu so detail and include description image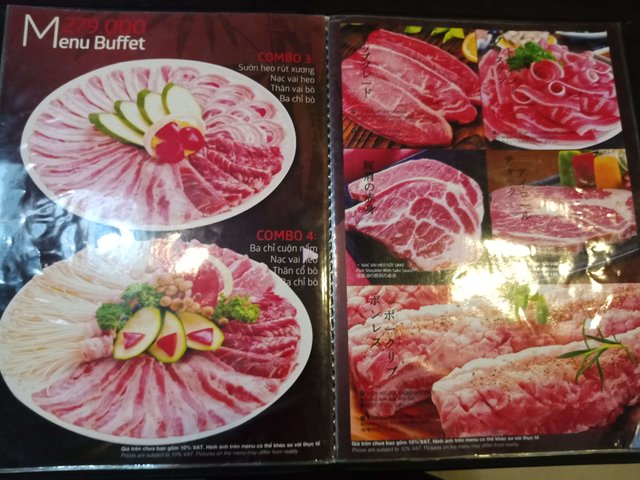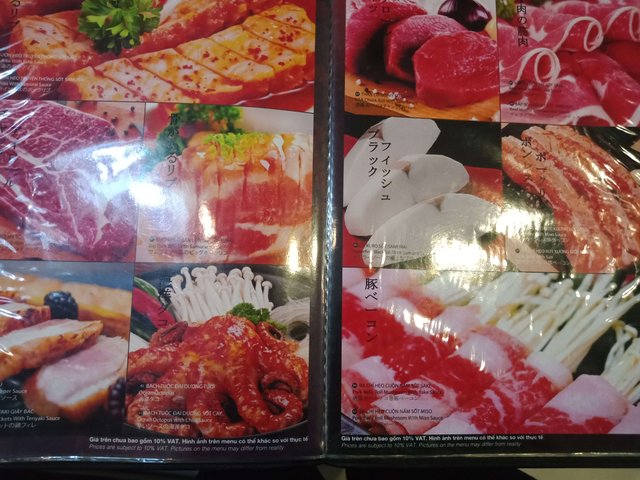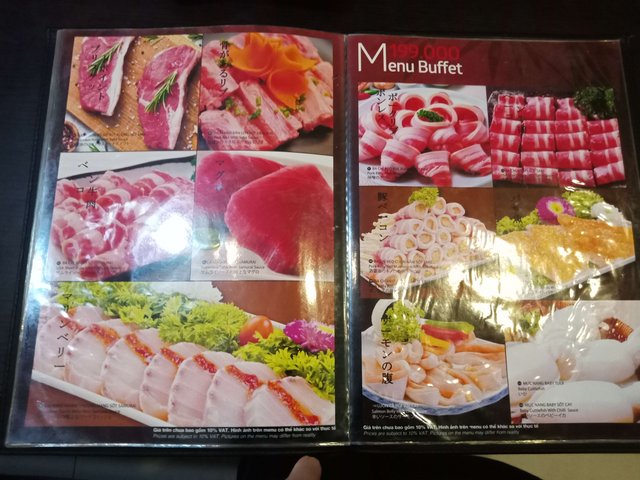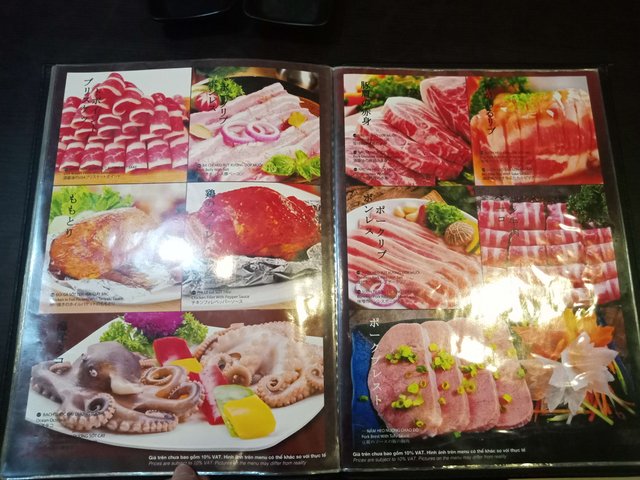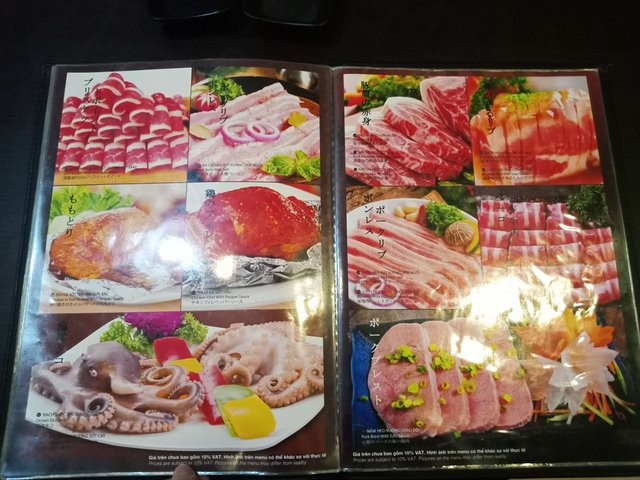 The staff only serve the meat from the menu and you must come to the shelf take the vegetable and make the sauces, you can take the sauces follow your favorite or take available sauces.
Eat BBQ, you can not miss the gas drink, I select Sprite and my student selects coca-cola, it helps the digestion better.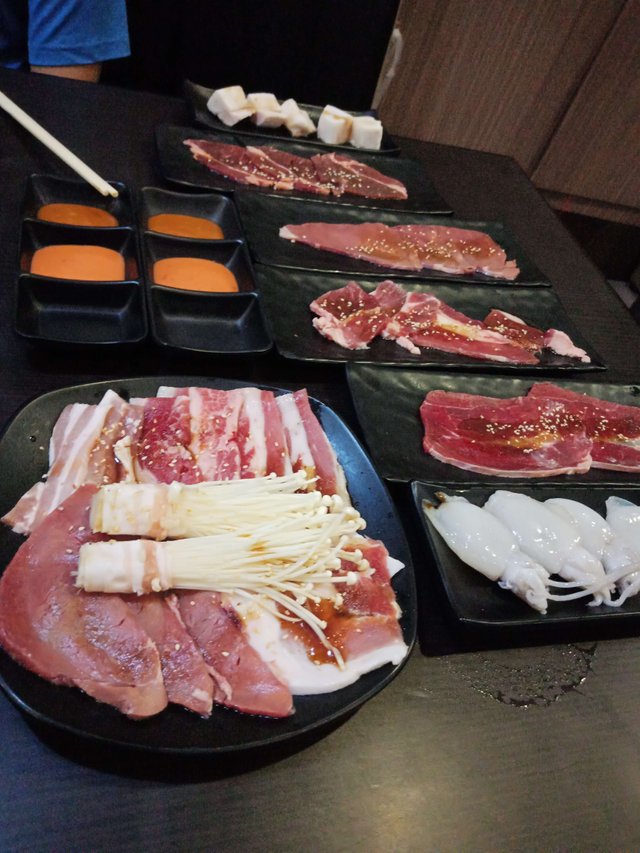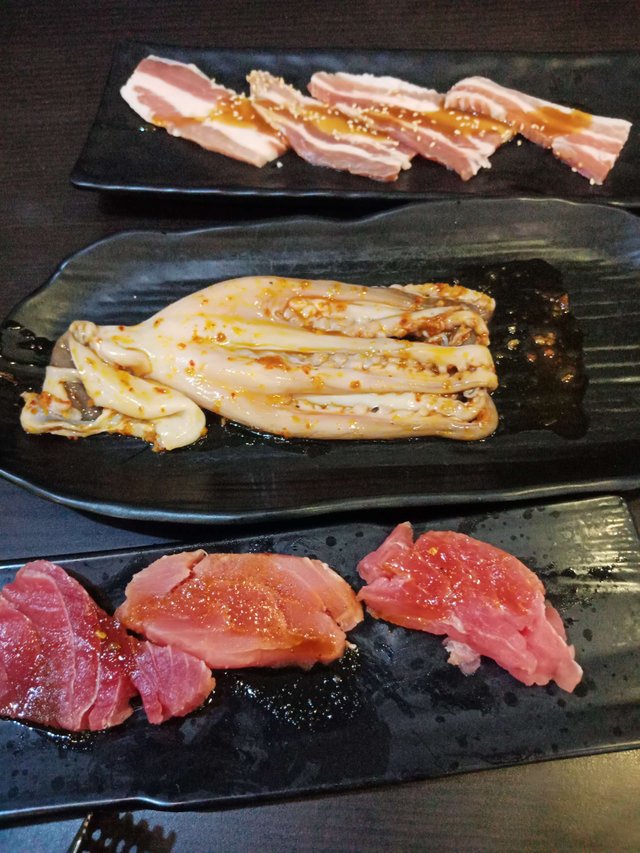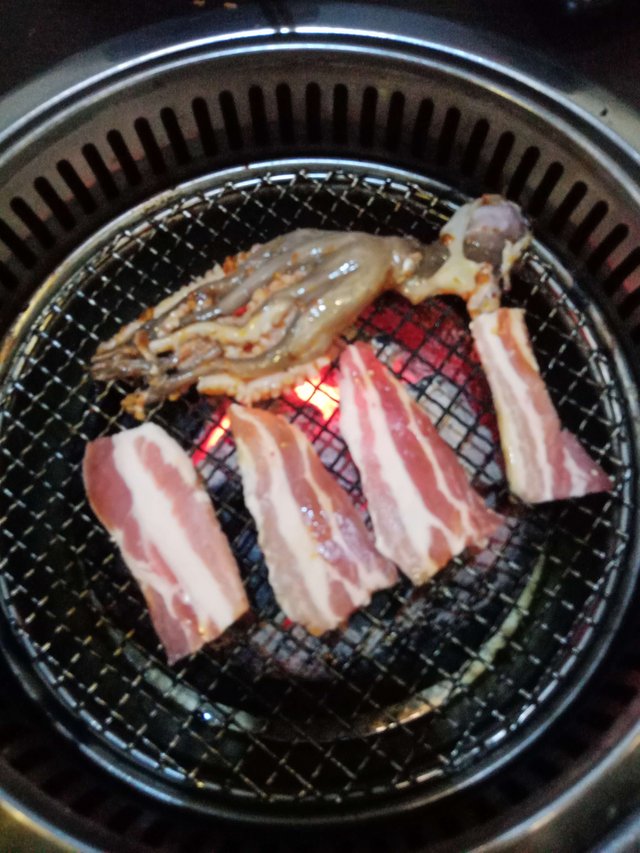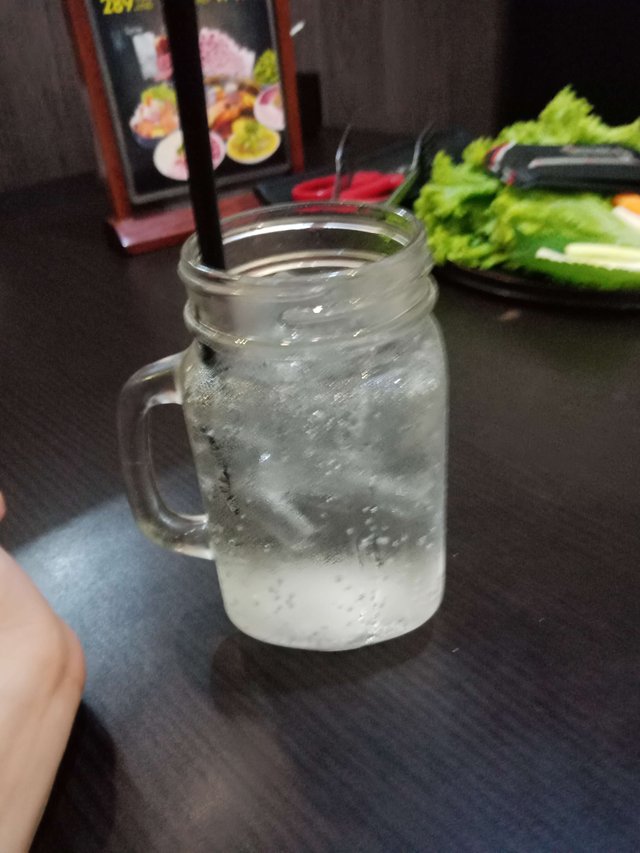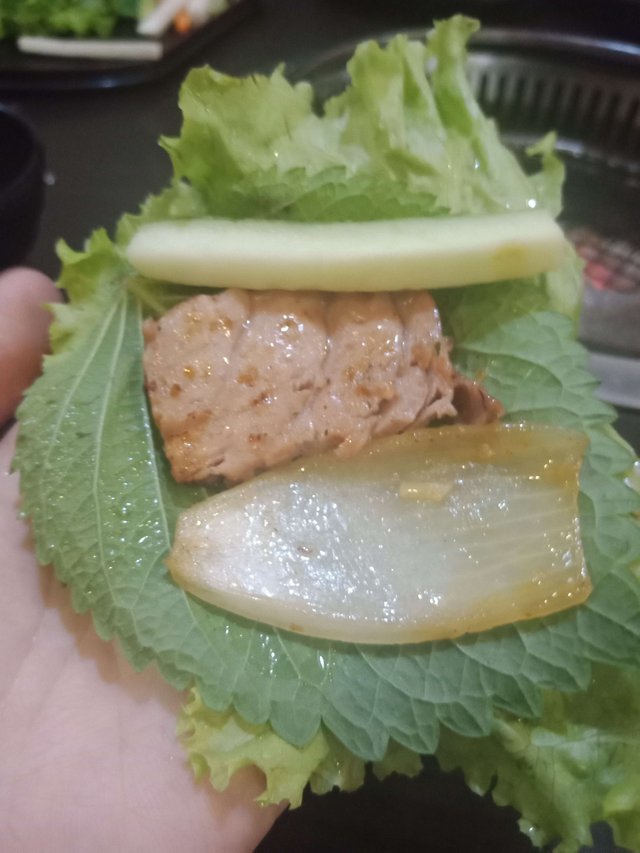 The taste not bad, I'm very satisfied with the meal, special the taste of sauces very well, not too salty and fragrant
The Price and Service
The price base on your combo you select, and the price does not include the price of the drinks and VAT, so when you pay the money you must pay for 2 prices of its. But the price not too much for all, about 250,000 VND for one person (~11$/person).
The staff service not good a little bit because they serve quite slow and I must ask the 2 times for serves the food.
I rate 7.5 points for the Samurai restaurant. And big note if you go to Samurai, you shouldn't go at the weekend, crowded customer make low-quality service.
I think I will try the Samurai BBQ at another branch and will review to you on the nexxt post.
---
Thank you for reading




@rachelssi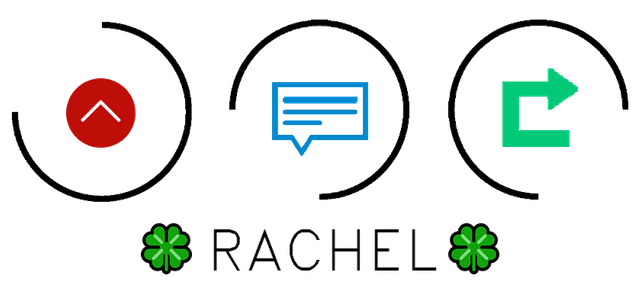 ---
---
Restaurant Information

Samurai BBQ Au Co



756A Âu Cơ, Phường 13, Tân Bình, Hồ Chí Minh, Vietnam
---
Samurai BBQ - Japan BBQ restaurant
This post participated in the Tasteem contest BBQ & Burgers