Fried chicken - My favorite street food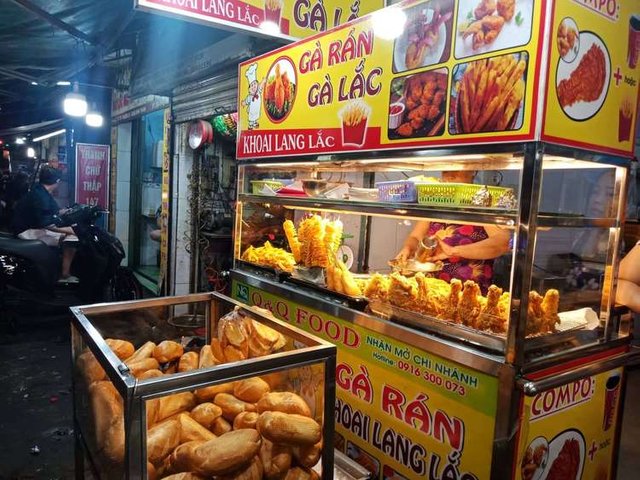 remind street food, we can not talk about fried chicken, a normal street food not only famous in Vietnam but also famous in many countries.
Have many ways to fry chicken like fried chicken with powder, fried chicken with cheese or only original fried chicken. Today I want to introduce a small shop sale fried chicken with powder, besides fried chicken, they also sell fried sweet potato, potato and bread.
A small shop near my room even though small but the shelf is always full.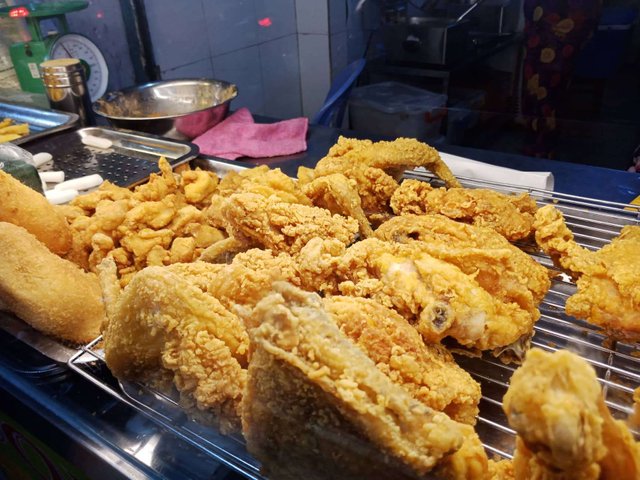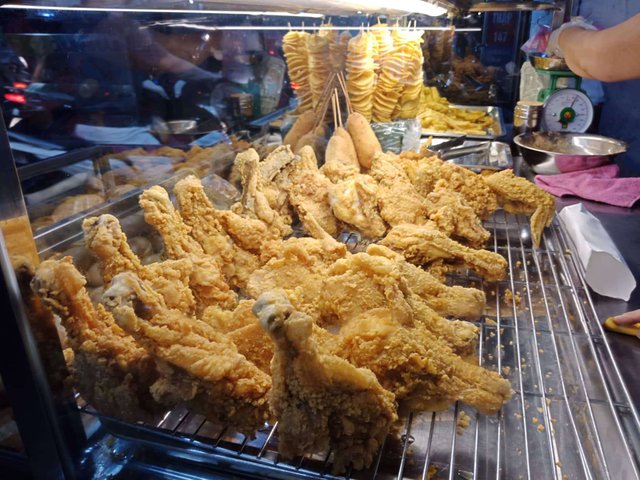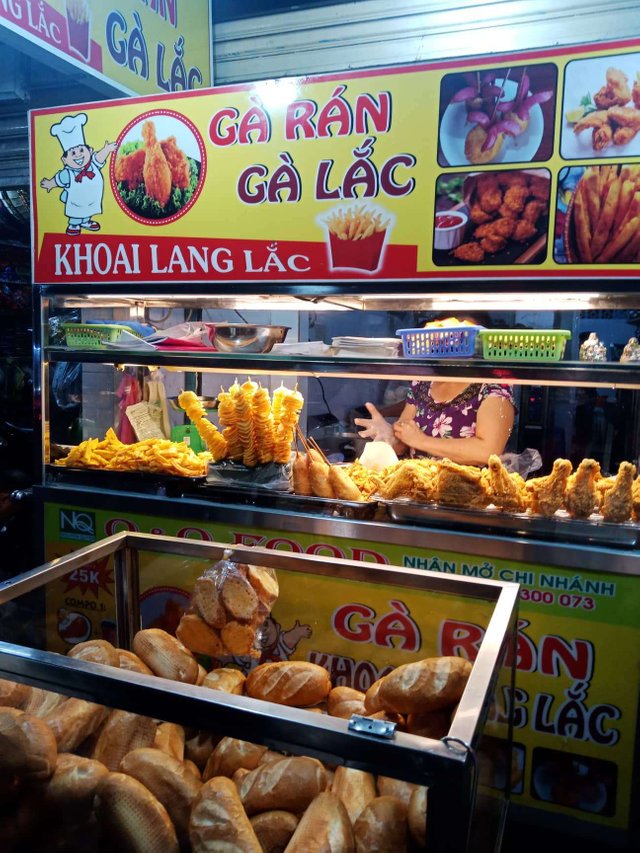 When you order chicken, potato or sweet potato, it's will be fried again to keep the dishes still hot, a small kitchen after the shelf.
At here, they sell follow the weight of food, a small weight measure use for scale the food, with each type of food have a different price.
The seller is weighing the food, after weighing the food will be fried before give to me.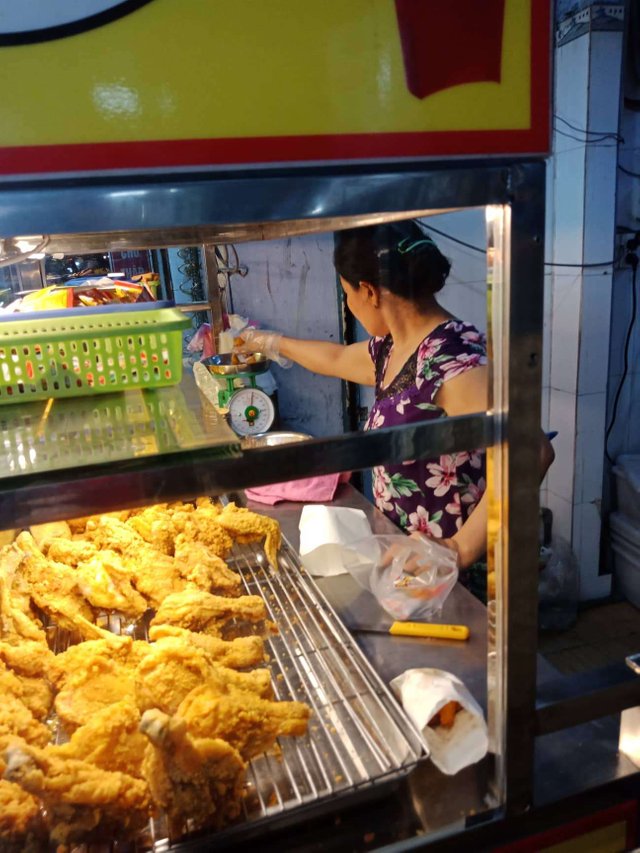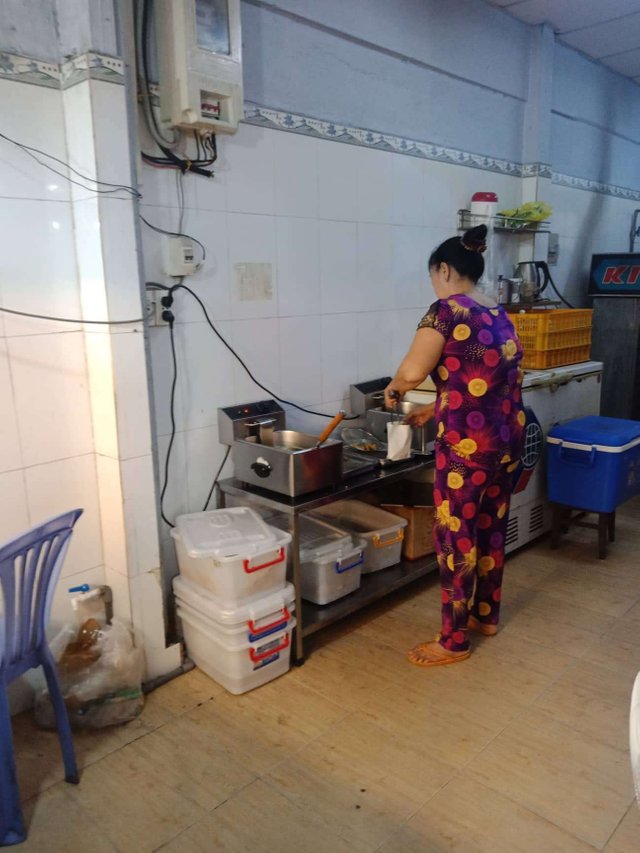 I selected for myself a fried chicken, but not a big piece of fried chicken, I buy nugget chicken with small pieces.
After 5 minutes the seller gives me fried chicken and the price of this part very cheap, only 15,000 VND (about 0,7$).
I like chicken nugget than chicken pieces because I do not need touch to the chicken pieces when to eat =))), and the taste of chicken nugget is so great, so soft inside and the cover powder so crispy.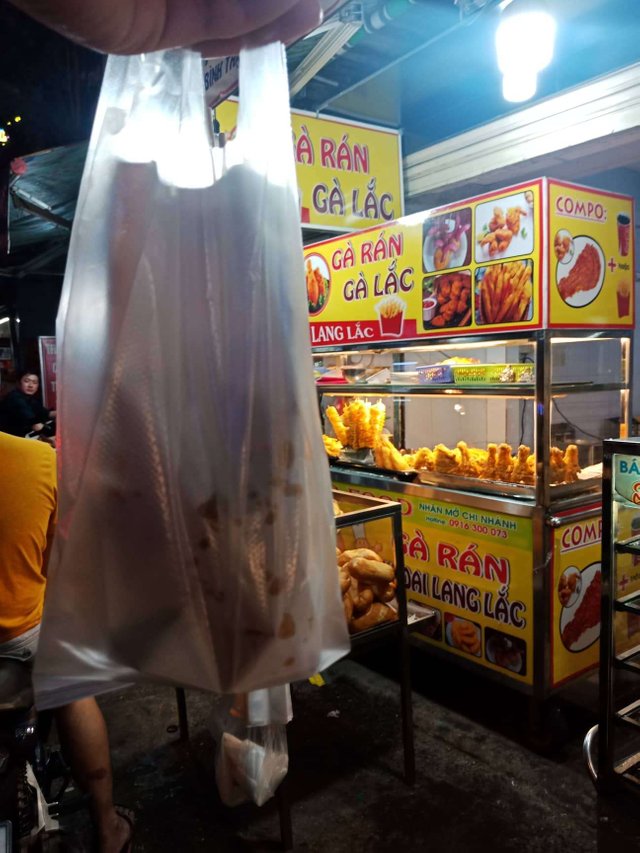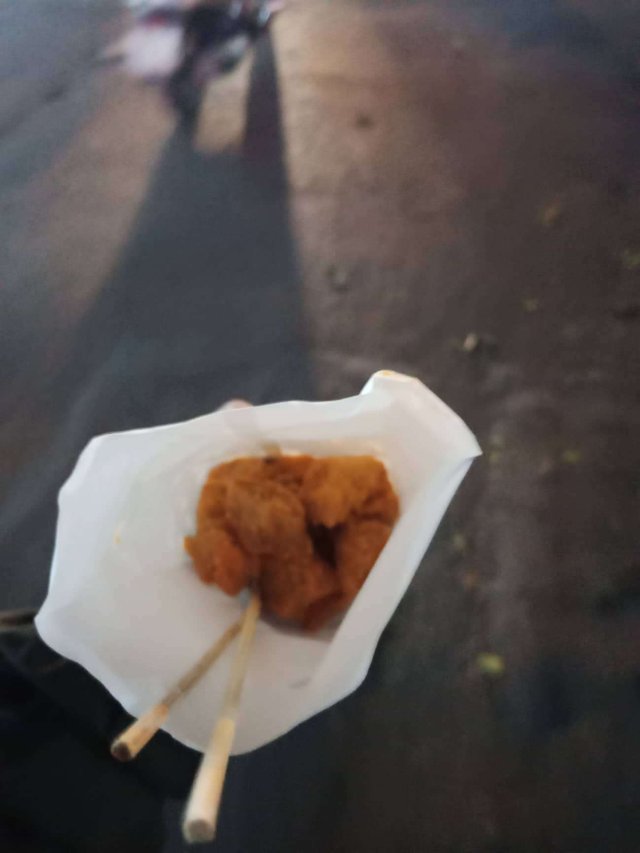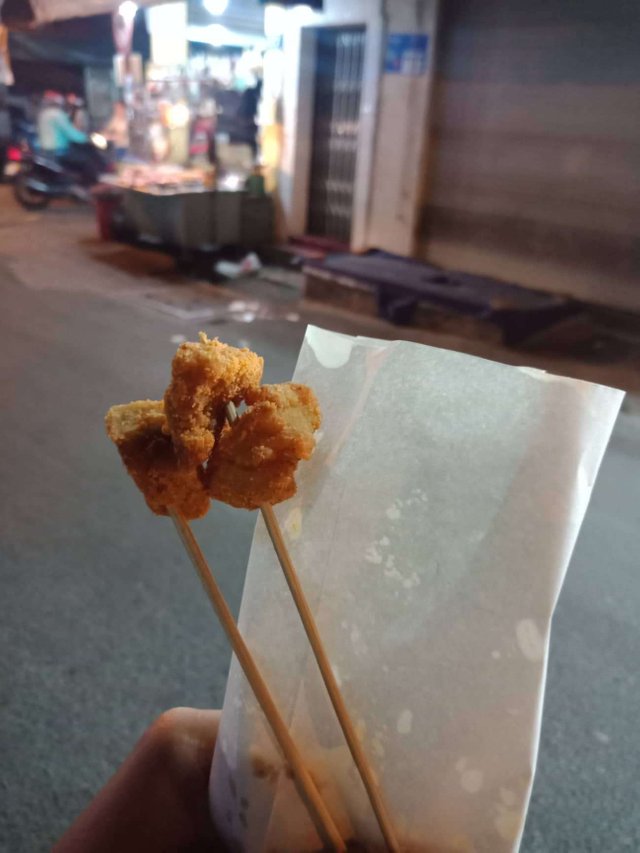 Do you like chicken nugget like me??? I very like fried chicken, all of fried chicken but special like chicken nugget.
I hope you will have a good day after read my post and enjoy your meal.
---
Thank you for reading




@rachelssi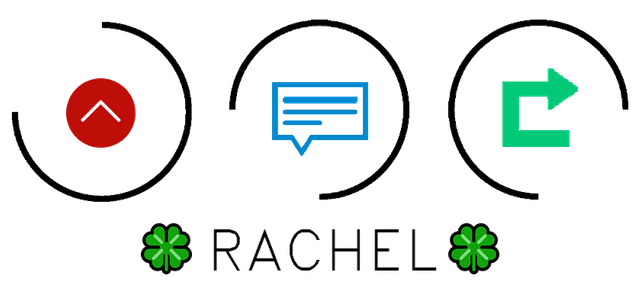 ---
---
Restaurant Information

Q & Q FOOD



147 Đường Ngô Tất Tố, Phường 22, Bình Thạnh, Hồ Chí Minh, Vietnam
---
Fried chicken - My favorite street food
This post participated in the Tasteem contest Street Food