Stonyhurst, St Marys Hall - A Tasteem Review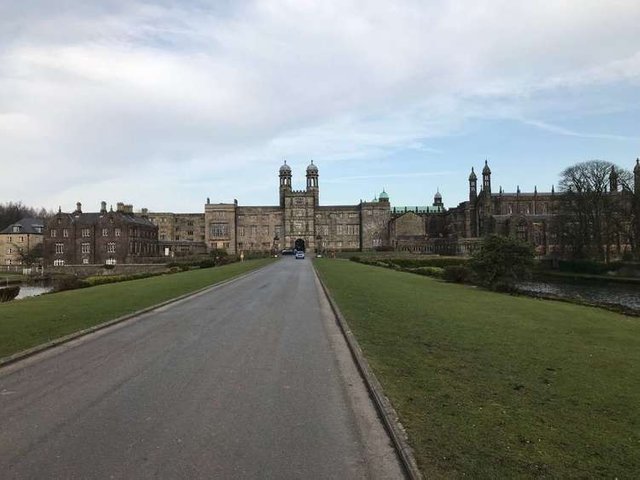 It's not often that you get to feast in a 16th century college that now acts as a boarding school for the sons and daughters of predominately rich parents.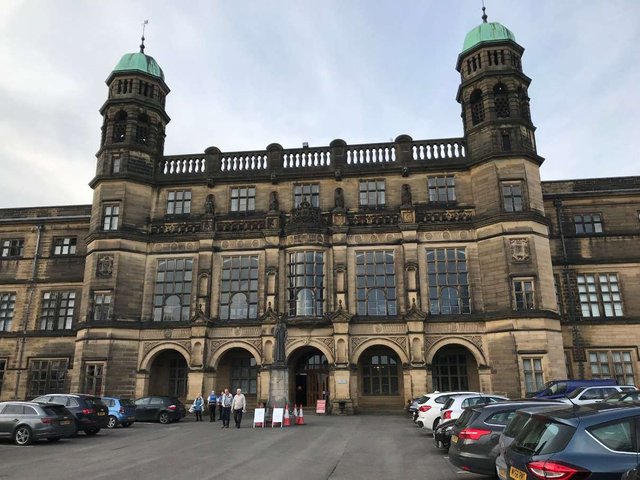 I have been reliably informed that most of the students at Stonyhurst College are from Europe or the Far East.
We went along to browse around an Antiques fair and ended up buying nothing other than lunch! (and we didnt pay £5 to get in either).
Stonyhurst and the surrounding area was the breeding ground for the famous J.R.R Tolkien's, 'Lord of the Rings'.
I suppose I'm fortunate living close to where he once lived and what inspired the famous trilogy.
I was more interested in the architecture of the buildings than of the overpriced nostalgic pieces of 'everything but the kitchen sink' that was on offer from middle class suited old salesmen.
Some photographs just must be taken.
St Mary's Hall was where we found the small café that does not usually exist. I know this as I quizzed the serving staff.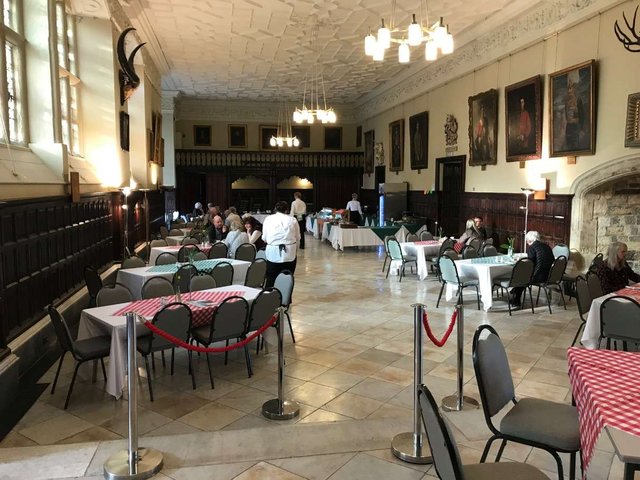 The only time you can visit this 'Cheap and Fabulous' café is when there is an event held; otherwise it's off limits to anyone but the students.
Fortunately, this is quite frequent, so other perspective 'foodies' can try again at a later date.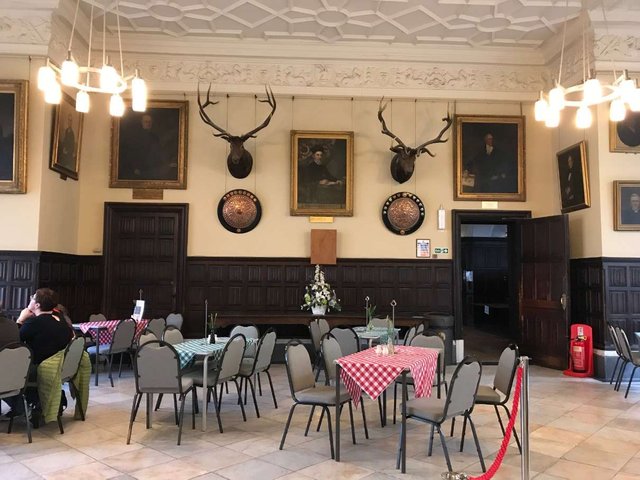 We sat amongst stained glass windows, huge paintings of people from the past and proud deer complete with antlers with a dose of taxidermy affixed to the walls.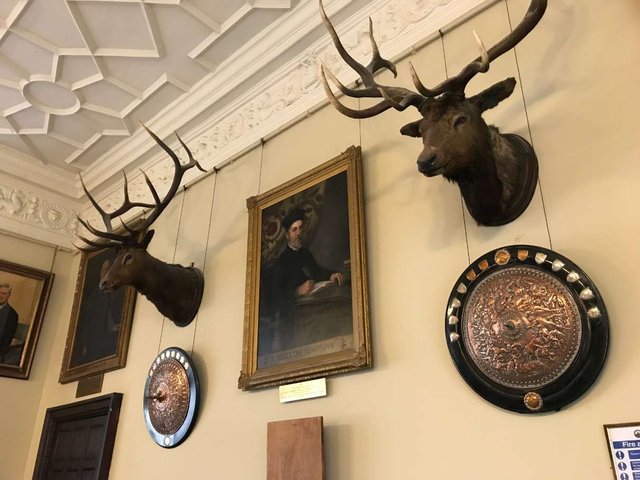 You might think this is a fine dining review considering the surroundings. In fact, it was more like school dinners. You need to remember this is a school and that's what they serve.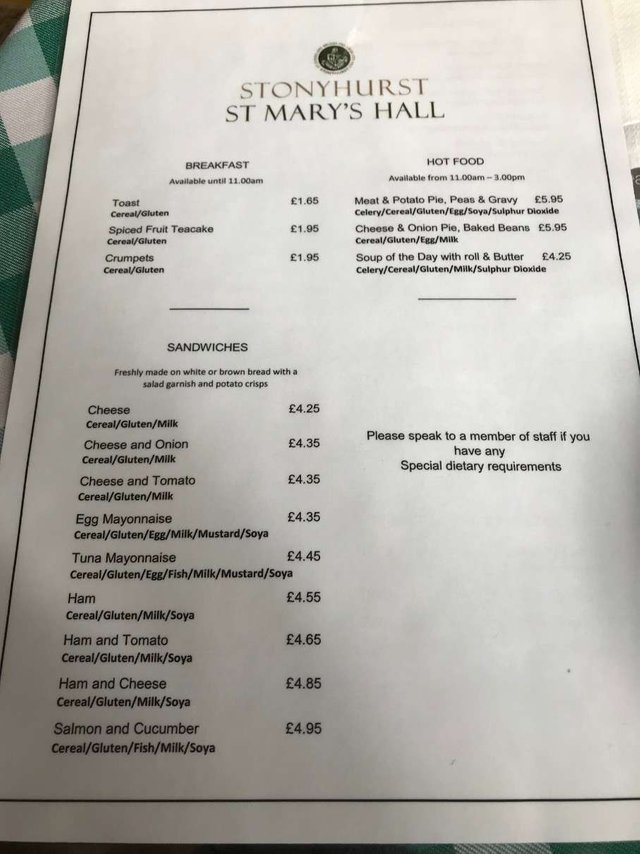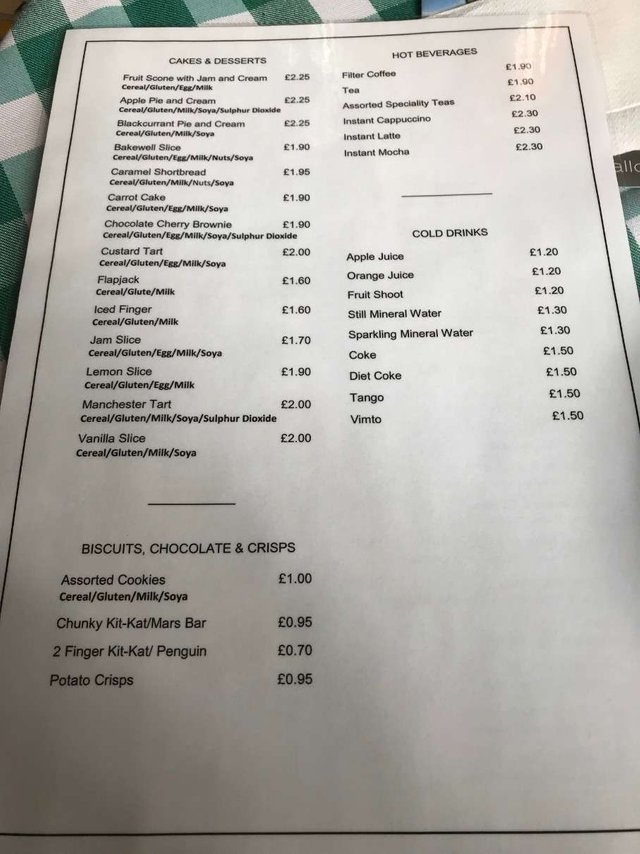 The menu was not extensive and consisted of Meat and Potato Pie, Peas and Gravy, Cheese and Onion Pie with Baked Beans or Soup of the day?
There were several other potential Antique buyers tucking into what looked like the Meat and Potato pie.
The trouble was all that green mushy stuff was all over it, yeuch!
My memories of the Cheese and Onion Pie from my schooldays are fond ones so it was that I ordered and @bingbabe following suit.
What we got was looked basic but tasted great. The Cheese and Onion pie was the gooey type that I remember only too well.
I'm sure it's extremely bad for you, but the best and tastiest things usually are.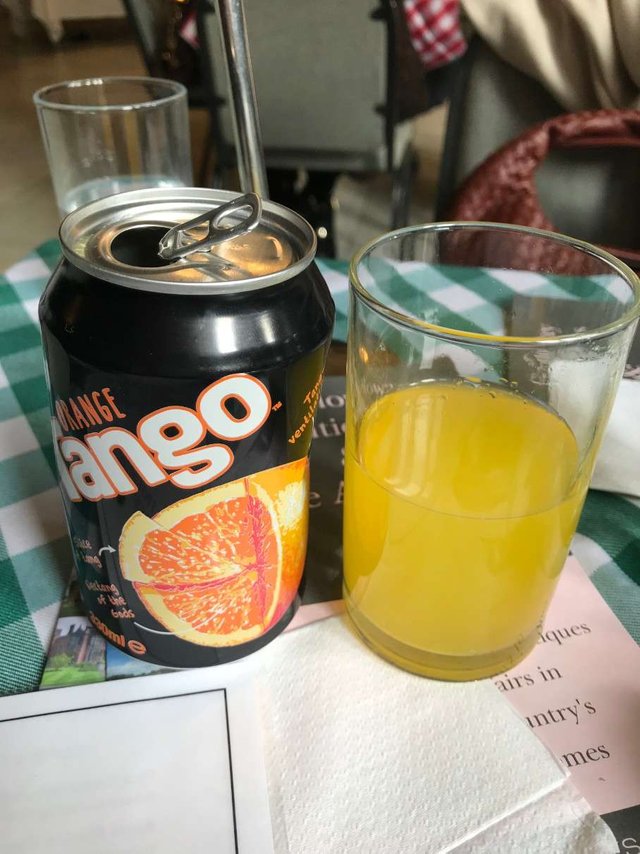 I felt Pie and Beans was a little strange in its combination, but it went down very well along with some cans of Tango.
We still felt a little hungry after the pie and so opted for a slice of Blackcurrant Pie and Cream at £2.25.
After sharing this lovely but very unhealthy dessert we were rather full.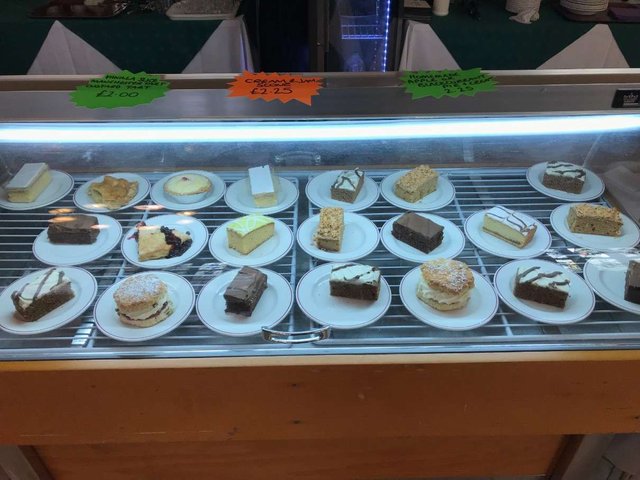 Total price for everything was just over £22. Not bad if its good, and it was!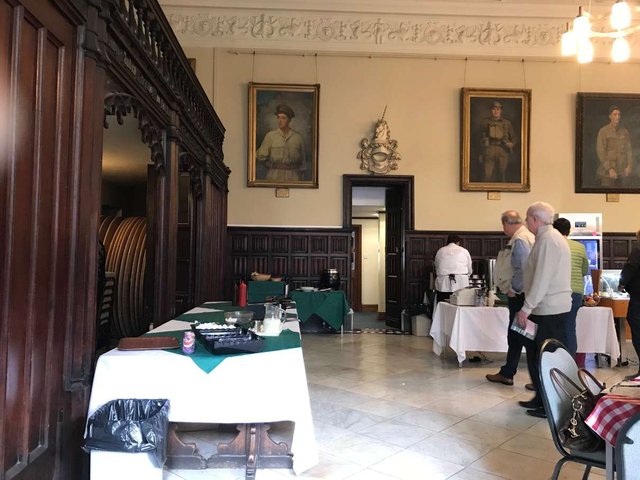 You can find café's in the most unlikely places sometimes. The menus had been created for this event only and the next ones may be different.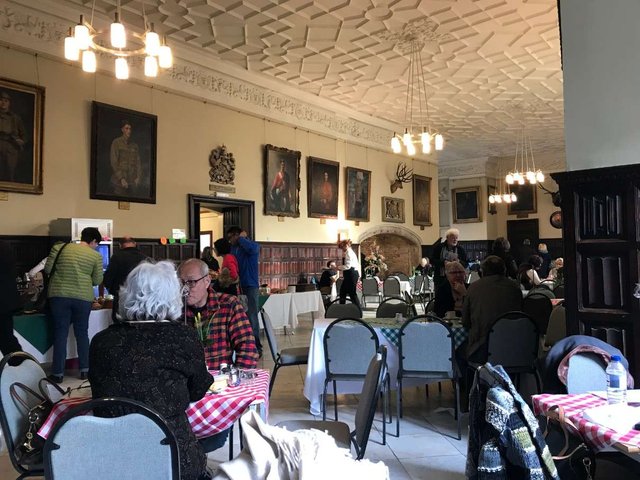 This is what is unique about the St Marys Hall café. It comes and then it goes. You need to get the food while it lasts.
---
Restaurant Information

Stonyhurst, St Marys Hall



Clitheroe BB7 9PU, UK
---
Stonyhurst, St Marys Hall - A Tasteem Review
This post participated in the Tasteem contest Cheap and Fabulous? Totally possible!