Chelsea's Story Book - If I Have Super Power *★,°*:.☆\( ̄▽ ̄)/$:*.°★*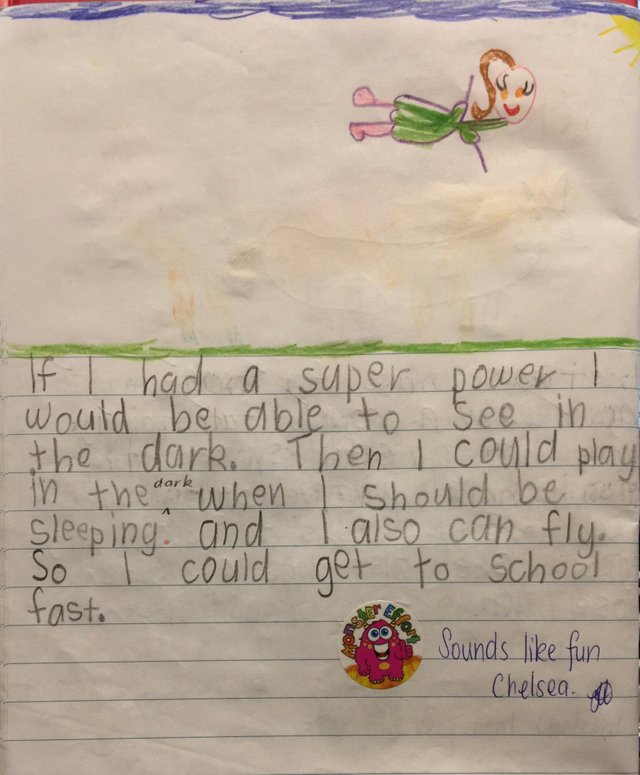 I am @chelsea.bear and I am 6 years old.
If I had a super power I would be able to see in the dark.
Then I could play in the dark when I should be sleeping.
And I also can fly.
So I could get to school fast.
★,°:.☆( ̄▽ ̄)/$:.°★