Chelsea's Story Book - The horse <(▰˘◡˘▰)>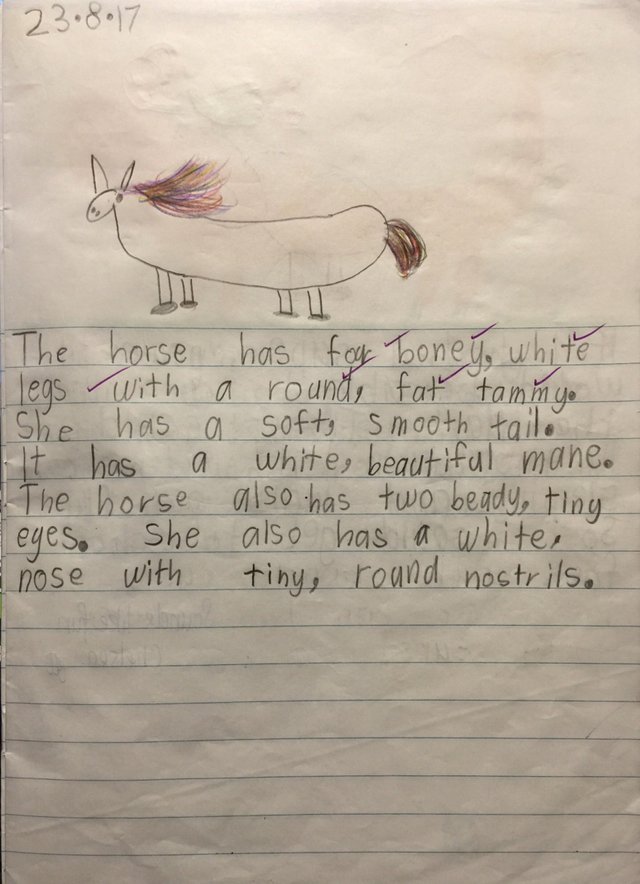 I am @chelsea.bear and I am 6 years old.
The horse has four boney, white legs with a round, fat tummy.
She has a soft, smooth tail.
It has a white, beautiful mane.
The horse also has two beady, tiny eyes.
She also has a white, nose with tiny, round nostrils.
<(▰˘◡˘▰)>