Let's Grow the @teamaustralia Account!!
Hey there Aussies!
I was chatting with @jackmiller the other night (which always seems to happen at times that I should be asleep rather than chatting on discord) and we got talking about the @teamaustralia account and what it could potentially be used for.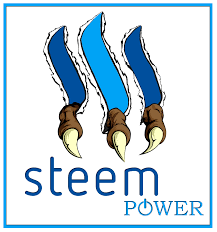 Growl!
This is an account that mainly just resteems Team Australia posts and upvotes our fellow Aussies within the Steemit community who use the teamaustralia tag.
We're starting to see some funds being raised for this account (@jackmiller and a couple of others donate periodically to the @teamaustralia account), and @ghoba_handicrafts uses the account for fundraising activities. But there is so much more that we could be doing with this account.
---
There is a lot of potential with this account however. For example:
If the account had some decent voting power, then the upvotes that it dishes out could be worth something and provide much better support for turning our little Aussie planktons and minnows into larger sea creatures.
The increased curation rewards the account could be used for donating to Aussie charities.
With the increased curation rewards the account could be used for funding Steemit meet-ups (even funding the first round of drinks could be sufficient encouragement for Steemit users to get together).
Plankton Evolve!!
And if we think longer term, imagine how amazing it would be to have a @teamaustralia account that generated enough to help fund a nationwide Steemit meet up for us Aussies?
---
So how do we build the @teamaustralia account to such grand levels? I'll tell you how!

I propose that to be a member of Team Australia, we require that all Aussies create at least one Team Australia post per month and the SBD raised from this monthly post is transferred to the @teamaustralia account. This SBD will then be converted to Steem Power to gradually build on the accounts voting power and generation of curation rewards.
We have a fantastic number of Team Australia members now, and that number is growing every day. What we're not seeing however is a high level of interaction within our little community. We all know the key players, we're the regulars in discord and the ones that do silly things such as have Steemit Beer Sleeves made etc.
So by requiring that all members contribute to growing the @teamaustralia account, we'll also be making sure that members of Team Australia actually contribute to our community and regularly engage with it. It's a WIN WIN.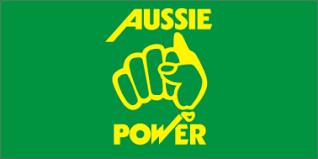 AUSSIE POWER!!
---
There's a few questions that pop up with this:
What is a Team Australia post or a post written specifically for Team Australia?

There's no real guidance on this however In my opinion, these posts should simply be about Australia, life in Australia and/ or about the Aussie Steemit community and what we get up to.
Who will monitor that all members are posting at least monthly to support the @teamaustralia account?

Well, I can help with this but it's not a small job. We'd need a few volunteers to get involved and help monitor our fellow Aussies to ensure they are keeping up their Team Australia posts. It's a fairly simple process to monitor so we'd really just need to have a few people doing weekly checks and reporting on any members that aren't lifting their weight.
How will we stop abuse of the @teamaustralia upvotes?

I don't have an answer to this right now but I'm sure there is a relatively simple solution to minimise abuse. And the most important thing right now is to actually get the @teamaustralia account into a position where its vote means something meaningful.
What do you think? Is this something we can get behind?
---
All SBD from this post will be donated to @teamaustralia to boost its STEEM POWER!!
---