Sunrise Beauty: Stopped On The Side Of The Road For These Snaps
The crisp morning air was rushing past my body as I rode my motorbike along the highway that would ultimately take me to work. It was early yesterday morning and the sun was just starting to pierce through the darkness as it always does. As I glanced to the West through an opening in the trees, I caught a glimpse of a picturesque combination of mist, sun and Australian landscape.
I'm lucky enough to see this kind of scenery every day but even I was spell bound by the display on show... so much so that I decided to take the next service road exit and ride back along it to that spot with the single intention of taking some pictures for Steemit.
Now as we all know, pictures often spectacularly fail when it comes to capturing the essence of a moment and, I fear, these are no exception to that rule of thumb. Regardless, here we go..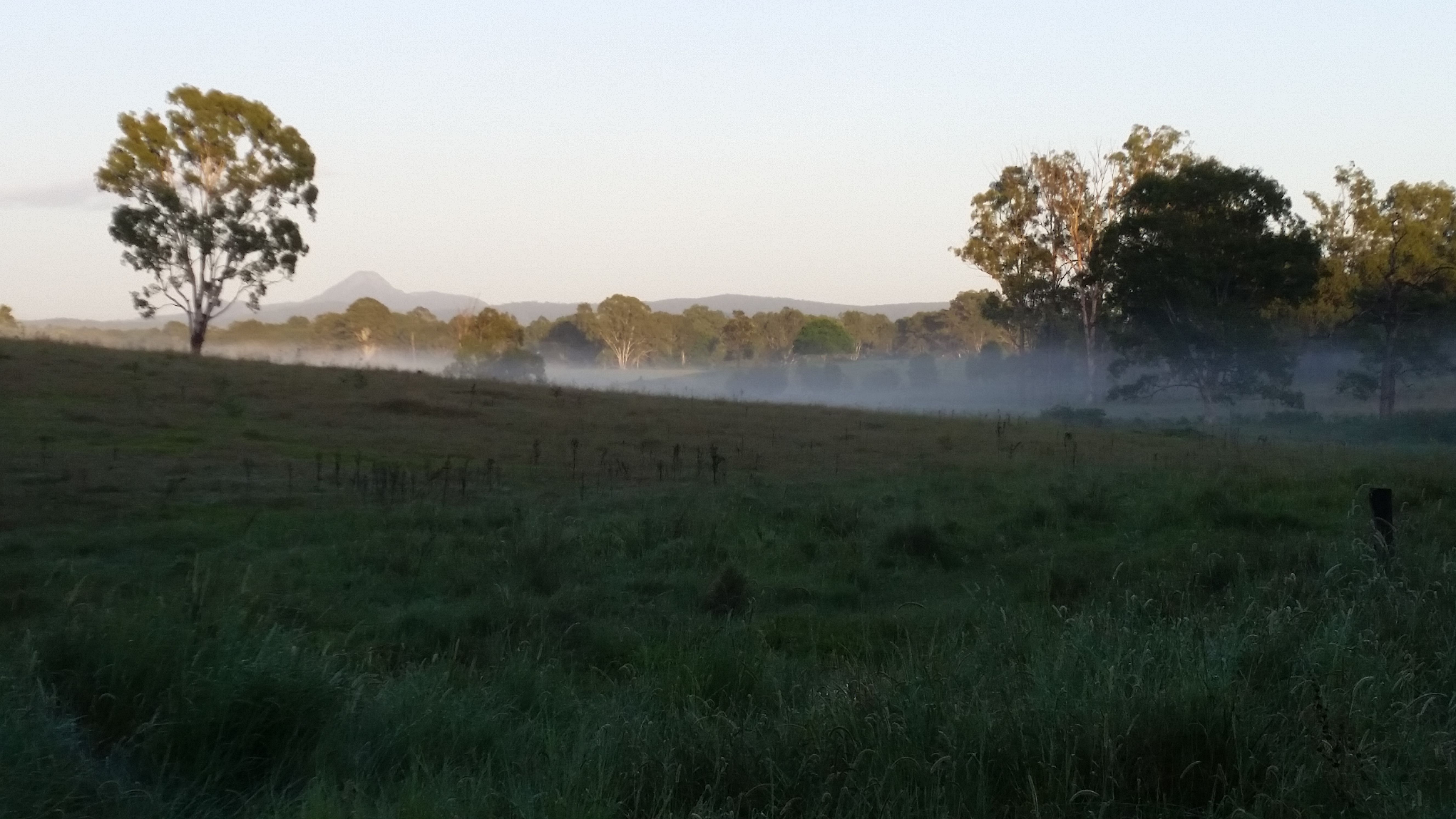 I love the way that the angle of the sun only illuminated the background, leaving the near field in comparative darkness. It provides a stage for distant mountain range that's such a feature of the Eastern states. That olive green colour evident in the treeline is so typical of Aussie flora that to me it's common. I'd wager that to others however, it's something out of the ordinary.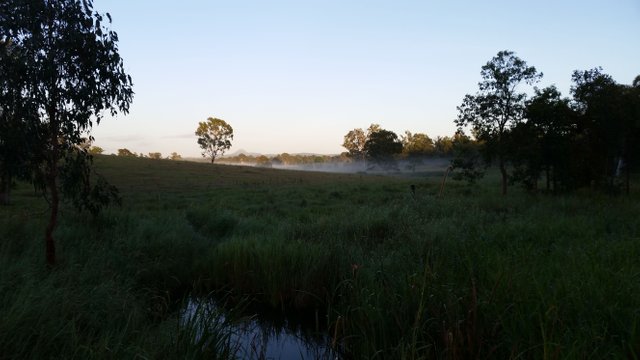 This particular rise in the landscape often catches my eye on my commute. For some reason I've always pictured building a house just down from the crest of the rise... if I owned the land that is. I've always found the roll of the land very inviting and a cottage (or in reality a prefabricated modular home with all the trimmings) would make for a lovely feeling of belonging and integration with the surrounding country.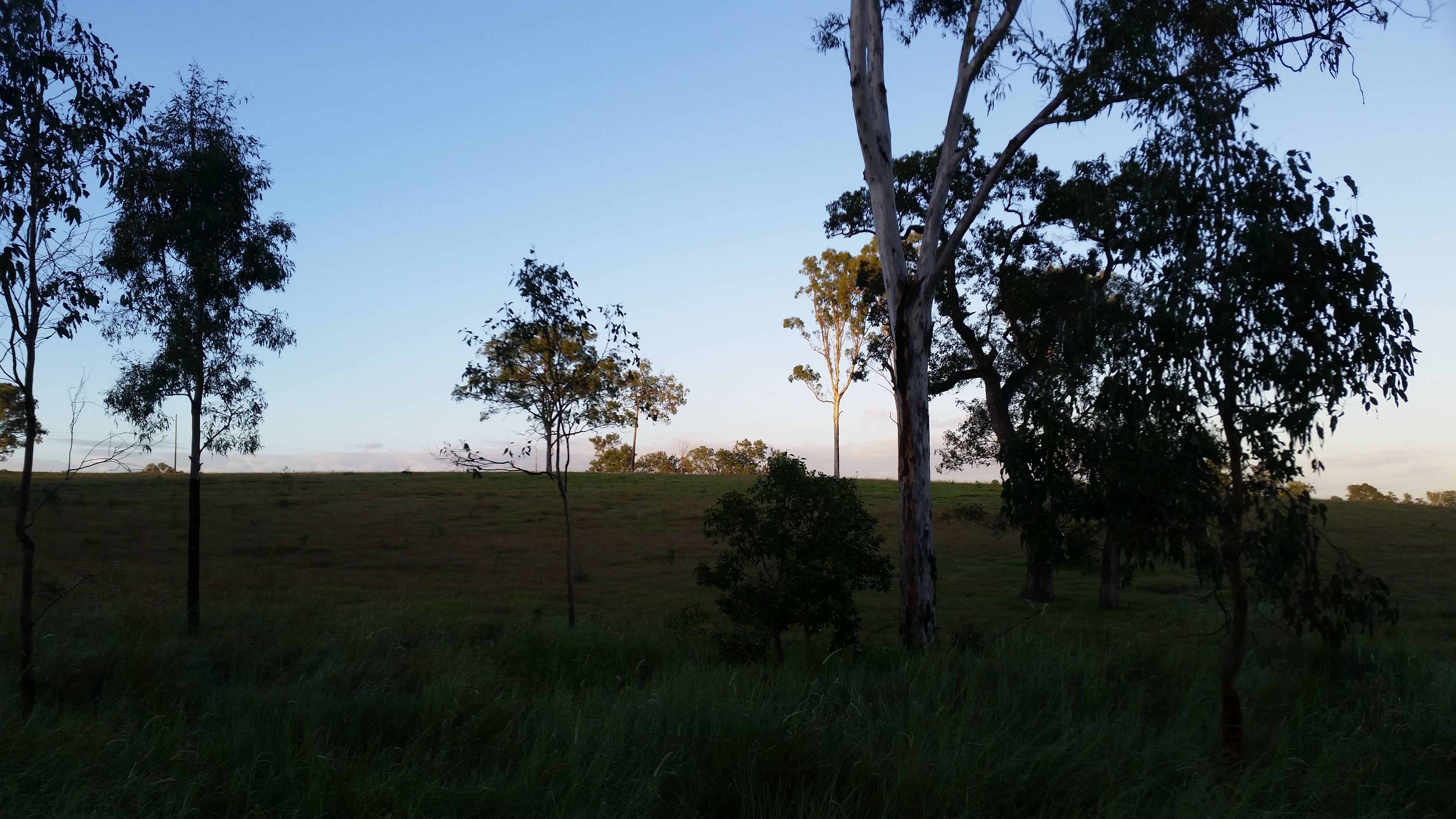 After only a minute or two of pictures, it was time to hop back on my metal steed and hit the road again. As is often the way, after selecting a spot to photograph, I later found an even more impressive view from the top of a bridge. Unfortunately there was nowhere to stop so you'll have to take my word for it. Perhaps another time I can explore the park next to the bridge for possible photo opportunities. It would really need to be an early morning job because that's when the lighting is best and the country is most photogenic.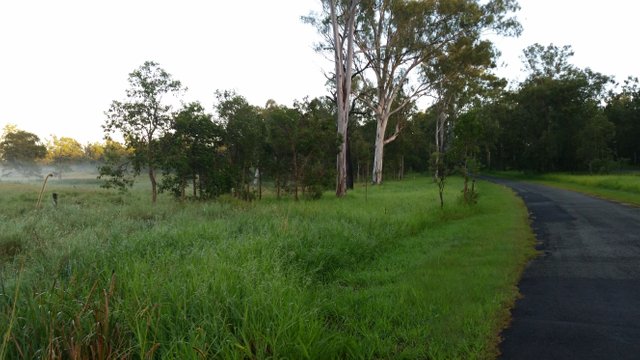 There's a beauty to the areas along the river in Brisbane city, a place I'm fortunate enough to have regular access to. Stay tuned as I'm thinking of collating some pictures and information around the city for future posts.
Thanks for sharing my morning commute with me!