Winner Winner Chicken Dinner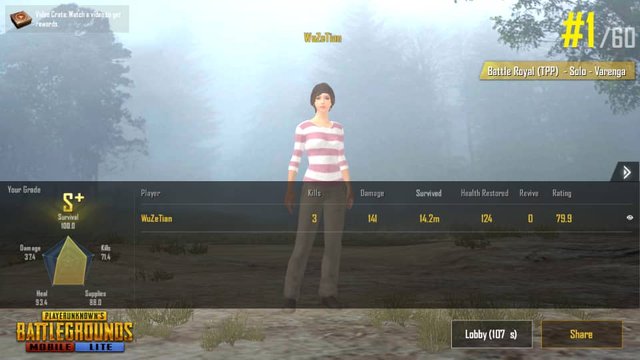 Finally won my first solo game on PUBG Mobile. Quite happy I made it, because I'm terrible at first person shooting games.
The last time I played FPS games was a few years back. I used to play Call of Duty with my cousins when I visited him during holidays. Playing PS3 with my cousins was one of the most enjoyable moments of my life.