How to get more details of your steemit interface using SteemPlus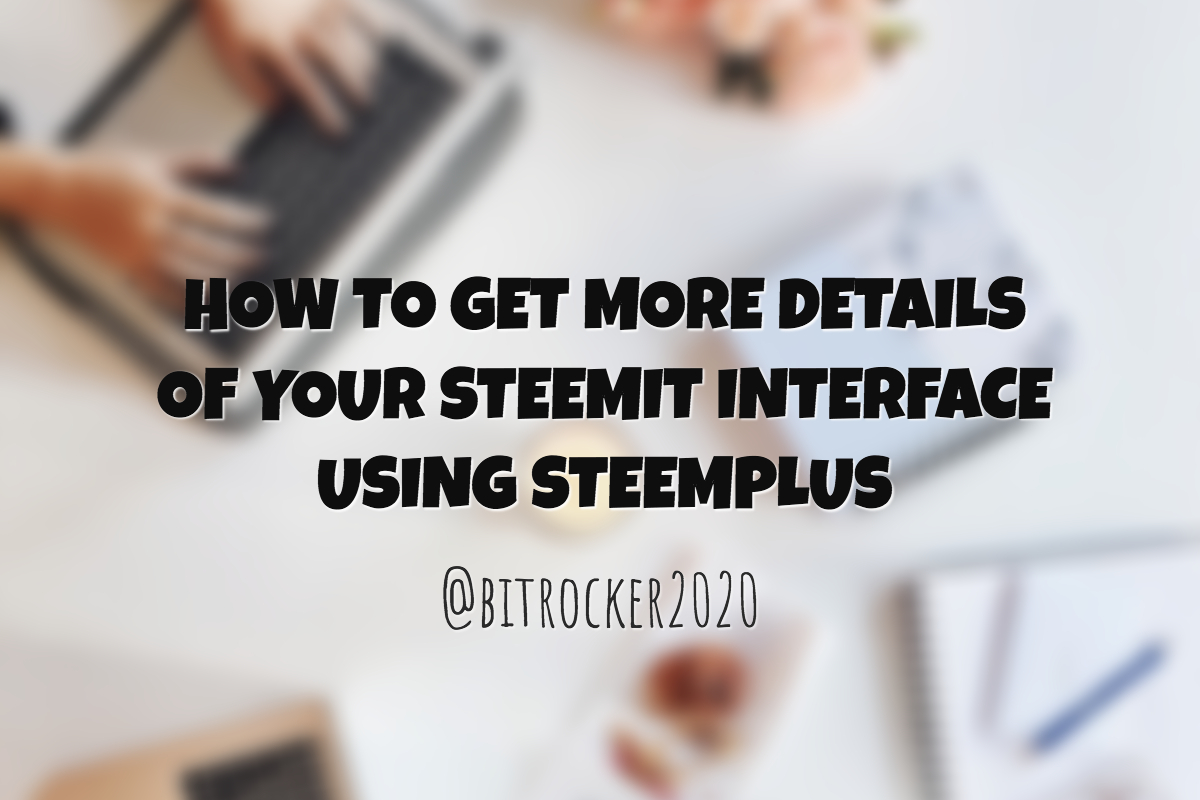 ---
Hey Steemians
Don't you sometime wish that Steemit.Com website has more information on its interface and you are able to see more details about your posts ?
Well, this problem can be resolved by using a tool called SteemPlus. This tool will only work with Google Chrome and it seems to work pretty well for me and gives me a lot more information.
---
How to install ?
To get it install is very easy, you would need to be using Google Chrome . Open it up and click on the link below :



https://chrome.google.com/webstore/detail/steemplus/mjbkjgcplmaneajhcbegoffkedeankaj?hl=en
---
Once you see the screen below, just click on ADD TO CHROME and it should install in your browser. Once its done please make sure you totally exit from your Google Chrome browser and restart it. If you do not do this, SteemPlus may not work properly.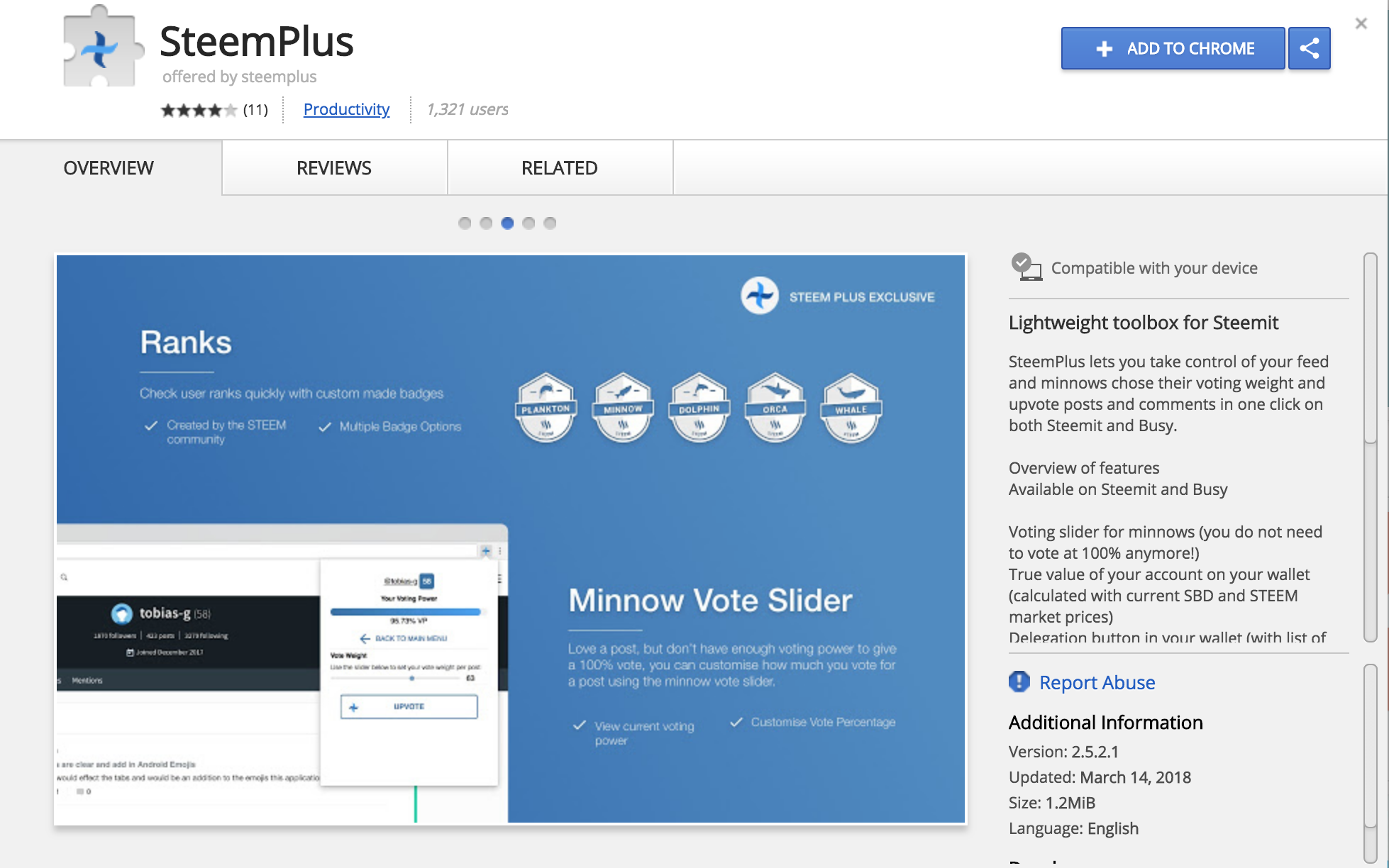 ---
If you have completed the installation successfully, you will now see this at the top right of your Google Chrome browser.


---
Click on that icon and it would take you a simple setup process. You would also require to connect thru STEEMCONNECT for it to be activated. Please use your ACTIVE KEYS for your post.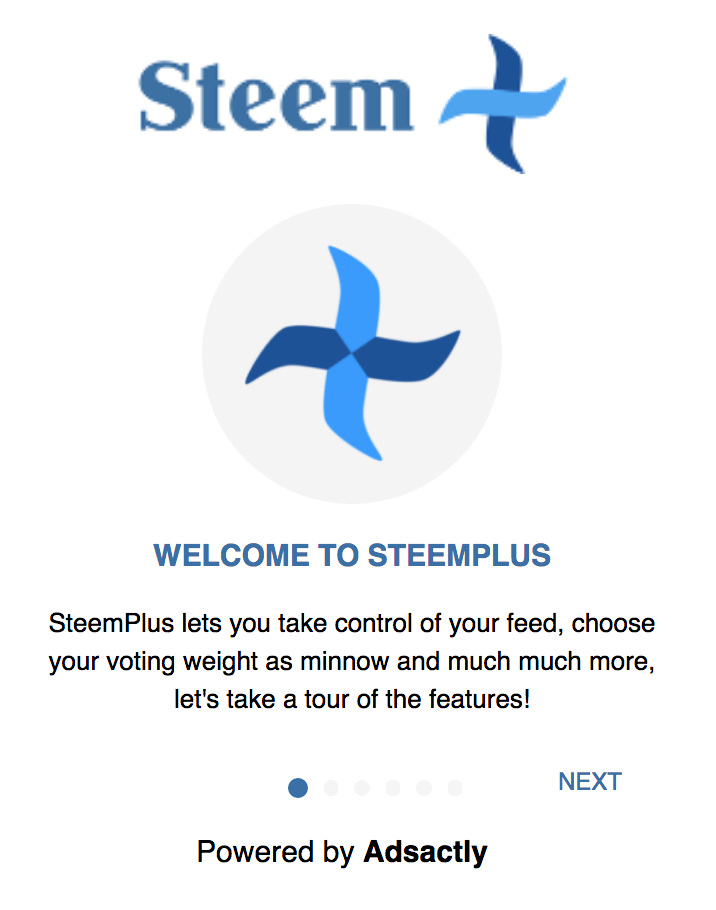 ---
Once you have connected using STEEMCONNECT to STEEMPLUS . You will now have additional information when you do open up steemit.com . For example , if you look at your post upvotes you would now see how many % you've been upvoted and by who.
One of the more significant items is that you can now scroll down as to who have voted on your post. This was an issue with steemit.com as it was not able to display the entire list of people upvoting you.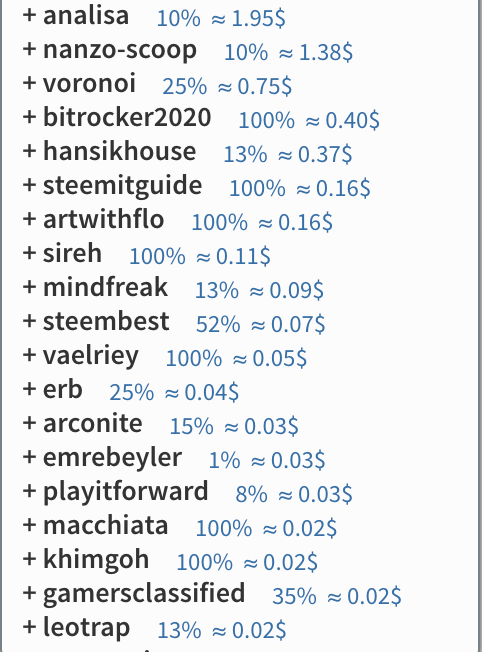 ---
Other information you can see is that if you were to head over to your steemit profile you will now see more information as there is now a "i" icon besides your name. All you have to do is scroll over and you will see it.


---
You would also now see a new tab call FEED and if you click on it you can have more options on how you want to set your feed. I really wished STEEMIT.COM actually have a lot of the features here.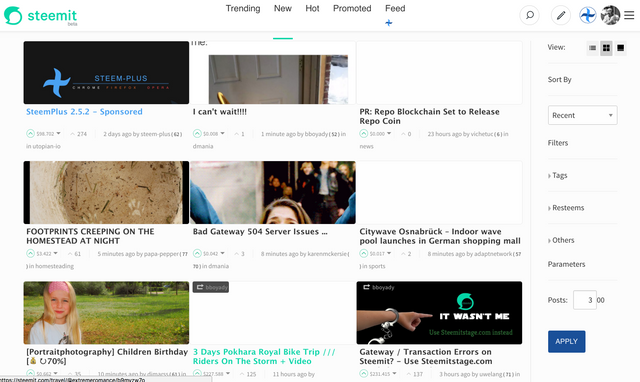 ---
Summary
There are a lot of features which you would have expected that STEEM Inc would have included in Steemit.Com , but since its not yet available ... @steemplus makes it a perfect add-on to have. Do check it out and let me know what you think of it.
Have a great weekend ahead !!
---

---