Shroud of Turin - by @bigbear
I am writing this as it is so interesting and with technology being so far ahead, who am I to say they are wrong.
This video shows a face of a man who I do believe is the face of Jesus as there has never ever been another shroud found like this.
Courtesy of you tube
There were many people who were crucified, and covered and buried as well.
Why do we not see their faces and bodies on cloth like this?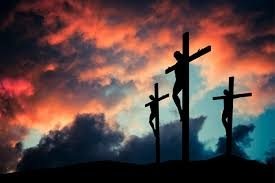 Everyone has a right to decide for themselves but in my opinion it must be the face of our Jesus who died on the cross for us as there really is this Shroud of Turin, and there has to be truth to it as there are no others found.
People do not all believe in God and some think he died there and never got up.
That is their right, but if anyone can show me another cloth with the face and body of somebody who was crucified that might change my mind but I do not think it is possible to find another.