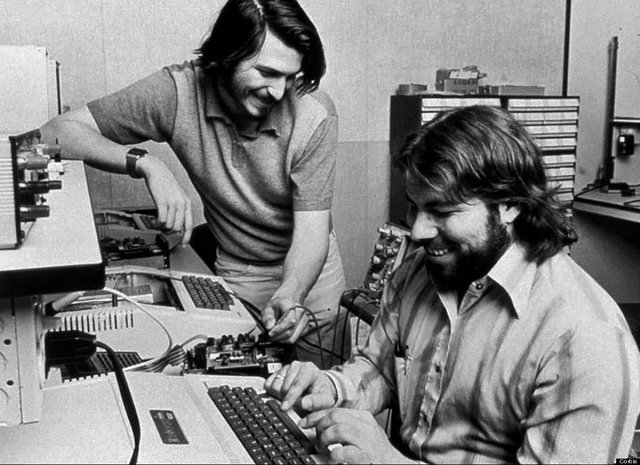 Surely everyone here knows who Steve Wozniak is, he is well known to be a legend throughout the entirety of the tech community. I would do an injustice trying to summarize what this man has done (and is still doing) for the world, so I invite you to get lost in his Wikipedia page. https://en.wikipedia.org/wiki/Steve_Wozniak
I hope he's had an amazing birthday and I can't help but think that when this picture was taken, they were a part of a small but rapidly growing community that would one day involve most of the world.
I hope we are in the midsts of this with blockchain tech and I can't wait to see where we go. Thanks for everything Woz!