How You Can Help Blind People See!
Sounds like a pretty amazing claim, but I can assure you that this isn't clickbait. There's a smartphone app, available for both Android and IOS, that connects blind people with people who are able to see. Through this app, called 'Be my Eyes', the blind person can ask the other person to read something for them, by pointing the smartphone camera at it.
This app enables visually impaired individuals to re-gain a bit of independence, allowing them to instantly call upon help for completing mundane tasks.
---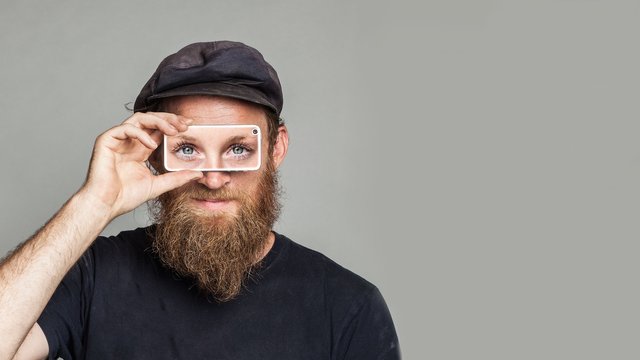 Image source: Be My Eyes Brand Resources - Reuse is allowed
---
How it Works
When you've installed the app and open it for the first time, you can choose whether you're a visually impaired person or someone who can see. Then, you can pick your preferred language to answer help requests. As long as you have the app open, you can receive video calls from people who need your help with reading something. After you've ended the call, you can give out a rating or report it (if there was misuse of the app).
I've tried this out and got on the line with someone who wanted me to read the ingredients of a pre-packaged meal. She wanted to make sure that there was no dairy in her meal, since she was allergic. Everything went smoothly and I helped her out within a couple of minutes. She did need some directions as to where to point the camera, but we got it pointed to the right direction eventually.
---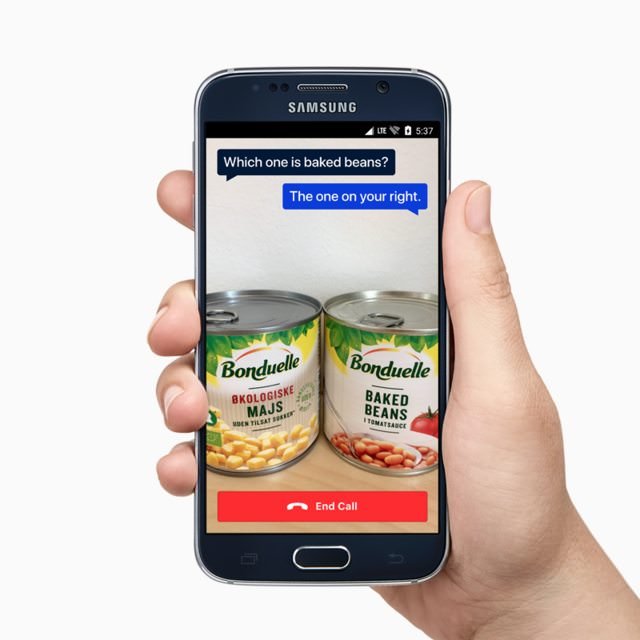 Image source: Be My Eyes Brand Resources - Reuse is allowed
---
Be My Eyes is an app made up of a global community that connects people who are blind or have low vision with sighted volunteers. Volunteers assist users through a live video connection and work together to tackle challenges and handle a wide range of tasks. With more than 68,000 blind and low vision users and over 954,000 volunteers, the app harnesses the power of generosity, technology and human connection to help blind and low vision people lead more independent lives. Be My Eyes is available in more than 150 countries worldwide and in over 180 languages. The app is free for both iOS and Android. -- Source
My Opinion
I personally think it's great that an app like this exists. It requires very little effort on your part to help someone out, while it makes a world of difference for the person you're helping. I'd like to think that with tools like these, visually impaired people are able to complete simple tasks much easier, without having to resort to finding a nearby person.
I think I'm going to make a habit of running this app for a couple of minutes per day. It just feels good to make a small difference in someone's life, by helping them out like this.
---
Download the Be My Eyes app for Android
Download the Be My Eyes app for IOS
Be My Eyes Website
---
Let me know what you think in the comments and consider upvoting or resteeming if you like this type of content!
---

Advertisement
---

---

---