Amazon keeps your Alexa voice data even if you delete it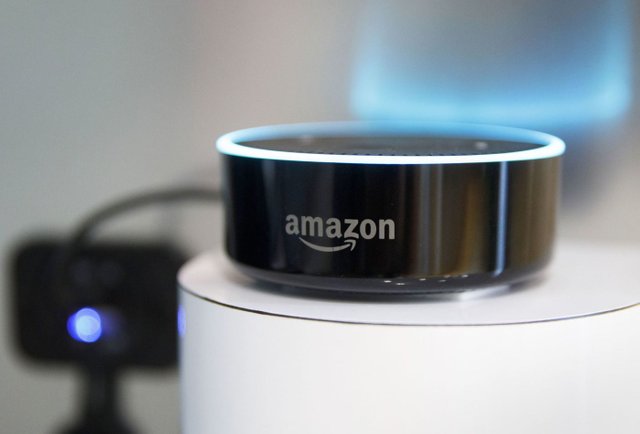 Last month, U.S. Senator Chris Coons wrote a letter to Amazon enquiring about their data retention and privacy policies, following reports from earlier in the year surrounding the company's dubious activities involving the indefinite storage of users' voice commands.
Amazon recently responded, with a letter that opens with the words "At Amazon, customer trust is our highest priority". Now, as a rule of thumb, when something begins with that kind of assertion, you know you're about to read some dodgy bullshit that attempts to gloss over sinister business practices.
The short version of the response, stripping away the multitude of corporate spin, is this: Amazon still has transcripts of all its customers' voice records and all of the sent Alexa/Echo commands. It claims that they're gone once the user deletes them or reviews their privacy settings, but admits that the Amazon server network is so sprawling and vast that they can't wipe everything from everywhere, and they don't go into detail about third party sharing. Translation: the data is nowhere near gone and exists in places both inside and outside of the Amazon ecosystem.
This means that the information is knowingly stored in multiple unknown locations for what Amazon would describe as "product improvement", but it most certainly goes beyond that - it's an enormous database offering the means of behavioural modification and permanent invasion into millions of humans' private abodes, slowly stripping them of their dignity for the sole purpose of maximum profit.
Indeed, even if you throw your Alexa into a fire and delete all of your Amazon account history, your voice, text, clicks, choices, likes, dislikes, habits, and emotions are stored forever within a boundless maze of corporate infrastructure and constantly expanding artificial intelligence, and any of it could be used to manipulate you at any point in the future, even decades from now.
Most people find it unsettling to grasp this bigger picture: our personal lives are extremely fragile and can be completely torn apart or forever altered by the simplest of nudges. While unlikely to happen, companies like Amazon have more than enough data to completely destroy a person if they chose to.
A final thought - Amazon didn't offer these slithers of information freely. The result of excellent journalism from Bloomberg and CNN, followed by a strong letter from a senator, pushed Amazon into a position where they were forced to shed just a little bit more insight into their handling of sensitive information. If it were up to them, it would all be behind closed doors, and who knows what they'd be getting away with.
Do not trust Amazon.
—
If you enjoy The Data Exhaust and the topics of surveillance capitalism, cyber security, life with technology, and information privacy, we gladly accept tips and donations, however small, in the form of Bitcoin:

3MB1z7MswieMiYYSFzMnwabPgy8JaptMgV