Jammy - is a sliding guitar that fits in your pocket.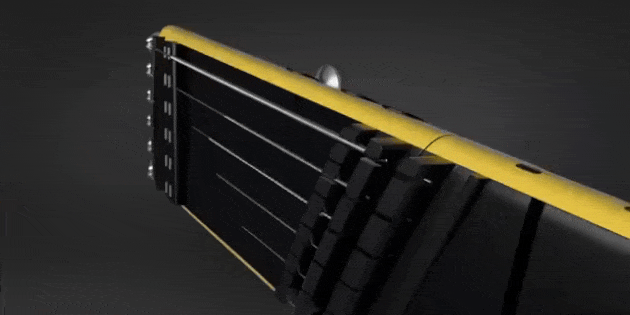 Practically a full-fledged guitar with an interesting design, on which you can play anytime and anywhere.
All portable guitars are more like simulators. Because of their small dimensions, they are deprived of the main element of a musical instrument - a full-length neck. The creators of Jammy found a compromise solution and applied the neck of the sliding structure.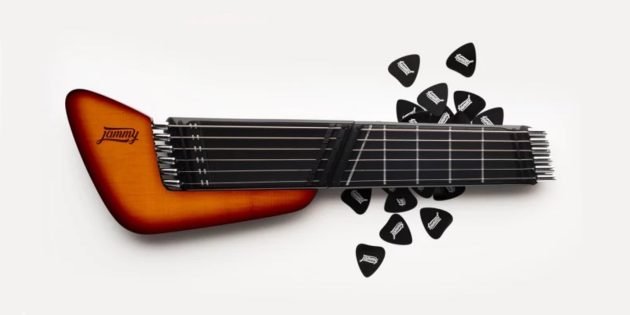 The length of the guitar in the folded state is only 30 centimeters. It has five full frets, which can be expanded to fifteen, changing the position of the neck. Instead of shifting your hand to another position, like a normal guitar, you just need to move the bar to Jammy, without removing your fingers from it.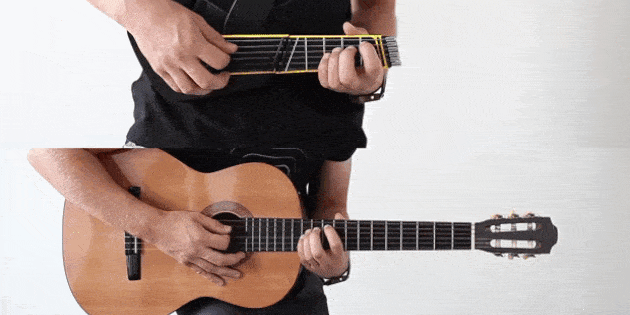 The guitar has steel strings, which are divided into two parts. The Jammy can be played without any additional accessories: just connect the headphones or the speaker. Special sensors detect finger movements, allowing you to perform bends and other tricks, as well as jamming strings.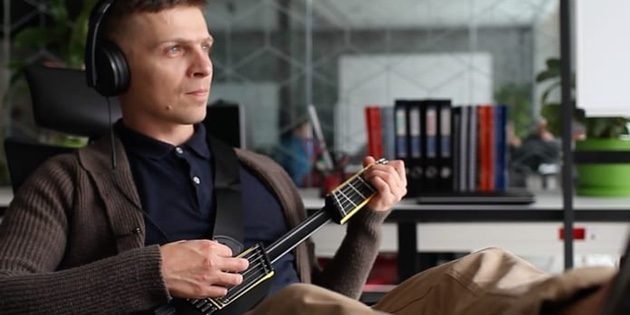 And yet, in conjunction with a mobile application from the guitar, you can get much more. It has the ability to choose a tone, there are hints during the performance of a song and a learning mode that allows you to learn new songs.
<iframe width="740" height="416" src="
" frameborder="0" allowfullscreen></iframe>
The required amount is already collected on Indiegogo, but the guitar can still be ordered for $ 299. Delivery to the first customers is promised to be organized in April next year.