10 mega-functions of your favorite apps that NOBODY knows exist
10 mega-functions of your favorite apps that NOBODY knows exist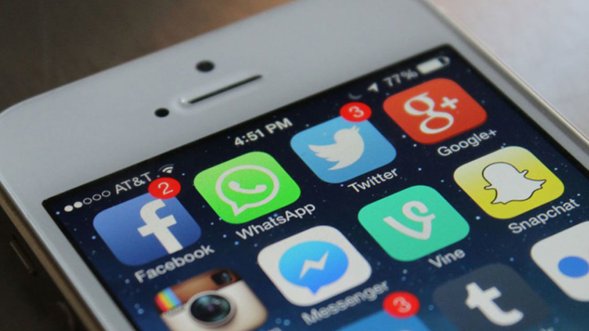 Our favorite apps are updated almost every week. The bad news is that their novelties usually go unnoticed. Did you know for example that Facebook helps you look for public Wi-Fi? Or that Gmail can write your emails for you? To keep you from missing the best new features of your favorite apps, we've compiled the top 10 updates from the past few months. Surely you will get even more out of your apps!
Gmail writes your mails for you Very few know that, since the middle of the year, Gmail has an option called "Predefined Answers". This function saves the messages or phrases that you most often write and suggests them while writing an email to save you time. Do you want to enable this option? You should go to the Gmail configuration section called Labs. Gmail Labs is a test center with "crazy" experiments (according to Google) of all kinds. You can access Gmail Labs from this link. The function you are looking for is called "Predefined Answers" and all you have to do is give "Enable" to try it out.

2- The most invisible feature of Gmail This novelty of Gmail is difficult to be noticed because precisely its function is to go unnoticed. Have not you noticed that fewer spam emails arrive late with suspicious links? Gmail has boosted your ability to detect and remove such emails even before they reach your incoming email. Still not 100% foolproof, but it keeps you safer than before.
3- Create your wishlists in Google Maps Since February 2017, Google Maps lets you create lists of places you would like to visit. Imagine you are planning a vacation in Paris. You can create a list of those museums, restaurants or points of interest that you would like to visit in Paris. And you can share the list with the people you share the trip with. Or with anyone! Google Maps users are taking advantage of this feature to share recommended places or themed points of interest.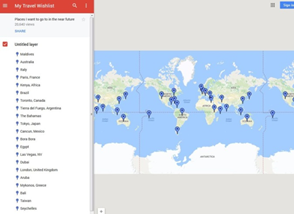 To use this function, it is as easy as pointing to a place, giving "Save in your lists" and selecting the one that has a green label in which you can read "I want to go".
4- Share anything with WhatsApp Since July, WhatsApp lets you share any type of file (mp3, videos ...) between contacts as long as those files do not exceed 100MB in size. Instead of sending 100 photos one by one, why not send them in zip format, for example?
5- WhatsApp puts the batteries ... in its own way It has taken its toll, stop WhatsApp already has filters, like Instagram and company! At the time of writing this article, there are only five filters and these are only available on iOS without mention of their arrival in Android. But it's something, right? And I guess soon they will add more. I suppose.
6- Facebook helps you find Wi-Fi Since July, Facebook versions for Android and iOS have a new feature called "Search Wi-Fi." It's a bit hidden. First you will have to give it to the three horizontal lines of the menu-bar superior. Go to the "Applications" section and, if you do not see it there, click "View all". There you will find and activate "Search Wi-Fi".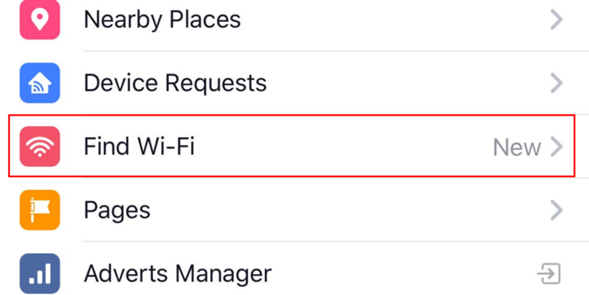 After activating it, Facebook will show you a map with the closest Wi-Fi points as well as details about those points, such as which business they belong to.
7- Create your own GIFs on Facebook A new addition to the sea of recent: you can create your own GIFs for Facebook using the Facebook Camera function. At the time of writing this article, it is only available to users with iPhone. The GIFs you can create are short but you can add a lot of effects and filters.
8- Download movies and Netflix series Recently you can download series and movies on Netflix to watch online from your Android or iOS device. Not all of the Netflix catalog is available: stay tuned to the download icon that will appear on the tabs of the series or the movies.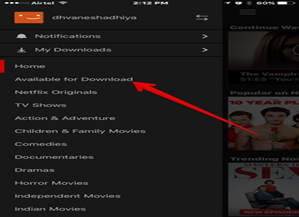 9- The Spotify Codes Since May 2017, Spotify has a new feature called Spotify Codes. Have you noticed that beneath songs, playlists or albums there is like a bar code in sound wave form? If you do not see it, give the three points that give you access to the advanced options of Spotify.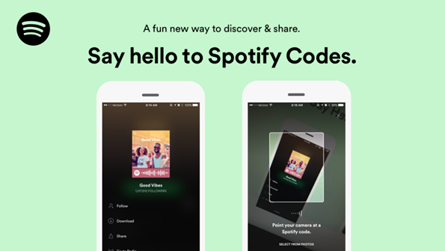 You can exchange these sound codes to your friends and they just have to open the Camera function within Spotify for the apps to scan them. In addition, Spotify Codes are an excellent way for artists to make themselves known, as they can enter their codes on social networks so that the rest of the world can quickly access their songs.
10- The Twitter Silencer Do you have someone on Twitter that does not stop spoiling your favorite series or that you bitter with your way of seeing life? But do not you want to block that person because sometimes you talk to her or some of her tweets are interesting? Twitter now allows you to silence anyone you want. Silencing means that your messages will not appear in your timeline without the other person's knowledge. You will receive notifications if they mention you in your tweets or if you receive direct messages from them. And you can check your tweets when you feel like it. Muting is as easy as giving this icon in one of the tweets of the people you want to mute. You will see this option, among others.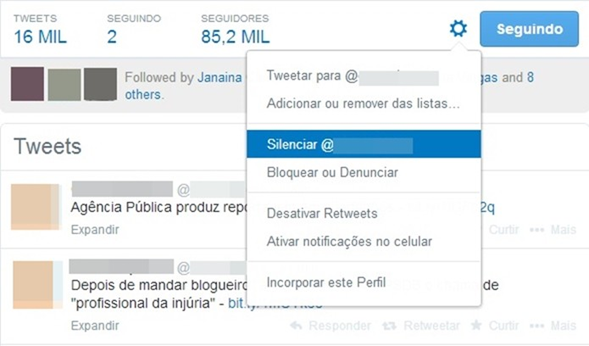 https://articulos.softonic.com/apps-favoritas-mega-funciones-soc/?utm_medium=push&utm_source=articulosdesktop&utm_campaign=funcioneslisticle