Samsung Galaxy S8: More powerful thanks to Android 8.0 Oreo?
Android 8.0 Oreo arrives soon on the Samsung Galaxy S8! In addition to bringing some new features, the update could make the smartphone more powerful.
The Samsung Galaxy S8 is getting ready to know its first major update with Android 8.0 Oreo. South Korean engineers have started adaptation work, and the next version of the green robot could be available on the flagship smartphone by the end of the year. Without being a revolution, Android 8.0 Oreo brings many novelties welcome. This will allow your Samsung Galaxy S8 to better manage multitasking, notifications or to have access to a native "picture-in-picture" mode. Most importantly, Google has worked extensively on optimizing its mobile system. The result ? Thanks to Android 8.0 Oreo, the Samsung Galaxy S8 could experience a (small) good power.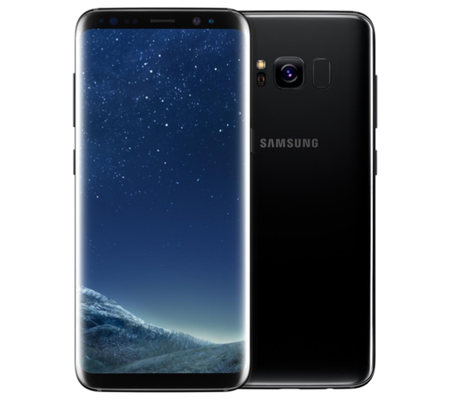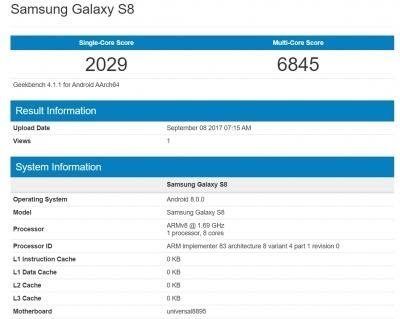 GalaxyClub a récupéré un premier GeekBench d'un Samsung Galaxy S8 fonctionnant sous Android 8.0 Oreo, que tu peux voir ci-dessus. L'appareil affiche un très bon score, en augmentation par rapport à la version actuelle sous Android Nougat. Le téléphone obtient une note de 2029 (contre 1965 actuellement) en usage simple et 6845 (contre 6495) pour des tâches plus lourdes. La différence est minime, mais bienvenue. Elle permet surtout au Samsung Galaxy S8 de conforter son titre de « smartphone Android le plus puissant du marché ». Le travail d'adaptation venant juste de commencer, on ne serait d'ailleurs pas surpris que le mobile obtienne une note encore plus haute d'ici la disponibilité d'Android 8.0 Oreo, et ses nombreuses innovations.