NASA Finds Another Solar System With Eight Planets Just Like Ours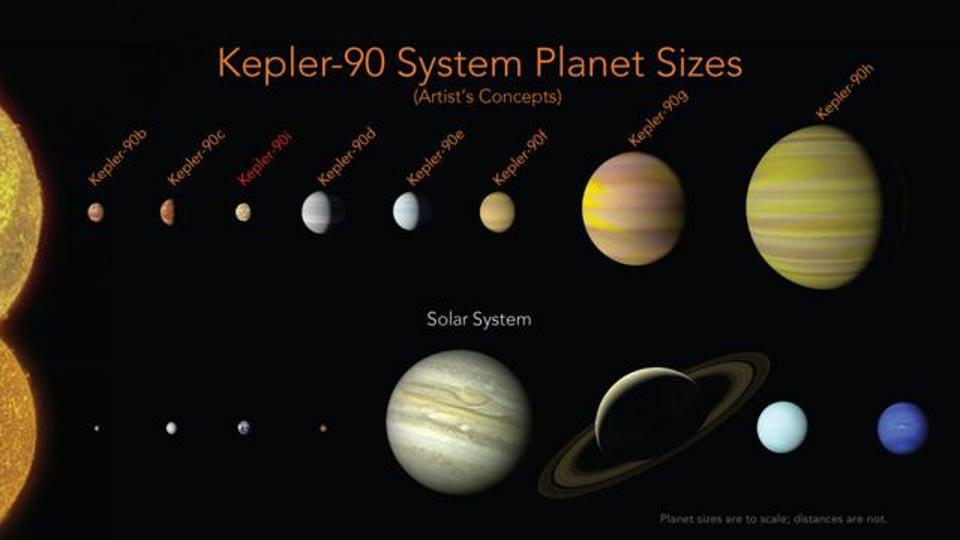 American Space Agency NASA has had a great success. NASA's Kepler Space Telescope has discovered one more solar system like ours. In fact, the star system was already discovered, now the eighth planet has also been identified. In this case, the Kepler-90 system can be compared to our solar system in the orbit of a star or similar star.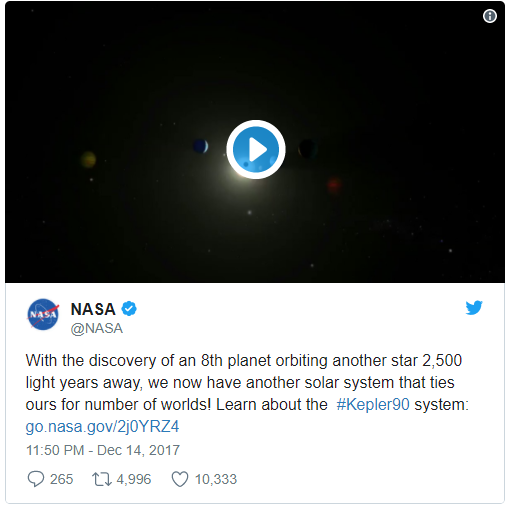 The special thing is that in this quest Google has taken the help of Artificial Intelligence (AI), which will help a lot in finding human habitable planets. This eighth planet named Kepler-90 solar system is Kepler 90i. The discovery of the Solar System just like ours by Google and NASA's project has increased the expectation that aliens may exist on a planet in the universe.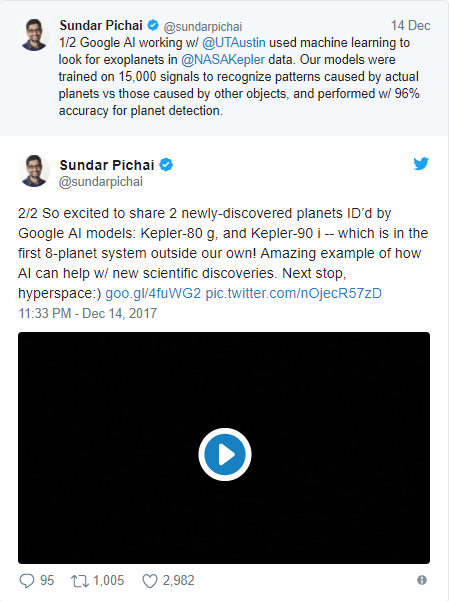 Interestingly, the planets of Kepler-90's are similar to our solar system. In this, small planets are close to their star and are far away from the big planets. According to NASA, for the first time in this search, it is clear that far away the system may be present in our star system. This solar system is 2,545 light years away from us.
NASA Sagin Postdoctoral Fellows of Texas University and astronomer Andrew Wandberg said, "The new planet is considered to be about 30 percent larger than the planet. Although this is not the place where you would like to go. ' He told that there are lots of rocks here and the atmosphere is not too dense. The temperature of the surface is very high and people can burn it. According to Wandberg, the average temperature of the surface can be around 800 degrees Fahrenheit.