The Age of the Terminator - Scientists Create Robot with Self-Healing Flesh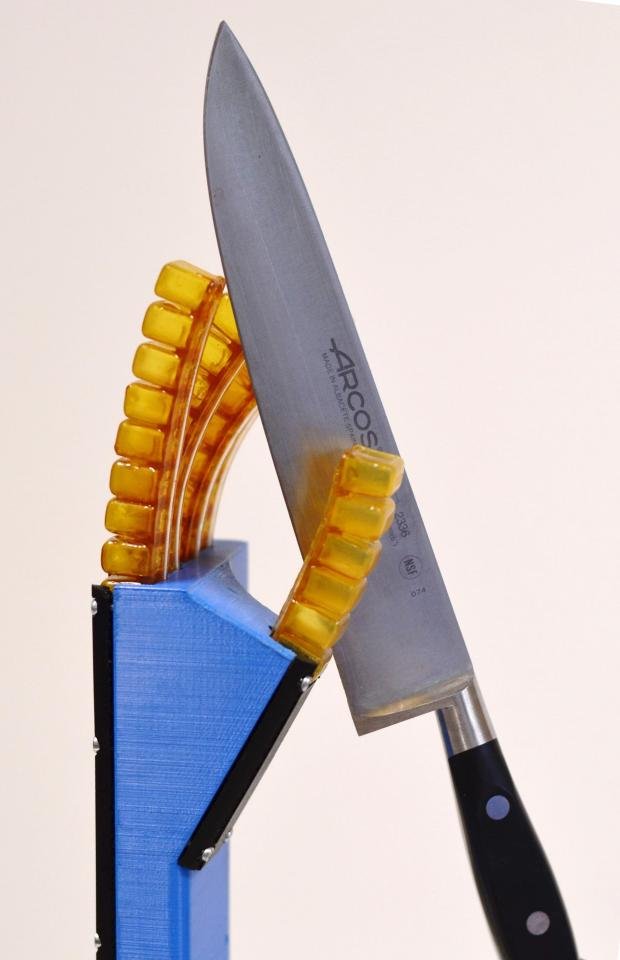 Many new developments have been made in the field of robotics over the past several years. Robots have been designed with human-like abilities and the speed of these developments is increasing at an exponential rate. There are currently droids that are even able to chase targets and fire guns.
It only gets weirder as scientists have just created a robot with artificial self-healing "skin".
After being stabbed with a knife, the artificial skin was able to heal and repair itself without assistance.
Scientists at the Brije Universiteit Brussel have managed to give robots self-healing properties which allow them to "recover" even if they are stabbed or gashed with a knife. To create these flesh-like robots, the scientists used jelly-like polymers that meld together when heated and cooled. When present in a gripper, a robotic hand and an artificial muscle, they were able to damage all three without leaving any weak spots.
Professor Bram Vanderborght of BruBotics and Flanders Make said: "The outcome of the research opens up promising perspectives."
After watching this video I came to the realization that the things we have only seen in movies like Terminator, I-Robot, AI are becoming reality and the world we live in will never be the same again.
Final Thoughts
The developments being made in the fields of Robotics and AI are going to change the world as we know it. It may not look like it now but we are living in the 'future' and it will become increasingly apparent as these technologies go mainstream.
What do you think about this new development? Please leave thoughts and comments below.
Thanks for reading!
Source:
RISE OF THE MACHINES : Scientists create Terminator-style robot with self-healing 'flesh' - The Sun