20 Apps That Every Student Should Know
I just wrote a blog on my website Beginnie and wanted to share it with my steemit friends.The blog is about 20 Apps That Every Student Should Know.Hope you guys like it .
20 Apps That Every Student Should Know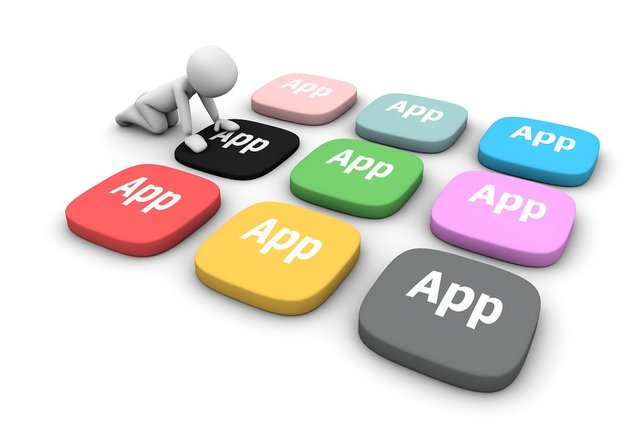 1.-Voice to text
if You want to record something and then make a summary out of it then the best method is this app. with the help of it you can record everything and transform it into an ideal text for a summary after each class.
2.-Student's agenda
Developed by students, with the aim of simplicity and lightness of the application, the Student Agenda was created for students to organize their academic life and, therefore, to have a better performance in their studies.
The goal is that, by the use of this application, students perform the activities within the combined terms, better divide the time between academic life and personal life, combining the day to day with more calm and less stress.
3.-myHomework Student Planner
Beauty, simplicity, and reliability – myHomework has a modern design and a simple interface that makes it easy for anyone to use. Our applications fulfill their role as a planner and without network connectivity.
Amazing Anywhere – this app highly rated for your phone, tablet and a wonderful website, that is highly recommended .it is a true face of everything planned anywhere and anytime.
4.-Timetable
The timetable is the most beautiful and intuitive application on Google Play to organize your life at school or university. Save your schedule and all kinds of tasks, including exams. You only need to enter them once, since Timetable is synchronized on all your Android devices. Do you forget to lower the volume of your phone? No problem since the application silently puts your phone during lessons.
5.-iStudiez Pro
This application is very useful for users of the Apple ecosystem since it allows to manage class schedules, assignments, exams, tasks, notes and everything a student needs in their day today. By being compatible with iCloud, all the information is ready on both the mobile and the brand's computers.
6.- Study planner
We have already seen options for task managers for iOS and Android, and Study Planner is the most recommended application for Windows Phone users. With it, you can manage your classes, assignments, exams and remind you of upcoming events.
7.-Skitch: Capture, Brand, Send
Show how you feel instead of writing about it. Take a photo, mark it and send it. Capture a photo and make a friend laugh or inspire a student by labeling the inside of a robot. Impress your boss by taking a picture of the board with your comments right after finishing the meeting.
We know that the colors and the text are a little flashy, but this way your point of view will stand out, avoiding that it is lost in the background.
8.-My study life
This task manager allows you to store the calendar, tasks, and exams in the cloud, to consult the information from different devices. Like the previous ones, it is useful to have control of all school activities and has notifications and reminders.
9.-Wunderlist
This application is useful for storing information related to homework and school work, especially those that must be done as a team. Wunderlist allows multiple users to interact with created lists, and it can also include attachments, such as images, text documents, and PDF files. A great advantage is that it allows you to synchronize the lists in different devices, to have access to them at any time.
10.-Mindomo
Unleash the power of your ideas with mind maps.
Capture your thoughts directly on mental maps, turn them into presentations on the fly, and share them with others. Synchronize maps to the cloud, from any device.
11.-Microsoft Office
With the mobile version of Office, you can carry on your smartphone or tablet the functionality of Word, Excel, and PowerPoint, to help you to do your homework and school work anywhere and at any time.
12.-Notes
A note (notepad) application in which you can create text, voice, and paint-notes. Your notes can be organized in folders. You can create shortcuts at home, send notes, use live folders and much more!
13.-Any.do Cal
This is one of the best calendar applications, both for its functions and its careful interface; you can add events through voice commands and always keep in mind the dates of exams and delivery of tasks, through reminders. If you use it in conjunction with Any.DO, your school life will be much simpler, no doubt.
14.-Kindle
Reading is a fundamental part of the studies, so it is important to have an application like Kindle, with which you have access to Amazon's wide range of electronic books and with which you can read in a simple and intuitive interface.
15.-Evernote
The most popular application for managing notes, documents, websites, links and much more is also a great help for students, as it allows them to take notes during classes, create to-do lists, add handwritten notes and save, synchronize and share files, among other things.
16.-Google Drive
If you have already decided to use the applications that we have recommended so far, it is also good that you also have a cloud storage service such as Google Drive, which allows you to save files and consult them on various mobile and desktop computers. In this way, you can have at hand the necessary documents to do your homework and share others so that your colleagues can edit them.
17.-Listener Lecture
With the help of this application, you will never again miss an important detail during a class conference again. Listener Conference provides an easy-to-use interface to record your teacher lectures and organize recording by class or subject.
18.-Scanner conferences
Conferences scanner was specially developed to meet the daily needs of Students is a very effective document solution that allows to scan, save and send any type of documents and much More.
19.- My timeline
My timeline allows you to manage your time efficiently and a record has graphics, calendar and a time pattern that can be analyzed and add various activities
20.- PDF reader
This application is excellent for those who want to read an extensive text that has been sent to us to study, summarize or review, this application allows you to listen to all the information with a pair of headphones while doing your daily tasks is excellent support.
For More Blogs Please Visit :www.beginnie.com