IBM otkriva najmanji računar na svetu koji je tanji od soli
IBM je objavio najmanji računar na svetu!
Čip 1mm x 1mm je predstavljen na konferenciji IBM Think 2018.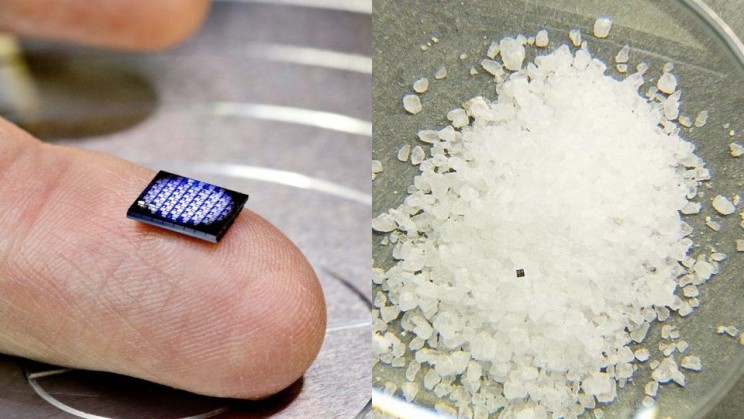 Mikroskopski računar je otprilike veličine zrna peska, ali ima dovoljno računarske snage da obavlja osnovne AI zadatke i radi sa blokčeinom. Pored toga što su mu performanse odlične, računar je i jeftin, navodno košta manje od 10 centi.

IBM je rekao da čip sadrži "nekoliko stotina hiljada tranzistora", koji mu omogućavaju da "prati, analizira, komunicira i čak deluje na podatke." Ovaj mali čip je kompletan system-on-a-chip (SoC) sa procesorom, memorijom, RAM-om, pa čak i sa komunikacionim modulom.

Sposoban je za iste performanse kao i x86 procesor iz 1990. godine. Iako to uopšte nije vrlo brzo u poređenju sa regularnim modernim čipom, prilično je impresivno s obzirom na to koliko je čip mali.

Među drugim aplikacijama, IBM je uzbuđen zbog potencijala čipa da unapredi tehnologiju blokchain-a. Dok će većina nas odmah pomisliti na Bitcoin. IBM planira da koristi blokchain na druge načine bez kriptovalute.
Čip je objavljen u okviru inicijative IBM-a 5 u 5, koja se fokusira na tehnologiju koja ima potencijal da promeni svet u narednih 5 godina.

Kao i mali čip, IBM je pokazao svoje druge buduće fokusirane tehnologije kao što su super moćne metode enkripcije, roboti koji čiste okeane koristeći AI tehnologiju, objektni AI i kvantno računarstvo. IBM kaže da su već izmislili i predali Nacionalnom institutu za standarde i tehnologiju (NIST), postkvantnu metodu enkripcije, što čini da hakovanje praktično bude nemoguće sada i u budućnosti.
---
Ukoliko vam se post svideo >>
upvote, like, comment
<<